Power Gays: Alan Joyce
The gay man who runs one of the world's major airlines.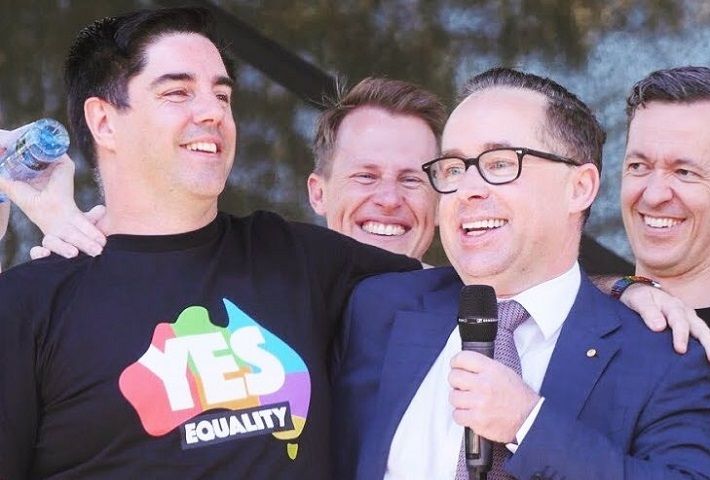 Alan Joyce is the CEO of Australian airline, Qantas. Let's take a look at his life and career.
Early life
Joyce was born and raised in Tallaght, now a suburb of Dublin, but a separate village at the time of his birth. His mother was a cleaner and his father worked in a tobacco factory. He attended secondary school at St Mark's Community School in Springfield, Tallaght.
Joyce studied at science at Dublin Institute of Technology and Trinity College.
Career
Joyce worked at the Irish airline Aer Lingus for eight years. He held a wide spectrum of positions in sales, marketing, information technology, network planning, operations research, revenue management and fleet planning. In 1996, he left Aer Lingus to join the now-defunct Ansett Australia.
In 2000, he joined Qantas to head the Network Planning, Schedules Planning and Network Strategy functions. Joyce was appointed CEO of Qantas subsidiary Jetstar Airways in 2003.
Joyce became CEO of Qantas in 2008.
The Covid-19 pandemic
Joyce appears to have successfully navigated Qantas through the impacts of the Covid-19 pandemic. After the airline's fleet of planes was grounded, planes are now flying again.
Personal life
In 2019, Joyce married Shane Lloyd at a ceremony in Sydney. The couple have been together for more than 20 years.
Both Joyce and his partner were high-profile campaigners during the 2017 campaign for same-sex marriage in Australia.
Joyce made a $1 million donation to the "yes" campaign.
Speaking in the weeks after the vote, Alan Joyce said he was in Sydney with Lloyd, campaigner Magda Szubanski and others to hear the majority "yes" result announced.
"I've never been as nervous about anything. I had a knot in my stomach. It was a big relief and there was just all the tears..." said Joyce. "It was an amazing occasion. I'm very proud of Australia. I'm very proud of the country that I now live in. I was very proud of Ireland for legalising same-sex marriage, but I was even prouder of Australia with this result."