4 things to do in Budapest
A beautiful city that offers something for everyone.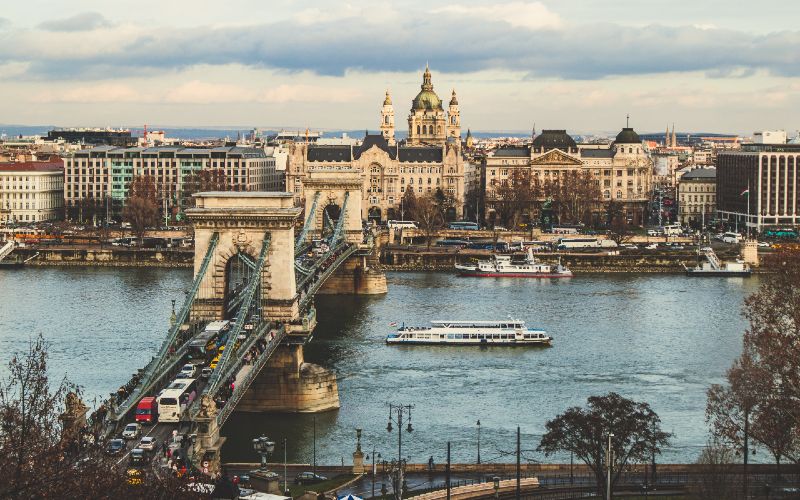 If you're planning a city-break or a romantic mini-break, then Budapest is a destination that should definitely be on your wish-list.
Why Budapest?
Situated on the Danube – the river dividing Buda from Pest – this is a picturesque city. From the grandeur of its buildings, the romanticism of its bridges, and the old-world feel of its narrow streets, Budapest invites you to wander and explore and discover.
Budapest is also a city in which it seems relatively easy to find your feet. English is widely spoken, the public transport system is easy to navigate, and everything is easily accessible. Budapest isn't going to make you work too hard to make the most of your stay.
4 things to do in Budapest
Discover the history
The nation of Hungary traces its origins to the 9th century, and its location has made it a strategic crossroads for the competing powers of the continent. The country's more recent history has been defined by World War II and what followed.
Even if you're not a huge history buff, it's worth reading up on the basics just to have an understanding of the forces that have shaped the city that you see today and some of the current issues being navigated.
One of the best ways to get your head around the history of Budapest is to take a walking tour. A local guide can not only point out some of the key points of interest, but also give you some context as to who it all fits together.
Discover the food
When thinking of Hungarian cuisine, your mind might automatically go to goulash and paprika, but there's more to discover.
Exploring the Great Market Hall is a good way to soak up some of the specialities of the country, and it's also a good spot to pick up lunch. The fried bread known as Lángos was definitely one of our favourites.
We also really loved the Szamos Chocolate Museum. This is a family-run business that is one of Hungary's oldest chocolate and candy manufacturers. We stopped for coffee and cake – a lot of really delicious cake – and then toured the chocolate museum.
Discover the baths
Budapest has a long tradition of thermal baths, so it makes sense to include this on your itinerary.
There's a couple of different options, but we went to the Rudas Baths – it was recommended to us and was an easy walk from our hotel.
It's worth checking the timetable before you go – the Rudas Baths does offer some men-only sessions, but we were there when it was a mixed session.
It was busy and lively but also relaxed enough that you could just wander around and do your own thing – trying the different pools and steam-rooms and generally just getting into the vibe.
There's even an outdoor hot-tub on the top of the building so you can look out across the city – absolute perfection.
Discover the LGBTQ community
Hungary is a fairly socially conservative country, and there's some ongoing tension with politicians stirring up homophobia as a potential vote-winner.
Nevertheless, there is a visible LGBTQ community in Budapest and we didn't have any issues navigating the city.
Make sure you check out Why Not Cafe – the go-to gay bar. This is a relaxed and friendly space.
Keep an eye on local LGBTQ media – Humen is the local queer publication and a good way to stay in touch with what's happening in Budapest.
Where to stay
We stayed at the Estilo Fashion Hotel. This is a modern, functional hotel in a handy central location. Service was friendly and relaxed and the rooms were comfortable.