5 movies that should definitely have ended in lesbians
#TakeItOnline and imagine these films in an alternate reality.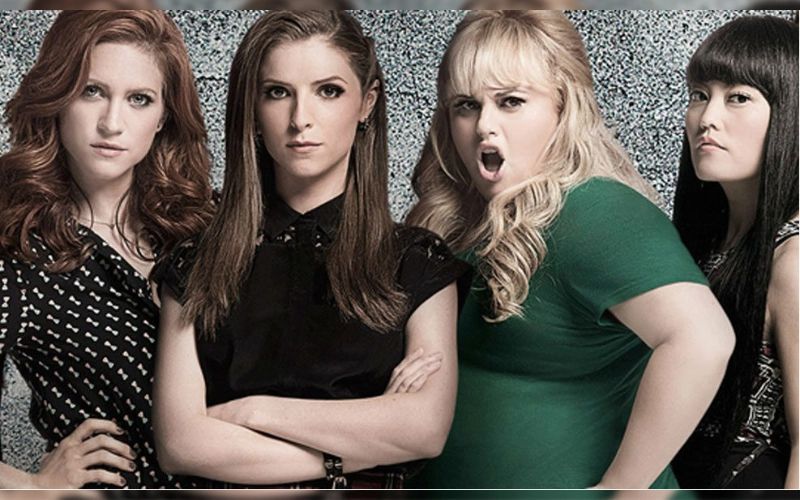 Sure, things are changing – slowly – but queer women are still grossly under-represented on our screens.
Which is why we sometimes have to rely on our imagination to fill in the gaps.
Here's five movies that had us screaming at our screens.
1. Bend It Like Beckham (2002)
Probably the most obvious 'should-have-been-queer' movie, Bend It Like Beckham follows the stories of two female footballers from different cultural backgrounds in inner city London.  Neither of them were gay, which is (quite frankly) a crime.
Jess is the daughter of strict Indian parents who frown upon her sporting talents. Jules, a tomboy played by Keira Knightley, refuses to conform to her mother's girly wardrobe requests.
Sadly, there's nothing more lesbian-y than a scene when a family member thinks the girls might be kissing. On the up-side, it did give us the 10/10 quote: "Lesbian? I thought she was a Pisces."
2. Thelma And Louise (1991)
Feminist classic Thelma and Louise is a tale of two middle-aged women who set out on a short fishing trip together. Things don't go to plan and not much fishing gets done.
Louise shoots and kills a man who tries to rape Thelma, so Louise flees to Mexico and Thelma joins her for the ride. Off the end of a cliff.
The film is a hugely important moment in cinema for female empowerment and there is a definite hint of lesbians to the characters.
3. Death Becomes Her (1992)
When it comes to camp classics, things don't get more camp or more classic than this. The only thing that could have made this film gayer would have been a big dose of lesbians.
Death Becomes Her is the story of two life-long 'frenemies' Madeline (Meryl Streep) and Helen (Goldie Hawn). They're getting on a bit, so turn to magic instead of going under the knife. Again.
Throughout the movie the pair fight over the affection of Ernest, a plastic surgeon who later becomes an alcoholic. Why, (apart from his surgeon skills), is something we've always been curious about.
The film was criticised for its representation of women (bitchy and jealous), but the core theme is of women dominating men. Needless to say, it would have been a whole lot more interesting if the love/hate between Madeline and Helen was just pure lust.
4. Bridget Jones: The Edge Of Reason (2004)
The sequel to Bridget Jones' diary does feature a lesbian character (hurrah). But alas it does not end well for her (boo).
Bridget (Renee Zellweger) is jealous of her boyfriend Mark (Colin Firth) because of the time he is spending with a co-worker named Rebecca. She's the lesbian. But this lesbian is seen as stalkerish, turning up on private holidays and date-nights.
Ultimately though, we discover the real reason for Rebecca's lurking – she's in love with Bridget. And who wouldn't be?
After the reveal the pair share a kiss but nothing more. An ending about lesbians could have helped the movie explore more complex themes. More importantly it would have flipped a literary phenomenon on it's head.
And, of course, done away with the basicness of Bridget's constant chase back to Mark Darcy.
5. Pitch Perfect (2012)
There are gay girls in Pitch Perfect. They just don't get much time to explore their lesbian lives on screen.
The star of the show is Beca (Anna Kendrick) the reluctant newcomer who sings about cups a lot.
But an intense friendship emerges between Beca and fellow group-member Chloe, which alludes to a big lesbian reveal at the end of the movie. Unfortunately three movies later and it still hasn't happened. Maybe she should have fallen for fellow member Cynthia-Rose – a genuine, fully fledged lesbian.