5 queer artists to support during lock-down
Amidst the grey state of the world right now, there are tonnes of queer artists adding colour to our lives.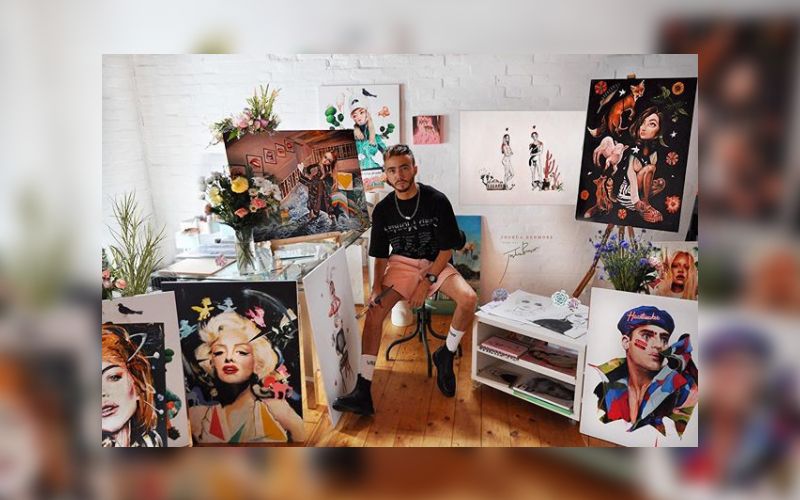 Perhaps a silver lining of these unprecedented times is the boosted morale in supporting small businesses. Unfortunately, this doesn't always translate to supporting our creatives – even though their work is needed now more than ever, as quarantine boredom slowly creeps in. I mean, who are we kidding? It consumed us after just two days.
But amidst the grey state of the world right now, there are tonnes of queer artists adding colour to our lives, and here are just five of which you should support.
Buzzcut queen Char Ellesse is the Founder and Director of Girls Will Be Boys – which have produced a series of short films aimed to 'open up a discussion around modern-day gender assigned roles, through shared experiences and personal journeys to self-acceptance'.
Girls Will Be Boys is also starting a series of IGTV videos featuring the stories of 'womxn and non-binary folk across the world and their journey with having a shaved head'.
You can follow Char Ellesse on Instagram here
Visual artist and fashion photographer Joshua Benmore is a piece of art himself. But his creations, often stemming inspiration from the American Dream, are simply surreal. Think if Lana Del Rey's entire repertoire was painted onto an A3 canvas.
It's no surprise Josh was asked to showcase his work at The Other Art Fair In LA, a potentially life-changing event that has been postponed due to the pandemic.
See more of Joshua Benmore's work
You must have been living under a rock if you haven't heard of Chella Man. The genderqueer artist skyrocketed to fame when documenting his transition through a series of candid polaroids.
Since then, Chella has entered the acting realm, making his first TV debut as mute superhero Jericho in the second season of the DC Universe series Titans and created an Instagram dedicated to his abstract art – with many fans commissioning him to design their tattoos. Think of Chella as a modern-day Picasso, if he was 19 and living in New York.
If you've ever come across the terms 'Dump Him' or 'Stop Raising Him He's Not Your Son' – it's thanks to Florence Given, Cosmopolitan's 2019 Influencer Of The Year.
While producing empowering prints and iconic dances to her banging Spotify playlist, Florence announced the launch of her debut book Women Don't Owe You Pretty, which is available to pre-order and has already climbed to Amazon's best-seller in History of Women & Art.
If you're um-ing and ah-ing about your toxic relationship, listen to Florence: dump him.
You can check out Florence's artwork here
You may already know Tommy Taylor from our recent interview with him. His work revolves around turning our favourite Disney characters and turning them into total daddies.
So if you're intrigued what Hunky Hercules is getting up during quarantine, or what Tarzan's latest thirst trap looks like, check him out.
And if that's not enough, you can get access to more explicit images through Tommy's Patreon.