7 Minutes - a father follows his son into the highs and lows of chemsex
7 Minutes is a film by Ricky Mastro that explores the highs and lows of drugs and the sex lives of gay men.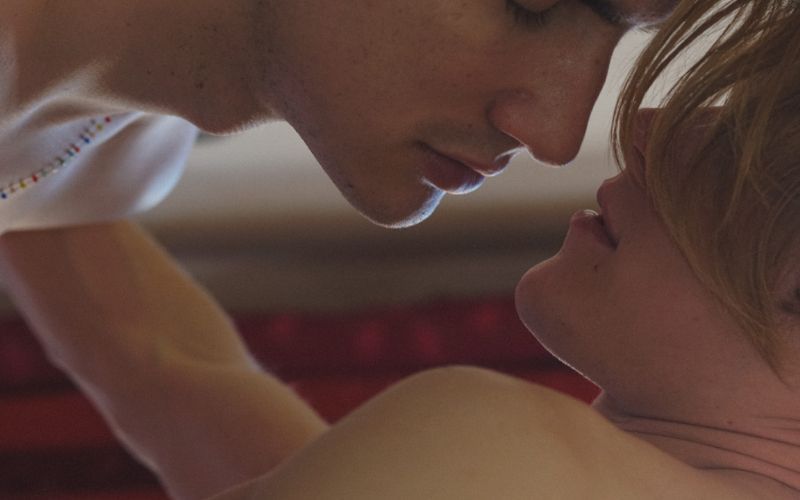 Filmmaker Ricky Mastro's latest project is 7 Minutes.
7 Minutes gives us the story of Jean – a 55-year-old policeman in Toulouse. Jean discovers the bodies of his son, Maxime, and Maxime's boyfriend, Kevin.
The autopsy indicates the cause of death was GHB, but Maxime died 7 minutes after Kevin.
Jean attends a vigil organised by Maxime's friends, at the gay club where Maxime and Kevin were regulars.
Desperate to try and understand the loss of his son, Jean immerses himself in Maxime's world – including the drugs that took his life.
I caught up with Ricky Mastro for a behind-the-scenes look at the film.
What was your inspiration for this story?
I had a friend who died in a hotel room with his boyfriend. That was in 2014. Before dying, he had texted his father, and it was his father that found him dead with his boyfriend in a hotel room.
The image of a father finding his son dead has never left my mind. That, and the fact that my friend had died seven minutes after his boyfriend, and no one really knows what happened during that period. The autopsy showed that he had died of an overdose of GHB and coke.
I worked in clubs and in the circuit scene for almost 10 years. I made some friends, I lost lots of them. Too many. My goal in life is to give visibility to our LGBTQ community on the screen, and to tell the story of the community that I was part of.
What was your production process?
I started to write the film in 2017. In September of 2017, Cosimo Santoro agreed to be the associate producer of the film. Cosimo's support was essential for the success of the film. We'd worked together on our two last shorts, and I couldn't imagine shooting my first feature film without him in the crew. The following month, Léon Diana – the producer of the project – came on board.
We started the production of the film in January 2018, and we shot the film for almost a month here in Toulouse that March.
What was your casting process?
Aida Grifol and I did the casting from October 2017 to February 2018. We saw over 100 people. Lots of casting was done by Skype because the actors weren't in Toulouse – most of them were from Paris.
I stopped the casting when I found the main actor – Antoine Herbez. Léon and Aida were going crazy, because we didn't find Antoine until just six weeks before shooting. They wanted to kill me, but I wasn't going to shoot the film until I'd found the right guy to play the character of Jean.
The two young actors – Paul Arvenne and Valentin Malguy – were awesome discoveries.
We've seen a number of documentaries and plays exploring the chemsex scene. What does this film add to our understanding of how gay men encounter and respond to chemsex-related situations?
I think that I show in the movie that sometimes people die doing chemsex, and that it's an accident – not really planned, but people die.
Also, the movie tells the story of a father who thinks he's really close to his son, but in the end he doesn't know about a very important part of his son's life.
What do you hope that people feel when watching the film?
I believe that drugs, chemsex, and clubbing are, in a way, part of gay culture. But, why do we do that? I have this theory that the club is one of the only places that we can be ourselves and that we can meet people like us.
The apps have changed lots of things, but the clubs are still a place that we feel 'home,' and sometimes, we have lots of drugs going on in clubs.
I want to show that some people who do drugs don't see the dangers of taking them – they don't consider themselves drug users or addicts, they think it's a game, something fun to do. But, in the end, lots of people die, and people don't want to talk about it.
7 Minutes is distributed by Breaking Glass Pictures