70s soft-core porn and nunsploitation
Bruce LaBruce delivers a film with something to offend everyone.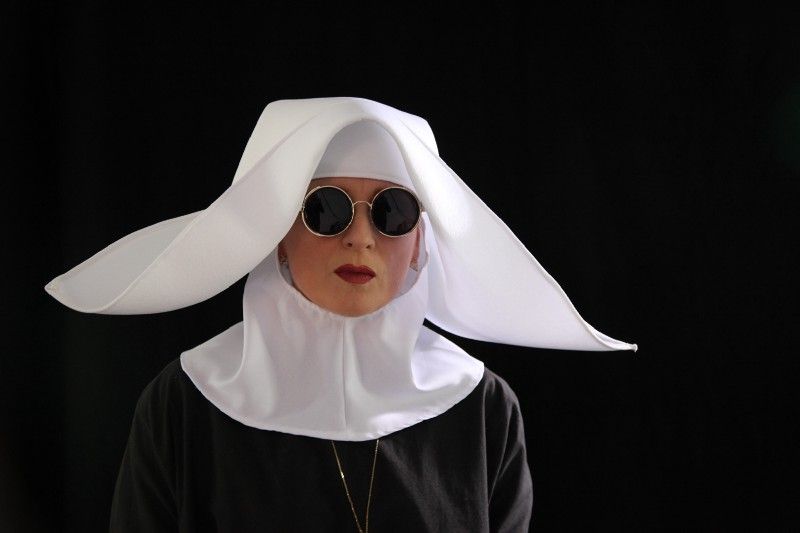 The latest film from iconic filmmaker Bruce La Bruce is The Misandrists.
When an injured male leftist on the run discovers the remote stronghold of the Female Liberation Army — a radical feminist terrorist group whose mission is to usher in a female world order — one of the members takes pity on him and hides him in the basement. However, the man in the basement is just one of many secrets threatening to disrupt the FLA's mission from within.
I caught up with Bruce LaBruce to talk about his latest film.
What was the inspiration for this story?
I've long wanted to do a loose lesbian sequel to my movie The Raspberry Reich, and so I did. I'm referencing a number of films in The Misandrists — from Don Siegel's The Beguiled, to Robert Aldrich's The Dirty Dozen, to Ulrike Meinhof's Bambule, to 70s soft-core porn sexploitation films, to nunsploitation films.
What was the production process like?
I wrote the film in five weeks at the end of 2015. We shot the film in the spring of 2016 in Germany, and I posted the film at the end of beginning of 2017. It premiered at the Berlinale in February of 2017. It was a very quick process, as film-making goes — one year from writing to the premier.
The actual film shoot was 12 days, so also very quick. It was almost all in one spectacular location, so that made it less complicated. The core crew actually stayed at the location — which was a two-hour drive from Berlin — for the duration of the shoot, which made if feel like a cult.
What was the casting process?
I used a variety of casting methods. I cast the part of Isolde, the transgender character — played by the wonderful Kita Updike — through Facebook. I cast a few others off social media, along with friends and friends of friends. We also used a professional casting agent. Plus I worked with the great Susanne Sachsse, with whom I've worked on a number of films and theatrical productions.
What does the film say about gender and equality in today's world?
The Misandrists is meant as a polemic. It's designed to be entertaining, as a fun exploitation film. But it's also a kind of dissertation on feminism, on terrorism and radical politics and movements, on pornography, and on gender politics.
It's both a critique and celebration of feminism. The film both supports the idea of female essentialism, and the idea of inclusion of transgender people in the feminist struggle. That isn't an easy thing to do.
What sort of reaction have you had to the film so far?
Like all of my films, The Misandrists really has something to offend everyone. People seem to either love it or hate it. I've been taken to task by certain feminists, by certain transgender people, and by men, who sometimes walk out during the castration scene. Mission accomplished!
A number of high profile LGBTQ film fests turned it down for reasons of political correctness, but it has played at innumerable international film festivals — from Berlin to Kolkata to Istanbul to Rio to Karlovy Vary, Moscow, and many international queer and alternative film fests as well.
What do you hope that people feel when watching this film?
I hope people understand that you can be critical of something and embrace it at the same time. I hope people understand that movies should be about stimulating debate and discussion. I hope they are entertained.
What next for Bruce LaBruce?
I've been making short porn films lately for Cockyboys and Erika Lust. My next big feature, called Saint-Narcisse, should be shooting next year. It's a modern retelling of the Narcissus myth.