A beginner's guide to becoming a male model
Get ready to make love to the camera!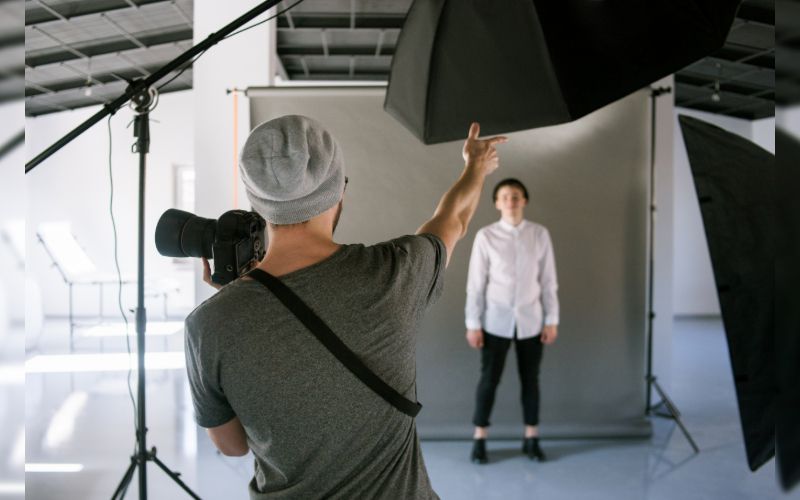 How do you actually become a male model?
We spoke with Charlotte Bensley, from Models Direct, to get some advice on whether we potentially had what it takes to land the cover of the September issue.
Age is just a number
"Your career as a male model could potentially take off at any age…" explained Charlotte. "Ultimately, success will depend on whether or not a client is interested in your look. Requirements can vary a lot, according to the type of client you're dealing with or the influence of current trends.
"If you happen to have what they're looking for at any age, you're in luck…" confirmed Charlotte. "Some clients may prefer a very polished, high-fashion look, others may be looking for something more quirky or edgy. There's an increasing number of 'real' models being used in shoots these days, as advertisers become more aware of the consumer's desire to relate to the subject of a photograph  -  this is also a response to bad press around photo-shopping."
"The type of assignment that a model is put forward for will depend on how well they fit the specified brief…" adds Charlotte. "We have enquiries and bookings for men of all types, ranging from promotional and event hosting, to character roles for photo shoots and films  –  posing as doctors, business professionals, dads, or everyday shoppers. We have a demand for male models from new-born babies to seniors. Open a newspaper or magazine  -  every time you see a man in an advert, they're represented by an agency and being paid for the job."
Do your research
"Good agencies will offer you free, neutral advice…" says Charlotte. "You can find out a lot by checking out their websites and going through the small print. We'd also recommend that you stick with government regulated agencies, as these companies have to adhere to rules which are put in place to protect you."
"Another top tip would be that while professional pictures can be very nice to own, they're not necessary in order to find modelling work …" adds Charlotte. " Don't be duped into paying out for expensive portfolio images when applying to become a model."
Career choices
"There's no way to predict the length of a model's career…" says Charlotte. "It will depend on various factors  -  the most relevant of which being how sought after is the model's look at any given time. We've had very senior men working as granddads, senior execs, retired professionals, and holiday-makers."
"Modelling can be extremely lucrative, but the level of financial reward varies from one model to another depending on how often their look is called upon…" explains Charlotte. "Having said that, it may take just one high-profile assignment to set your career into over-drive."