A guide to the queer world of comics
A unique opportunity to get your geek on.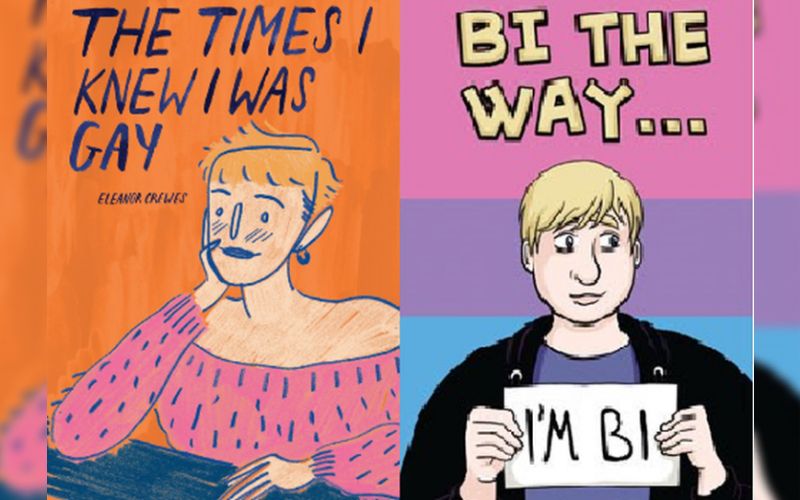 If you've spent any time exploring the world of comics and graphic art, you'll be familiar with the rich seam of queer consciousness that brings to life any imagined universe.
We caught up with Dr Christine Yao – UCL English Lecturer – for a behind-the-scenes look at the world of queer comics.
Have you always been a comics geek?
I'm descended from sci-fi and fantasy geeks, which I'm very proud of since geeks and nerds of colour don't get enough recognition!
I grew up on Tintin and Asterix. The 90's X-Men cartoon also left a huge impression on me – I loved Storm for her regal bad-assery, tried to be as suave as Gambit, and definitely put straws or pencils between my fingers to pretend to be Wolverine.
I didn't really read the comics themselves at the time – a shame since the 90s is considered an iconic period for X-Men – but I remember re-reading this rendition of Jubilee's origin story that might have been an adaptation of the cartoon rather than the original. Only decades later did I realise that Jubilee was also a child of Chinese immigrants in North America, like myself.
The next major phase for me was during high school, when I began reading Neil Gaiman's Sandman, which I would later analyse in my MA thesis. Yes, I once had ambitions to be a comics scholar.
When did you discover the queer sub-culture within the world of comics and graphic novels?
Only in undergrad when a friend lent me their copy of Fun Home did I get a more formal induction into a sense of that history.
There are the community histories of underground queer comics like Gay Comix and Dykes to Watch Out For, but I believe there are also the often lonely histories of so many generations of queer and otherwise marginalised children and young people who turn to comics and other geek genres in order to imagine their lives and worlds differently before we ever had a chance to connect with others like ourselves.
Why are comics and graphic novels a medium that is effective for exploring the queer experience?
On the one hand, there are the histories about a once maligned medium that fostered alternative communities and created space for imagination. On the other hand, I think on a formal level the distinctive juxtaposition of image and text allows for productive tensions that can make readers question what queerness looks like and why.
The gutter between comics panels and what Scott McCloud famously calls "closure" implicates the reader in the act of suturing them together through imagination, opening up possibilities for troubling assumptions about narrative and causation.
As queer theorists have shown us, the disruption of the conventional sense of linear, progressive time can be deeply queer.
If someone was interested in exploring the world of queer comics, what are some of the titles that you'd suggest as a good starting point?
For young people, I cannot recommend enough the delightful Lumberjanes. This comic by Shannon Waters, Grace Ellis, Noelle Stevenson, and Brooke Allen is a fun read about a cast of young folx at camp, training to be the "hardcore lady-type" but supernatural encounters keep on happening. The diversity of races, queerness, and bodies never feels tokenistic since these richly conceived characters are woven into a swashbuckling story.
For those a bit older, check out Alison Bechdel's Dykes to Watch Out For. Yes, Bechdel is now famous to a mainstream audience with the success of Fun Home, but I don't want people to forget about Dykes which chronicles how the lesbian and queer community has changed in real time over 25 years. It's funny and touching!
Finally, the queer comic most beloved to me is Jillian Tamaki and Mariko Tamaki's Skim. Skim follows the coming-of-age and coming-out-to-oneself of an angsty Goth Japanese Canadian in a Toronto Catholic high school during the 1990s. This recent classic — and I don't just say that as someone who was an angsty Asian Canadian wannabe Goth in a Toronto Catholic high school during the 1990s — presents a melancholy meditation on mourning, mental health, and questionable student relationships. The expressive ukiyo-e inspired artwork speaks volumes – especially in the narrative's moments of silence.
Main Image: 'The Times I Knew I Was Gay' © Eleanor Crewes | 'Bi the Way' © M.J. Wallace