A Very Sunny Christmas is exactly the festive fantasy we've been looking for
Heaux! Heaux! Heaux!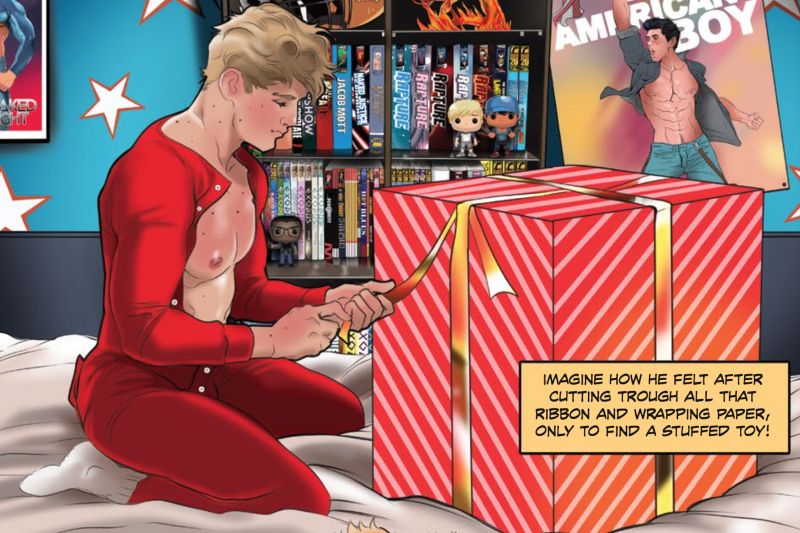 If you're needing a bit of inspiration to get into the festive spirit, you should probably check out A Very Sunny Christmas from Sunny Victor and the team at Class Comics.
This second volume of A Very Sunny Christmas once again gives us the sexed-up Santa fantasy that we've been craving.
Continuing the story from last year's Christmas issue, the two Santas – Saint Nick, and his brother Not-so-Saintly Peter – are hard at work making sure that both the Good Children, and the Naughty Adults are getting everything that they want and deserve!
But unbeknownst to them, there have been mess-ups aplenty. Mrs. Claus has realised that it's up to her to put a stop to the shenanigans and get Christmas back on track!
The poor woman had no idea of the depravity that she would be wading into the moment that she pointed her accusatory finger at the Naughty Elves at the North Pole. In addition to misbehaving minions, she's going to have to explain a visit from Camili-Cat & Icecap who were dropping off a truckload of sexy comic books at Santa's door!
This is exactly the kind of action that we want for Christmas.
You're never too old to sit on Santa's knee, right?
Get your hands on the second volume of A Very Sunny Christmas