An explosive combination of Church, State, and Sexuality
We speak with Schalk Bezuidenhout, star of Kanarie - a film about being gay in 1980s South Africa.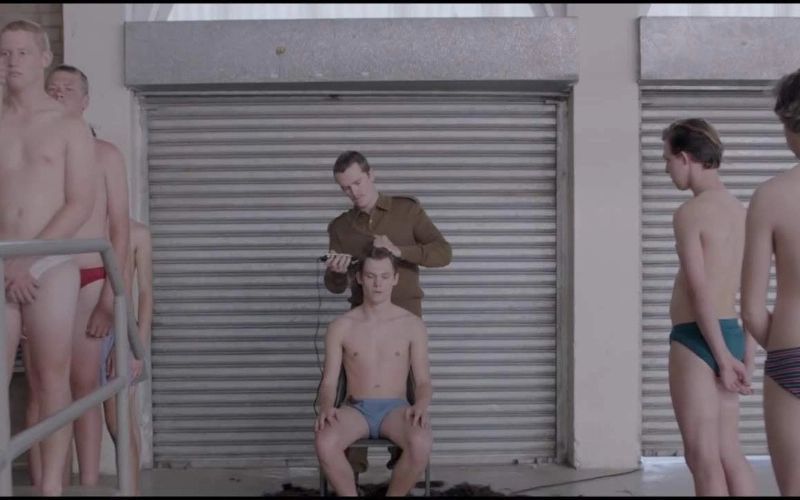 Based on a true story, Kanarie is set in 1985 in South Africa. When Johan (Schalk Bezuidenhout) turns 18 he is drafted into the South African Defence Force. Being musically talented, Johan is fortunate enough to escape combat and is accepted into the SADF Choir – the choir is known as the Kanaries.
Set against a landscape where law and religion oppress individuality, Johan and the Kanaries have to first survive military training before travelling from town to town on a nationwide tour. Their mission to entertain the troops and local people, to fortify belief in the military effort and above all to promote the cause of both Church and State.
The film is based on the experiences of Charl-Johan Lingenfelder, who co-wrote the screenplay with director Christiaan Olwagen. Kanarie is a heartfelt and triumphant film that explores the pressure to conform and the resilience of individuality.
At the time of the film's release, I caught up with Schalk Bezuidenhout for a behind-the-scenes look at the Kanarie.
Why was this a project that you wanted to be part of?
I was always a big fan of Christiaan Olwagen, the director of the film. I'd been wanting to work with him for a long time. When he phoned me asking me to audition for something, I immediately said yes – knowing that whatever it is, it would be great.
When I finally read the script, I loved it even more. The fact that it's a true story completely captured me, and when I met Charl-Johan I knew that this was a man whose story I wanted to tell.
It's a beautiful story, but also an important one.
What's your emotional relationship to the time period depicted in the film?
Before the film, the only things I knew about that time was what I'd learnt in history lessons. I was born in 1992, when Apartheid had already basically come to an end. But the themes of the film are themes that I feel passionate about.
1980s Apartheid South Africa is only where this story is set. This story could have happened anywhere in the world, at any time.
You're known for your comedy – were you nervous about taking on a dramatic role?
I studied drama at the University of Cape Town, and the projects that we did as part of our degree were mostly drama. I was nervous though – I wanted to do justice to the story and make Christiaan and Charl-Johan proud.
It was also my first dramatic role in the professional industry so I felt I had something to prove, because everyone knows me first and foremost as a stand-up comedian.
How does the experiences depicted in the film relate to the LGBTQ experience in South Africa today?
South Africa is still very conservative in many ways, but I was pleasantly surprised at the feedback that I received after the film. It felt like people really went in with open hearts and minds and welcomed the film with open arms. Not just younger audiences, but older audiences enjoyed the film a lot.
They say you can't teach an old dog new tricks, but I think the film gave some people of an older generation a new perspective on the LGBTQ experience.
What do you hope that people feel when watching Kanarie?
I hope people feel love. I hope people feel sympathy and empathy. I hope people feel that they are not alone.