An LGBTQ Guide to the World: Chechnya
Major challenges remain.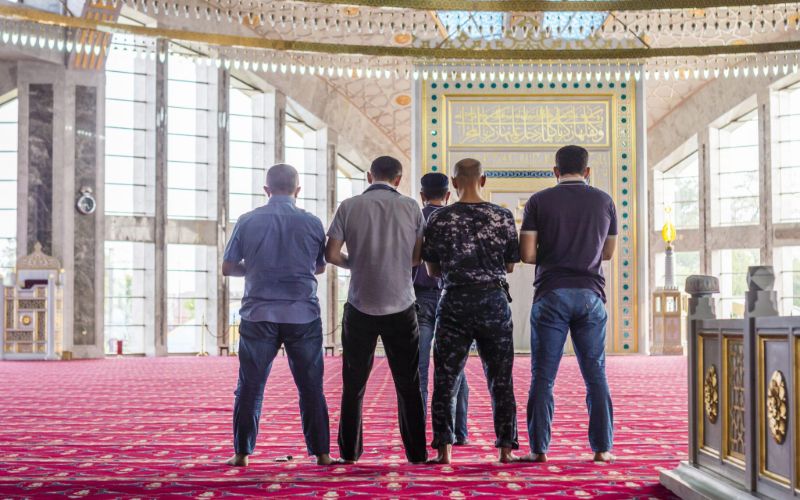 David France – a journalist and filmmaker from the US – posed as a tourist to spend time in Chechnya for the research and filming for his documentary Welcome to Chechnya.
Produced by HBO, the film exposes the brutal, state-sanctioned persecution of the region's LGBTQ community, and tells the nail-biting story of the activists helping queer people to escape.
The documentary contains dramatic footage – mainly captured on phones – of gay Chechens making it past border guards and police to a fragile kind of safety outside of Chechnya.
"I had two phones…" explains France, speaking to The Guardian about the film. "One for tourist things, another for shooting the extractions. When they asked for my phone, I was able to show the one meant for their eyes, and convince them I was just a thrill-seeker."
The background
Reports of systematic persecution of gay men began to emerge from Chechnya in April 2017.
Citing sources from within the Chechen special services, Russian-language newspaper Novaya Gazeta reported that in the period February to April 2017, over 100 men had allegedly been detained and tortured, and that at least three men had been killed as part of the crackdown.
As international concern grew, Alvi Karimov, spokesman for Ramzan Kadyrov  –  the Head of the Chechen Republic  -  not only denied that there was any persecution, but also denied the existence of any gay men in Chechnya. The Guardian reported that in his comments, Karimov suggested that gay men in Chechnya would be killed by their own families.
"You cannot detain and persecute people who simply do not exist in the republic…" said Karimov. "If there were such people in Chechnya, the law-enforcement organs wouldn't need to have anything to do with them because their relatives would send them somewhere from which there is no returning."
Chechnya is a predominantly Muslim, ultra-conservative society in which homophobia is widespread and homosexuality is taboo. Reporting by The Guardian confirmed that Chechnya is a country where having a gay relative is seen as a stain on the entire extended family.
Authorities used the phone contacts of gay men who had been detained to identify other men who were suspected of being gay. These men were then subsequently targeted for arrest. Torture was used on the men who had been detained in order to force them to reveal the names of other gay men.
Activist Peter Tatchell protesting in Moscow during the 2018 FIFA World Cup (image supplied)
The current situation
In early January 2019, the Russian LGBT Network confirmed that a new wave of detentions was going on in Chechnya. The Russian LGBT Network have been able to identify 19 people who have been persecuted by the Chechen authorities this year.
Since April 2017, the Russian LGBT network has evacuated about 150 people from Chechnya, most of whom have already left Russia.