And Then We Danced - a moving and beautifully told story of forbidden love
Framed by the traditions of Georgian dance and life in Tbilisi, Levan Akin's film is an emotional roller-coaster.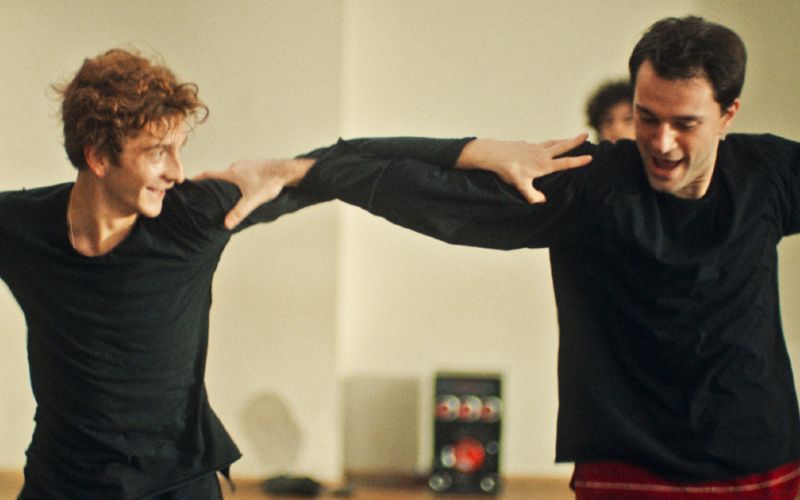 Written and directed by Levan Akin, And Then We Danced is a moving and beautifully told story of forbidden love.
Set in Tbilisi, Akin immerses us in the world of a Georgian dance ensemble – a group of young people figuring out who they are while conscious of the traditions of their culture as well as the restrictions and hardships that they're trying to navigate.
At the centre of it all is Merab (Levan Gelbakhiani) – a dedicated young dancer with dreams of being selected to join the national ensemble. If successful, he would bring honour to his family and some much-needed economic security.
But Merab's world is turned upside down by the arrival of Irakli (Bachi Valishvili) – a talented dancer who also has his eye on the one place in the national ensemble that they're both auditioning for.
In many ways this is a universal story. It's not difficult to empathise with Merab as he experiences the highs and lows of falling in love and figuring out who he is. But the context of life in socially conservative Georgia – and what that means for young gay men – is heartbreaking to watch.
Akin traces his family heritage back to Georgia, but grew up in Sweden. He gets the tone of this just right. All of his characters are presented sympathetically, without judgement. The craft and discipline of the dance is respectfully showcased. The undeniable need for intimacy is recognised as worth risking everything for.
And Then We Danced is a queer film worth watching.
And Then We Danced is distributed by Peccadillo Pictures
Comments