Anthony Rapp is suing Kevin Spacey for sexual assault
The drama continues.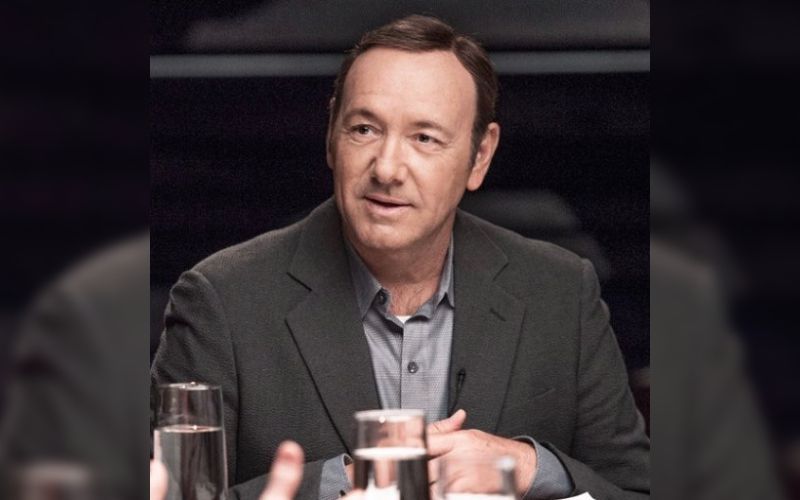 Back in October 2017, allegations of sexual assault surfaced against Kevin Spacey when actor Anthony Rapp talked publicly about advances made by Spacey at a party in 1986.
Since then, other men have been at the centre of allegations that have seen both civil and criminal proceedings brought against Spacey.
But, in with a recently filed lawsuit, Rapp is now litigating what happened in the 1986 incident.
In the court documents relating to the case, Rapp alleges that Spacey "intentionally and voluntarily and without plaintiff's consent engaged in an unwanted sexual advance with a 14-year-old and grabbed then infant plaintiff, Anthony Rapp's, buttocks, lifted him onto a bed and laid on plaintiff's body."
The suit claims that Rapp then ran to the bathroom in fear. When he tried to leave the apartment, Spacey "tried to persuade plaintiff to stay but plaintiff refused and quickly left the defendant's apartment."
There's also a second plaintiff in these proceedings – identified only as C.D. In the lawsuit, C.D. claims he met Spacey when he was 12 years old during an acting class that the actor was teaching in Westchester County in 1981.
According to court documents, C.D. claims that two years later, when he was 14, he "engaged in sexual acts" with Spacey, including "performing anal intercourse on defendant Spacey and oral sex." C.D. claims that these encounters happened on several occasions. The last time it did, he alleges, Spacey was trying to penetrate the teen anally despite multiple protests. Eventually, C.D. "was able to free himself" before running out of Spacey's apartment.
Both Rapp and C.D. are suing Spacey for unspecified damages related to emotional trauma from the incidents.
"Kevin Spacey sexually abused Mr. Rapp and another gentleman, who needs to remain anonymous, when they were 14 years old," their lawyer Peter Saghir said in a statement to the media. "In bringing this action under New York's Child Victims Act, Mr. Rapp, who previously came forward to Buzzfeed about the abuse, and our client who needs to remain anonymous have taken the first step to hold Spacey accountable. This lawsuit sends a strong message that no matter how wealthy, powerful or famous you may be you are not above the law. Our clients are looking forward to their day in court and to obtaining justice for a crime that never should have happened."
Under New York's Child Victims Act, victims of childhood abuse are entitled to lawsuits that would normally have passed outside of the statute of limitations.
"We are really dealing with a paedophile," the plaintiffs' second attorney Ben Rubinowitz said to media outlets. "Kevin Spacey knew what he was doing. His conduct was designed to lure children into improper sexual conduct.
Litigation of other sexual assault allegations against Spacey have been discontinued before reaching the verdict stage of proceedings. So far, Spacey has not been convicted or found liable in relation to allegations made about him.
Kevin Spacey – life and career
Early Life
Born in 1959, Spacey grew up in California. He began acting while at school, and went on to study at the Juilliard School in New York City.
Career
Beginning his career in the theatre, Spacey's reputation and profile built gradually, opening up opportunities for him in film. It was his role in the 1995 film The Usual Suspects that confirmed him as a major star – landing him the Academy Award for Best Supporting Actor. He collected the Academy Award for Best Actor for his role in the 1999 film American Beauty.
In 2003, Spacey was appointed as Artistic Director of the Old Vic theatre in London. He starred in a number of productions during his time with the Old Vic, consolidating his credentials as an accomplished actor in both theatre and film.
In 2011, Spacey was cast in the lead role in the Netflix adaptation of House of Cards. His performance was critically acclaimed, and he won a number of awards.
The subsequent controversy following the sexual assault allegations led to Spacey being axed from a number of roles, including from his starring role in the series House of Cards, and the 2017 film All the Money in the World, which was re-shot without him.
Personal life
Despite widespread speculation, Spacey avoided any discussion of his sexuality until 2017. In response to the allegations made by Anthony Rapp, Spacey confirmed that he identified as a gay man.