Are you ready to Get Dragged?
8 queens, bringing their best. #TakeItOnline for all your entertainment.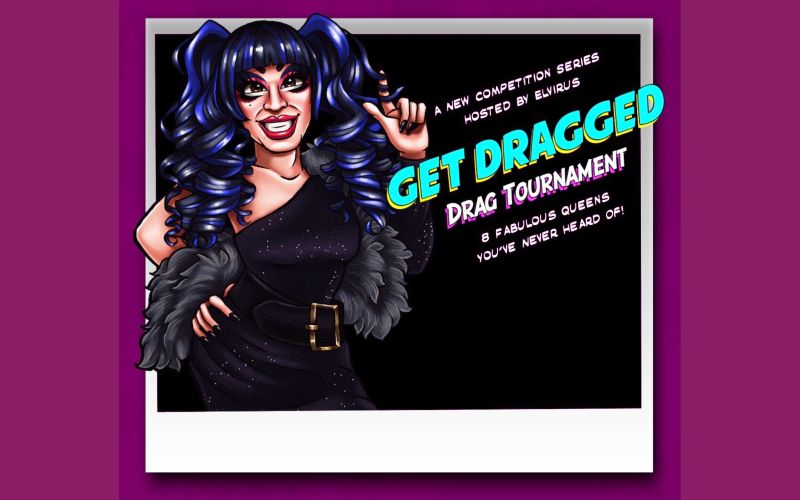 I caught up with Elvirus for a behind-the-scenes look at new series Get Dragged.
What was the inspiration for the series?
Boredom! I wish I was joking. Self-isolation led me to the idea of doing a show and I figured if I desperately needed a project to keep me sane, maybe other queens do too.
Is it harder to drag or read someone when you're not face-to-face?
Oh yes, but that didn't stop us! These queens are funny, funny, funny!
How was the cast selected for the series?
We started reaching out to queens on social media and had them send us an audition tape. Do we still call them tapes? That sounds outdated!
Originally we had 12 queens ready to go, but four queens ghosted us the day of our first deadline. Those little bitches!
Thankfully, it all worked out. I couldn't be happier with the queens involved.
What's the target audience for the series?
Anyone who likes to laugh! If you have a good sense of humour and you like drag queens, then this show is for you.
Everyone of us was in on the joke from the beginning. Our challenges are definitely real but the one note I gave, and I'm sure our "competi-whores" are sick of me saying it was "Be funny! If I'm not entertained by a reaction, It's getting cut!"
What do you hope that people feel when watching Get Dragged?
I hope they're entertained, I hope they have as much fun watching it as we did filming it!
Any chance of another season of Get Dragged?
Oh definitely! It has already evolved into something new and exciting. I adore working with these queens and getting to know new ones. We learned a lot from filming this season and can't wait to start a new one, but let's survive this first!
Get Dragged gets underway on 7 June