ArtCrush: Tom Cray - Ganymede Sicard: A new adventure
Class Comics continues to set the standard when it comes to queer erotica.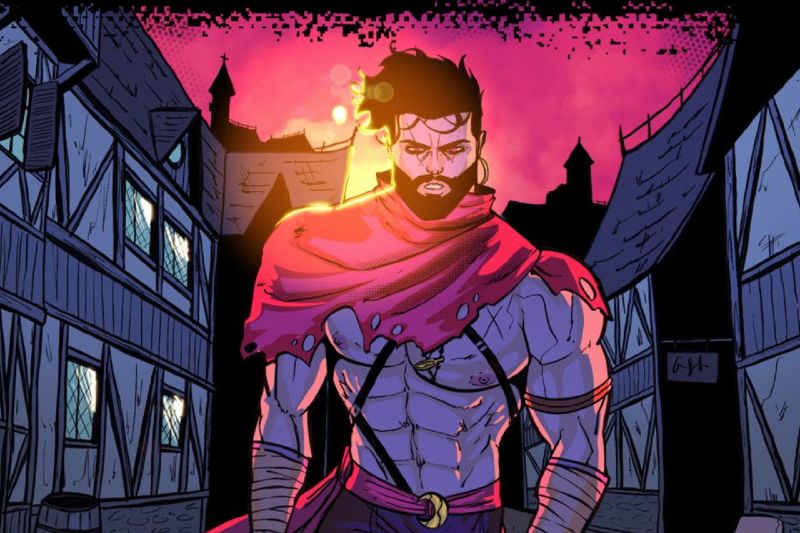 Tom Cray is back with another sexed-up erotic adventure for Class Comics with Issue #1 of Ganymede Sicard.
Ganymede's adventure begins in the city of Ravenhill, well known for it's back-alley thievery and murder. He's followed a promising lead, desperately trying to find his missing lover, all the while trying to unravel a mystery that plagues the region.
Soon it becomes apparent that he's been set up. Gany discovers he's a wanted man with a sizable bounty on his head. After a nearly fatal skirmish with a group of masked marauders, he ends up at the Church of the Scorching Judgement, there to hopefully find answers to his many questions – and a way to make some quick coin!
Our intrepid hero accepts a job from Novinus, a lascivious high priest who wants him to find out why so many of the church's special shipments of "mysterious goods" have been attacked by a strange creature. Could the Crimson Brotherhood be behind these attacks?
This is a great story from Tom Cray – effortless fantasy world-building matched with really compelling artwork and plenty of intense man-on-man action.
You'll probably want to add this one to your reading list.
Get your hands on Ganymede Sicard #1