Bars to take your Daddy drinking
Time to work through those Daddy-issues?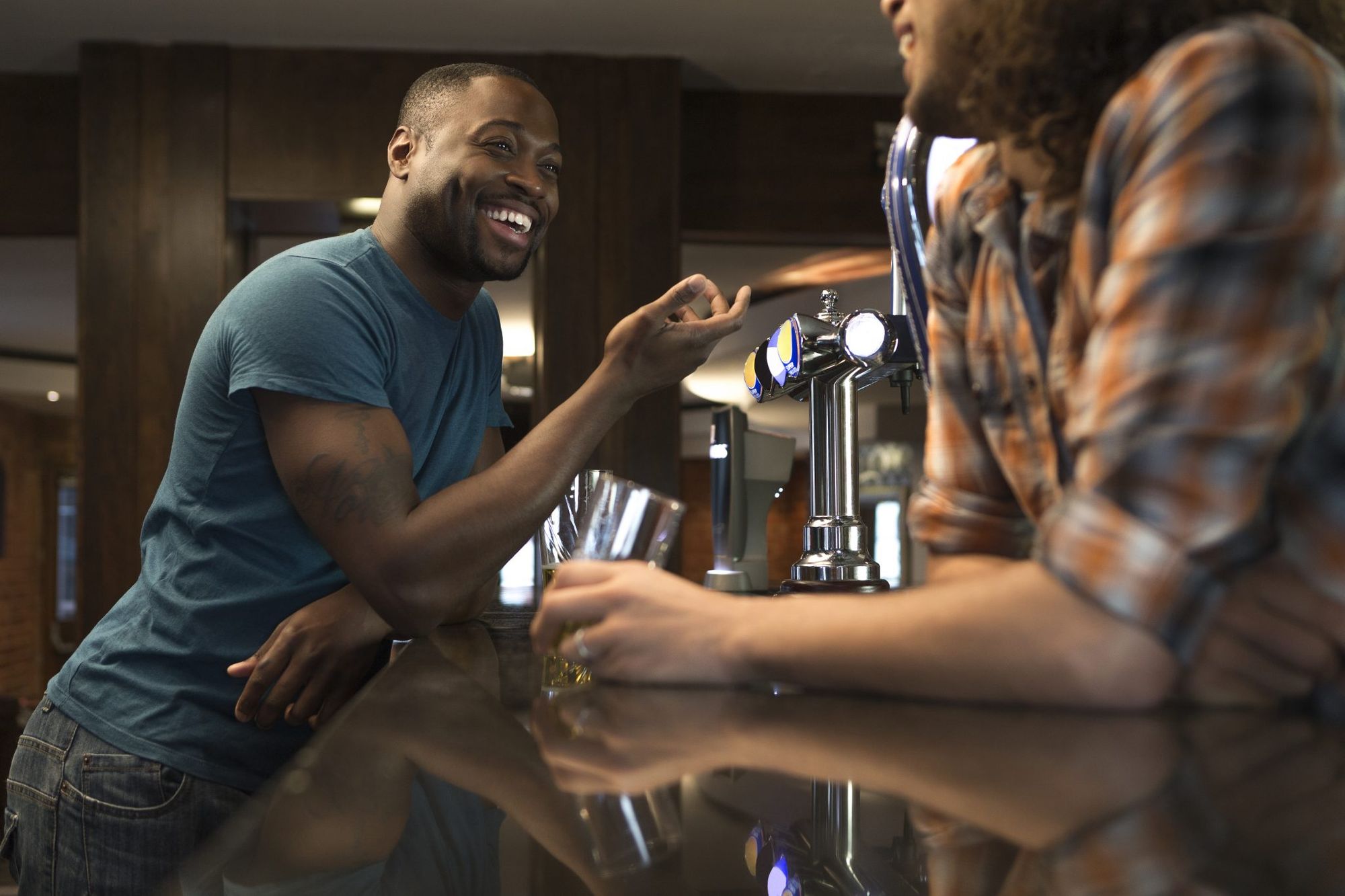 Nothing beats a bit of Dad and Son quality time like hitting a bar and swapping stories over a few drinks.
Here's a few of our favourite bars from around the world that could be a good starting point to work through your Daddy-issues.
You'll find Hafen on Motzstraße, a short walk from Nollendorfplatz station. When the weather is mild, everyone stands outside drinking, smoking, and talking. Beer is the default choice of drinks, but they do other stuff also.
Seriously good cocktails in a luxurious setting that feels like the living room of an eccentric friend or a wealthy uncle. Order a Manhattan and they'll want a discussion about your choice of bourbon — it's that kind of place.
It's hard to resist a bar that calls itself Naked For Satan, but there's more to this boozer than just good marketing. The roof-top bar is really special — great views out across over Melbourne. It's a relaxed vibe where you can share a bottle of wine or three and just talk things over.
It's hard to argue with the Danish — they pretty much get everything right. Lidkoeb is the kind of bar that I could happily move into. The building used to be an old pharmacy, surrounded by herb gardens. Now it's serving up serious cocktails and tasty food. Work your way through the menu.
There's an old-world charm about La Palette that's pretty irresistible. When the sun is out, everyone is clamouring for the sidewalk tables. But I love nestling into the interior of this place, nursing a pastis or some wine and contemplating life.
You'll find this place beneath a flower shop. They do great cocktails and tasty snacks.
On a sunny day in Stockholm, there's one place that you want to be — kicking back in this bar on a floating pontoon in the waters of Lake Mälaren. Bliss.