Bas Kosters is giving us 100 versions of Michael Jackson
Be part of the crowdfunding campaign and support queer art.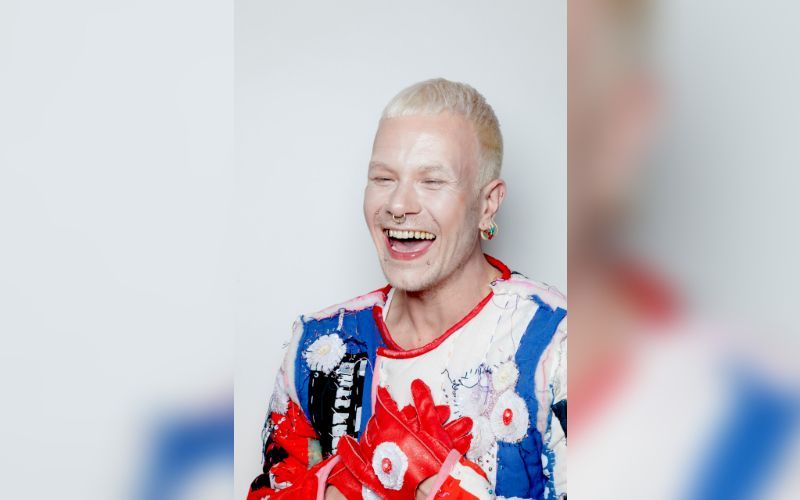 Amsterdam-based artist, Bas Kosters, has turned his talents to creating images of Michael Jackson.
Exploring his passion for visual art and cultural representation, Kosters has created 100 portraits of Michael Jackson.
He's now launched a Crowdfunding campaign to turn this collection of portraits into a book.
"It is about how we are shaped trough the eyes of others, and the reach of recognisability and identity…" explains Kosters. "I think the project is so sensitive and poetic that I decided I would love to make it into a book."
"The book starts with MJ no. 100 and counts back to MJ no. 1…" adds Kosters. "All the drawings are made on ephemera like book covers and music booklets. In the book the drawings are featured in their purest form, like they are in a folder together."
Be part of the Crowdfunding project and support queer art
Such Delicate Tenderness
A recent series of work from Bas Kosters is Such Delicate Tenderness – created during his time as the artist-in-residence at the Tom of Finland Foundation.
"In my work there is always a strange contrast between outspokenness and tenderness, childlike optimism, and provocative aesthetics…" explains Kosters, reflecting on the erotic artworks he's created. "I like to combine our world of emotions and senses in strong contrast with bold shapes and graphic notions. During my Tom of Finland residency, I reflected on different emotional and sexual aspects and layers of the world of the Queer and LGBTQ community."
"I created a series of drawings and tapestries, to strengthen and deepen my vision within my erotic art, fed by my personal experiences in Los Angeles…" adds Kosters. "My stay at Tom of Finland Foundation was truly magical. It's a place with a strong energy, which is great to revel in. The rich history, which the Foundation represents, has proved its meaningfulness, yet it is still necessary to keep pushing boundaries and create space for our community. I'm really excited to help shape the future landscape of erotic art, as it's one of my great interests. If with this, I can contribute to people developing personally and sexually, that would be a great outcome. For me, my residency has been open and full of experiments, which led to a large variety of works, themed by my personal fascinations and points of view."
"I tried to touch all the things in my erotic universe that please, inspire, alarm or excite me. I also tried to answer the question where my interest in the erotic art comes from. I realised that it's a deeply-rooted fascination that is simply part of my whole emotional, personal and professional being."
"The title reflects on the stigma that sexuality has in our western world, which seems to become more prudish every day. Sexuality can be emotional, spiritual and transcendental – not just dirty, offensive or naughty."
"I strive to embody fluidity, softness and playfulness, instead of thinking too much in stereotypes. Let's get tender!"