Bathhouse Boys
The stories behind a gay sauna in London.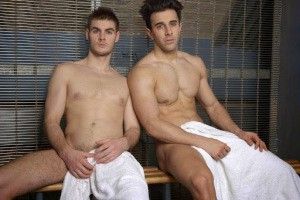 "Is that ladder safe?" asked Joe, squeezing past where Charlie was precariously balanced.
"I'm just doing whatever Oliver tells me to do..." replied Charlie, reaching as high as possible to reach an elusive smear on the black wall tiles.
"Just because he's got an impressive moustache..." grumbled Joe, heading out the door. "Doesn't mean you have to listen to him!"
"That's the nicest thing he's ever said about you..." grinned Charlie.
"That's the nicest thing anyone has ever ever said about me!" agreed Oliver.
Charlie smiled to himself as he returned his focus to polishing the tiles on the wall. He liked Oliver's moustache. He liked Oliver. He was happy to do anything that Oliver told him to do.
"Look at this!" exclaimed Andrew, presenting something indistinguishable to Oliver and Charlie.
"What is it?" asked Charlie, still up high on the ladder.
"It's my Snickers!" said Andrew. "Well, what's left of it. I left it in my locker last night. When I came in today, this was all that was left of it!"
"Mice?" suggested Oliver.
"Mice love Snickers bars..." confirmed Charlie.
"How do you know that?" asked Oliver.
"I read it somewhere..." shrugged Charlie. "Anyway, everyone loves Snickers bars."
"Are you saying that there's mice in the lockers?" demanded Andrew.
"They're pretty much everywhere..." shrugged Oliver. "I guess the renovations have stirred them up a bit."
"What am I going to do about my Snickers?" asked Andrew.
"I wouldn't eat it..." recommended Charlie.
"Maybe don't store food in your locker?" suggested Oliver.
"Which shift is Andrew on?" asked Charlie, as Andrew stormed off, muttering angrily about pest control.
"I think he's on overnight?" said Oliver.
"Same as me!" said Charlie. "I guess he's the manager on that shift?"
"Good luck with that..." grinned Oliver. "Can you reach that mark over to your left?"
"This was not in the job description..." sighed Charlie, trying to maintain his balance on the ladder while reaching as far as possible with his polishing cloth. "If I fall, you'll have to catch me."
"Deal..." grinned Oliver. "I'm ready."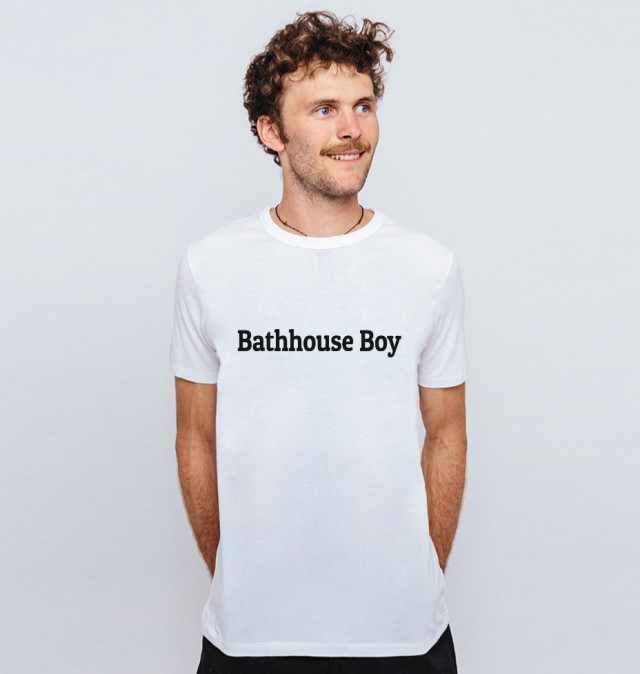 Follow Gareth Johnson on Twitter
---
Be part of history
2019 is the 50th anniversary of the Stonewall riots in New York City - one of the key milestones in the evolution of LGBTQ Pride and the progress towards LGBTQ Equality.
Buy a t-shirt and show your Pride in being part of the history and the story of Stonewall.
---