Bathhouse Boys
The stories behind a gay sauna in London.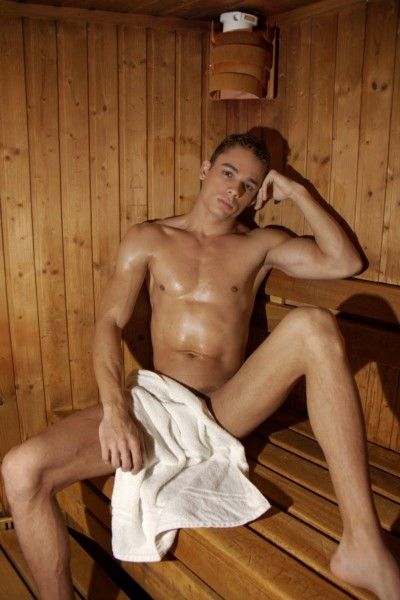 "I can't believe that guy's a bottom!" exclaimed Andrew, staring intently at the security camera screen.
"Which one?" asked Charlie.
"That one..." pointed Andrew, jabbing his finger towards the screen. "Tall guy, with a beard."
"He looks hot..." nodded Charlie.
"He's exactly my kind of guy..." confirmed Andrew. "I'm so disappointed."
"What are you talking about?" asked Charlie.
"He's just been fucked by this skinny twink..." explained Andrew. "I was convinced he was a top."
"What does it matter?" shrugged Charlie. "Maybe he just likes to mix it up a bit?"
"Nope - ruined..." decided Andrew. "I was walking through the cabins and the hot guy was on his back, while the skinny twink was slamming into him. It just looked wrong."
"So what?" asked Charlie. "You're only going to hook-up with someone who's a total top?"
"No, that's not it - I'm not that much of a cliche..." replied Andrew. "It's just that this guy gave off such a top vibe that he was fulfilling all of my fantasies. I'll never be able to look at him the same way now that I've seen him being fucked by that skinny twink."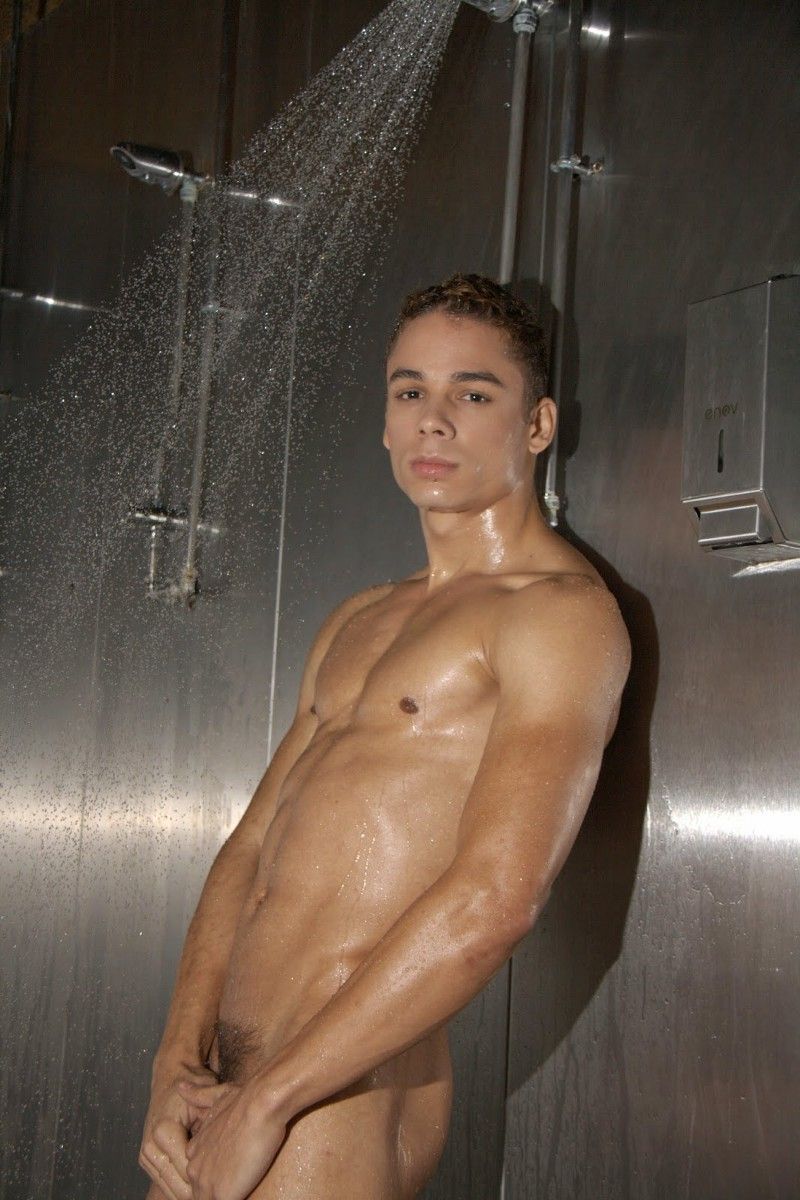 "Why are such a Nazi about guys fucking in the Jacuzzi?" asked Charlie.
"There's a couple of reasons..." explained Justin. "If there's some kind of drama and we get the police or the ambulance coming in, we don't want them to have to be confronted by some big orgy. The other reason is that the other day I had to clean out the Jacuzzi because someone had left shit in there."
"Shit?" asked Charlie.
"Yes - shit..." confirmed Justin. "I guess they'd been fucking but weren't clean and confident, so it ended in a messy situation and I was the one who had to clean it up. Not sexy."
"That is definitely not sexy..." agreed Charlie.
"I don't mind them snogging, or jacking each other off..." explained Justin. "But the minute it looks like they're progressing to ass-play, I'm playing bad cop and suggesting that they move the action downstairs to one of the cabins."
"I'm totally on board with those rules..." nodded Charlie. "I do not want to be cleaning shit out of the Jacuzzi."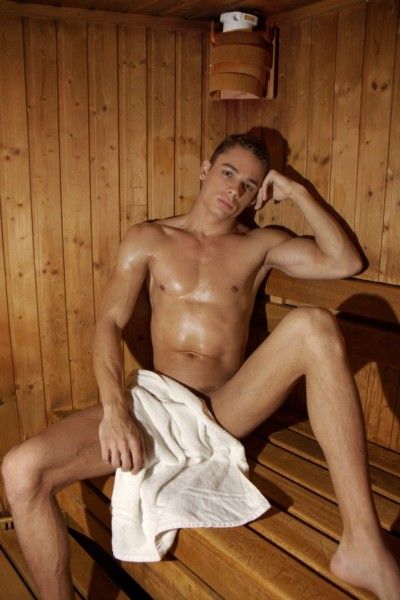 "I don't understand why guys don't put their condoms in the bins!" exclaimed Brent.
"I know, right?" agreed Charlie.
"When I'm at a sauna, I'd always put the used condom in the bin..." continued Brent. "I mean, it's right there!"
"I'm surprised by how many guys are still using condoms..." added Charlie.
"What do you mean?" asked Brent.
"Well, with PrEp and U=U, the pressure is kind of off on condoms..." shrugged Charlie. "But it still seems like lots of guys are using them."
"I still use condoms..." said Brent.
"Do you?" asked Charlie. "Why?"
"Just habit, guess...." shrugged Brent. "Plus, there's STIs and stuff."
"I never use them now..." said Charlie. "I've always hated using condoms. It's one of the main reasons that I mainly bottomed, because I hated all the hassle with condoms."
"So, you're saying that you'd be a total top if you didn't have to use condoms?" asked Brent.
"Oh god, no..." laughed Charlie. "But I definitely would have topped a lot more guys."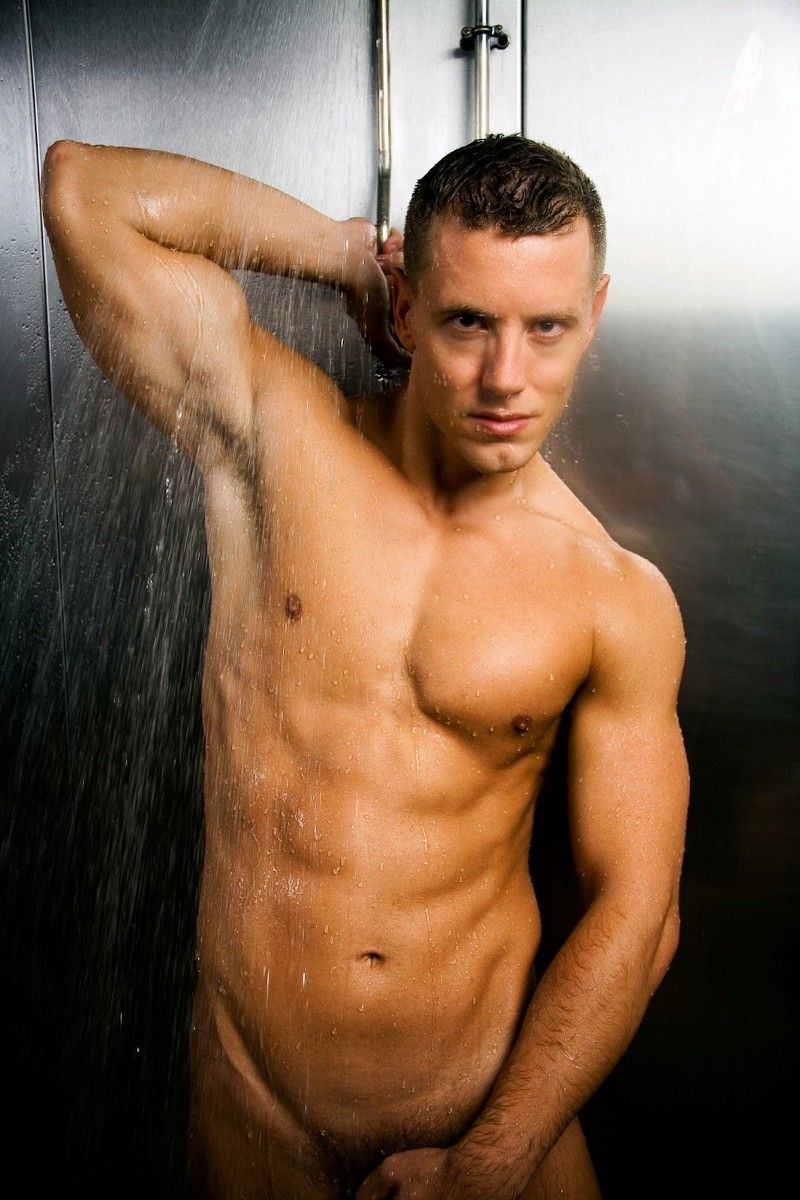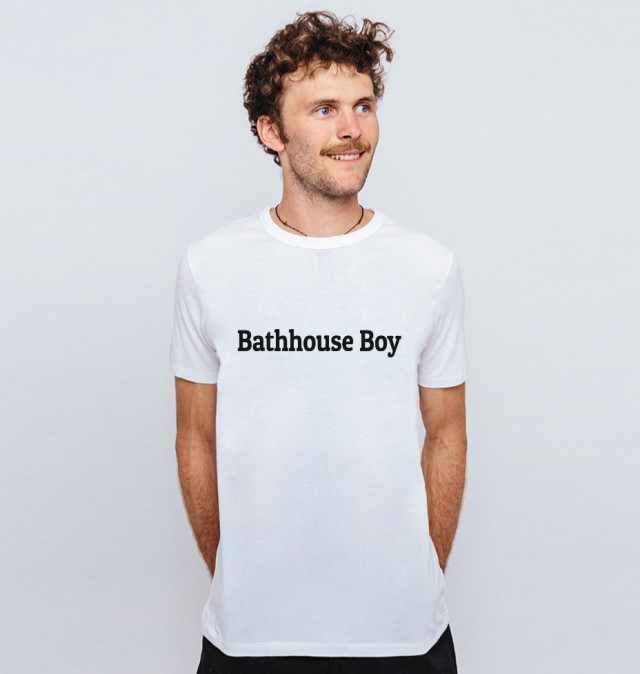 Follow Gareth Johnson on Twitter
---
Be part of history
2019 is the 50th anniversary of the Stonewall riots in New York City - one of the key milestones in the evolution of LGBTQ Pride and the progress towards LGBTQ Equality.
Buy a t-shirt and show your Pride in being part of the history and the story of Stonewall.
---