Behind-the-scenes of Circus of Books
Emmy-nominated for her work on the documentary, Kathryn Robson shares her insights on this surprising story.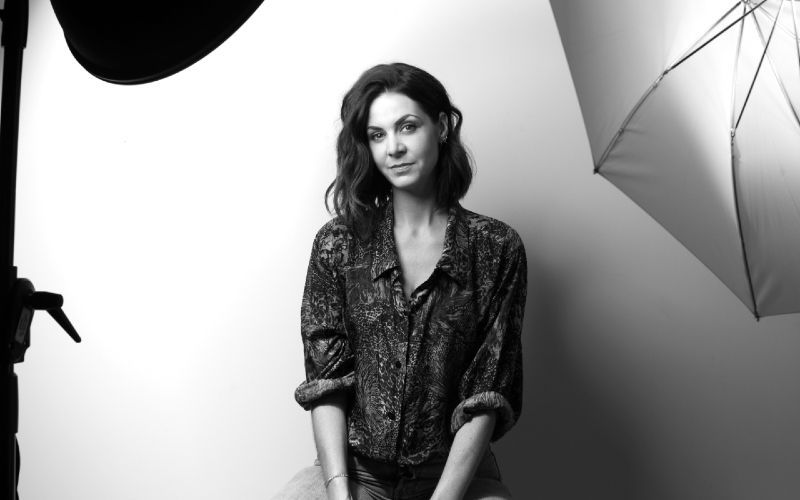 With an Emmy nomination under her belt for her work on Circus of Books, I caught up with Kathryn Robson to go behind the scenes on the documentary in which filmmaker Rachel Mason shares the story of her family's adult bookstore.
At what point of the project did you join the production team for Circus of Books?
I came on board as an editor and writer in 2017. Rachel had already been shooting for several years with producer Cynthia Childs, and she was ready to start piecing the story together and move into editing.
Documentaries are really different from scripted films in that it's often not a sequential process from filming to editing. For us, we spent some time laying out the film, building the structure of how we wanted to tell the story, and figuring out what gaps we needed to fill. So, I came on board as a producer as well and helped with the process of shooting more to bring the story together.
Did you have a clear sense from the beginning as to the story that you were telling, or did that evolve as you worked through the footage and started making some choices as to how the documentary could come together?
There's always some evolution and trial-and-error with documentaries. I think when Rachel started, she envisioned the film more as a story about the store and its history supporting the LGBTQ community in LA. That was so important to her – to honour this community and this history.
It's hard for anyone to see what's remarkable about their own life or their own family, so it took a minute for her to understand it really was a family story at heart. We also had these other threads we were trying to weave together.
There were really three story-lines – the story of the store, this socio-cultural story about what was happening more broadly for the gay community in this time, and then the family story. It took a lot of iterations to figure out the best way to braid them. We had to experiment to figure out how to embed Rachel's point-of-view in the film.
We actually had this sit-down interview with Rachel speaking to the camera about her memories and experience of the store and that ultimately felt too distant and impersonal. We tried having her record narration which felt clunky. So, we landed on filming more interviews with her and her family, which felt more intimate and conversational. That's the emotional piece that really came through – these genuine moments of discovery between family members.
When Rachel's brother, Josh, is telling her his story of what it was like for him to come out, she has this very emotional, sorrowful reaction – there's nothing manufactured about that. That was just a real moment between a brother and a sister who love each other very much talking about this event with total honesty and vulnerability. Those are the really special moments in the film that we couldn't have got to without the process of trying many things.
Why do you think this story that you're telling with Circus of Books resonates so strongly with people?
I think there's a few reasons the film has resonated the way it has. People are innately interested in sex and the whole premise – this mild-mannered straight couple became the biggest distributors of gay porn in the US – it's just very unexpected. There's so much inherent humour in that, and Karen and Barry are very, effortlessly funny!
There's Josh's story and his struggle to come out, and Karen's disapproval based on the way she had interpreted her religion up to that point, despite the fact that she was this kingpin in the gay porn world and had been an ally for her LGBTQ employees and customers. That cognitive dissonance is hard to wrap our minds around, but it's also something I think a lot of people in the LGBTQ community have been on the receiving end of. I mean, we all want to be loved and accepted by our parents, we all want to be the best parents to our children – gay, straight, cis, trans – but it doesn't always work out that way. So, to watch this family go through this struggle and resolve those disjunctures in themselves is really hopeful and affirming.
Ultimately, I think this is a story about community. The store was a safe space for community and identification, when there were so few safe spaces for gay people to build community. It was a place to come together, to have human-to-human interactions, even through the horror of the AIDS epidemic.
We couldn't have anticipated when we were making it, that the world would be in the throes of a pandemic, that the fall-out of that would mean we are all desperately missing in-person connection and community, and that we'd be asking ourselves difficult questions about our responsibility to stand up for vulnerable communities. But that's the story we are telling in this film and I think that's why people have connected with it the way they have.
Given the emotional investment that Rachel Mason inherently has in the story, were you assigned the 'bad cop' role to bring an objective perspective to the story being told in this documentary?
You know, the loveliest thing was that there really was no need for good cop/bad cop roles. Rachel is such an open collaborator, and so generous and brave in her willingness to hear any feedback and just try things. She felt a responsibility to tell this story with generosity, to commemorate the LGBTQ history and, of course, she was sensitive to the ways it could impact her family. But she was not at all precious in terms of our approach, and she was always more than willing to hear my thoughts and perspective, and let them be integrated into the film.
I think she understood some outside objectivity was needed and we formed a real bond and trust in the way we worked together. And that was true when other collaborators came on board as well. Ryan Murphy had so much love for this story and brought an incredible insight into how we could make it the strongest version it could be. We could see right out the gate how much he understood what we were trying to do with this film.
What was the most surprising thing you learnt about the world of Circus of Books and the gay porn industry?
Before moving to LA and getting into film, I was a grad student at Ryerson University where I did my thesis on The Female Use of Online Porn, and I had done a lot of research into Queer Studies and learned how porn had historically been so much more than just a source of sexual gratification for the gay community. Porn was this cultural space for identification, and for so many LGBTQ people it was often the only space where they could see themselves reflected back.
In the film, one of the store's customers, Don Norman, speaks to the sense of pride of seeing men together in porn "naked and unafraid". I think it's hard for younger generations to imagine that – this was a lifeline. This was something that told you, in a hyper-heteronormative world where there was virtually a complete absence of depictions of queerness, that you weren't alone, other people felt the same way you did.
What I didn't fully appreciate before working on the film was the importance of having these physical spaces for congregation. I'm an older Millennial, so I do remember life before the Internet, but most of my adult experiences have been coloured by digital spaces and connecting online. Working on the film gave me a much better understanding of the value of in-person connectivity and the significance of that for a gay community that spent so much of history being denied that very essential human need.
Because of the pandemic, we're now living through this moment of physical separation where everyone is experiencing what the LGBTQ community had to navigate for so long, and still does in so many places. And against all odds, LGBTQ people found ways to build dynamic, vibrant communities. So, my hope is it can be an opportunity for empathy – an appreciation for that struggle and the perseverance it's taken, and also a commitment to making sure no one has to live through that anymore.
What do you hope that people feel when they're watching Circus of Books?
Over the course of making the film, we realised there were multiple audiences we were trying to reach. For the LGBTQ community, we wanted them to feel seen. We wanted that part of the story to feel like an honest and respectful acknowledgement of queer history.
In the documentary space, certain aspects of gay history are well-covered space and if you're not thoughtful, it can verge into the territory of feeling exploitative. The AIDS crisis, for example, is this incredibly traumatic history to cover and the last thing you want to do is open those wounds for the people who experienced it. But it's also an important part of this story, so we had to continually ask ourselves are we honouring the people who lived this? Rachel and I lived through it as very young people, and I think for her especially being connected to the store and the employees, it felt like this horror that a child can't fully understand. And we wanted that perspective to be reflected in the film.
We realised we had an opportunity to reach the straight community as well. That was really important to me – to not just preach to the choir, but to reach people who might think this has nothing to do with them because they're not gay. That's what Karen and Barry really exemplify to me and that's why it's a story about community – whether you are gay or not, your community is filled with LGBTQ people, and it is incumbent upon you to stand up for those people. Even if you haven't experienced this exact thing, as a human being you can connect with the need to be seen, to be accepted and valued and cared for.
In the film Karen has this line where she says "I think what we did was small human kindnesses, in a very small way." It might feel small to her, but those kindnesses added up to a lot for so many people. That's how empathy works, and that's what I hope people walk away with – what are the acts of kindness that we can do every day that might feel small and negligible in the moment, but that ultimately protect the most vulnerable people in our communities.
Circus of Books is available on Netflix