Body Talk - a play with plenty to say about gay men and body image
Presented by Full Disclosure Theatre, David Hendon's play is part of the Vault Festival in London.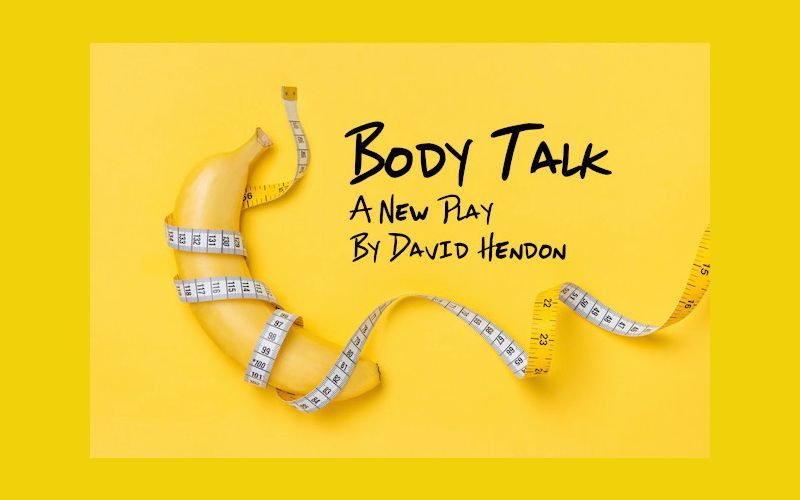 Written by David Hendon and presented by Full Disclosure Theatre, Body Talk is a new play that explores male body image in the gay scene.
Carl is 21, skinny, afraid to come out and hates his body. Cameron is 30, has the classic Instagram body but can't connect with the real world. Phil is fat and 40, which in gay years feels like life is already over. Toned, fat or skinny? Bodies can be a big part of a gay man's world. Sometimes to bare all, means taking off more than just your clothes.
"Male identifying members of the LGBTQ community are three times more likely than hetereosexual men to have body image concerns…" explains David Hendon. "Pressure on how we all look has only increased with the advent of social media. This has led to serious repercussions for mental health and presents questions as to how we measure our self-esteem. I wanted to examine the underlying reasons why gay men in society feel constrained where images of perfection and idealised appearance are commonplace. The play also touches on themes surrounding age: being young and inexperienced, turning 30 and feeling your youth receding, and entering middle age and looking back at your mistakes."
I caught up with Chris Davis and Sam Luffman, the artistic directors of Full Disclosure Theatre, for a behind-the-scenes look at the play.
You've been following the development of this play from a monologue to a full-fledged production. Why was this a story that you wanted to help tell?
We want to tell queer stories that are talking about current issues or seeing LGBTQ concerns from a new perspective.
Through our new writing night, Skin(ny) was the only short play we'd read about male body image. It was funny, moving and featured a completely relatable character.
When David spoke to us about expanding it to a three character piece, seen through the perspectives of three different generations of gay men, we knew it was the right story for us.
What was the casting process?
The initial auditions were monologues, and at the recalls we ran a workshop to test actor chemistry and how they responded to the vision we have for the production.
The casting call met some resistance from Spotlight who questioned our reasons for using the descriptions 'Skinny', 'Toned' and 'Fat', and admittedly there is a paradox in how to cast a play about the detrimental pressures around body image without drawing attention to body image itself. But it was essential that we reflect authenticity in how we cast the roles, and it's important to find the right actors for the parts and who we know the audience will believe in.
As a gay play, it's pretty much compulsory to have some nudity on stage. Is Body Talk ticking that box?
Sort of. You'll have to come and see the play to understand how, but the piece makes a direct reference early on about what we have come to expect in the queer community in regards to male bodies and gay plays.
Can theatre help to change perceptions about something like body image?
We bloody hope so! That's the reason we make theatre, to incite conversation and provoke thought about issues that matter to us.
There are no easy answers about body image, as its relative to the individual, but we want to create a space where people feel comfortable to talk about it, which in itself is therapy I guess.
Is this a play that's only going to appeal to gay men?
Nope. Last year we produced a play about a real-life gay couple in an open relationship, and yet it appealed to all audience members wherever they sat on the sexuality spectrum.
Feelings of shame and loneliness are universal and there is an emotional truth to all these characters that will resonate with every audience member.
What do you hope that people feel when watching Body Talk?
It sounds a bit obvious as the clue is in the title, but ultimately we want people to feel they can talk about body image more openly, to feel a greater sense of community and to feel less alone.
Body Talk is part of the Vault Festival in London, and will run from 29 January until 2 February