Booksmart - an uplifting queer coming-of-age movie that's really funny
You'll probably want to watch Booksmart - a film by Olivia Wilde that shows why labels are stupid.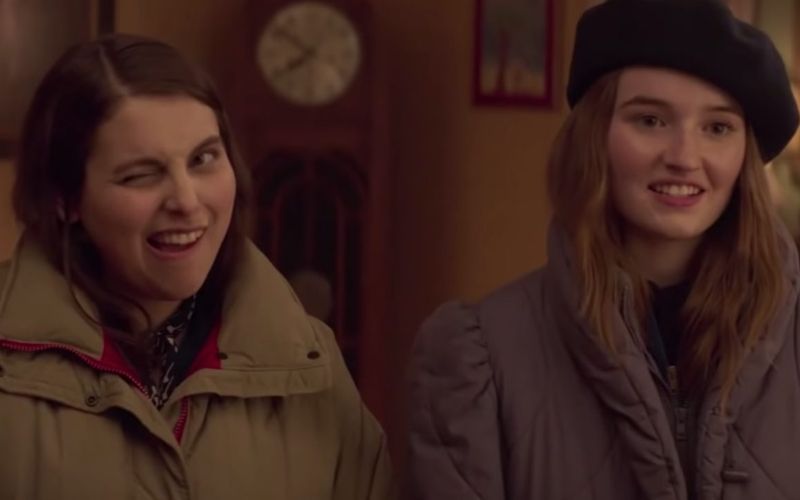 On the face of it, you might imagine that Booksmart is yet another American coming-of-age movie, a high-school-by-numbers kind of formula that we've seen many times before.
Counting down to the eve of their high school graduation, two academic superstars and best friends realise they should have worked less and played more. Determined not to fall short of their peers, the girls try to cram four years of fun into one night.
It kind of sounds like Superbad (2007), but with girls. But Booksmart is way better than that, and you'll probably enjoy this a lot more than you think.
The writing is sharp and intelligent, and the cast are really watchable – with Kaitlyn Dever (as Amy) and Beanie Feldstein (as Molly) nailing the central characters as lovable, nerdy best-friends trying to figure stuff out.
Booksmart feels very contemporary. The adults are idiots. The kids are queer. The old-school labels and cliques don't really seem relevant in the Los Angeles of Booksmart. Everyone is just doing their best to make sense of their lives and the world around them, to figure out who they are.
While there's plenty of queer characters in this story, it's not their queerness that provides the drama. That's just part of who they are, part of their story.
Best of all, Booksmart is funny. Laugh-out-loud funny. This isn't mean humour, this is all about embracing the ridiculousness of growing up, the ridiculousness of school and of being a teenager, this is about accepting each other with all our flaws and nonsense.
It's a really good film.