Boys! Boys! Boys!
The art of collecting men.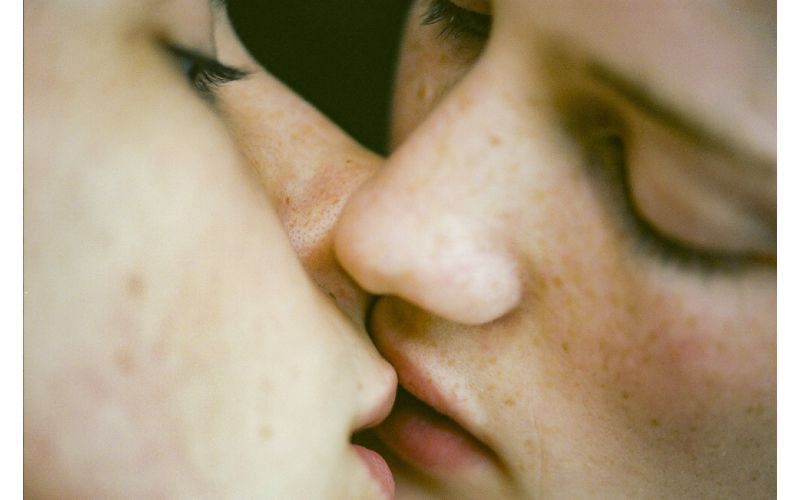 If you're in the market for some eye-catching photography for your walls, then you might be interested in the latest collection put together by Ghislain Pascal at The Little Black Gallery.
This collection is the latest in a series called Boys! Boys! Boys!
We caught up with Pascal for a behind-the-scenes look at the artwork available.
In an age of cam performers and amateur porn, are you surprised about the appetite for high quality art photography that celebrates men?
It's because of the age of cam performers, amateur porn, and social media that it's so important to differentiate between porn and fine art photography. As the curator, my job is to look for, find, and identify great photographs by queer and gay photographers that I think qualify as fine art photography.
Since I started this project, I've discovered so many talented photographers – many of them unrepresented – who are creating incredible images. By buying from our Boys! Boys! Boys! sales, people are really supporting, nurturing, and encouraging young talent.
Unless you're a photography buff, most of the names of the photographers featured in this collection will be unfamiliar. Who are some of the emerging names that we should be keeping an eye on?
All of the names are ones to look out for, otherwise they wouldn't have made the cut. They're all incredibly talented photographers. Some of them are are more familiar than others – like Tyler Udall, who I've represented for many years, and I've also recently taken on Michael Sondergaard.
Bias aside, if anyone is looking to buy, then choose the artwork you like and buy it. They're all incredibly well-priced, and you'll get an amazing piece of art. I just need to choose which I want for my collection.
How difficult is it to build a reputation as an art photographer?
It's an incredibly difficult profession, and an incredibly crowded market. As one of my photographers – Bob Carlos Clarke – used to say when people asked his advice on becoming a photographer, he'd say – 'Don't. Take pictures as a hobby.'
The photography fine art market is a very snobby and bizarre world. I've been doing this for more 20 years, and I'm still navigating my way. My advice for any photographer is to find a good gallerist or agent who will represent you and guide you. You build a reputation and career together, it's a collaborative process.
The job of the photographer is to create images, and the job of the gallerist is to market, promote, and sell them. But there has to be complete trust and faith in each other. In this day and age, as has always been the case, marketing is all important. The better-known any artist is, the easier it is to sell their work.
This collection features the work of queer photographers. What's unique about the perspective of a queer photographer when it comes to photographing men?
For me, it's always very obvious when it's a queer or gay person photographing men, as opposed to a heterosexual man. Similarly, I think it's also very obvious when it's a heterosexual man taking images of women. People can decide which images they prefer, but for me, Boys! Boys! Boys! has become very much about creating a platform for works only by queer or gay photographers.
Profits from sales of the book that accompanies this collection are going to the Elton John AIDS Foundation – why is this charity important to you?
When I decided to do the Boys! Boys! Boys! books, I thought it was very important to give something back. My business partner, Tamara Beckwith, is friends with David Furnish and Sir Elton John, so it was a natural choice.
Their work is invaluable, and it often goes unnoticed just what an incredible job the Foundation does – their support for HIV prevention, their education programs, and their direct care and support services to people living with HIV. We all want to live in an AIDS-free future. That is their mission, and it is achievable. Anything we can do to help can only be a good thing.
How much demand is their for the type of photos featured in this collection?
When I started Boys! Boys! Boys! last year, I wanted to build a global platform where people could buy queer art photography. There didn't seem to be anyone really doing it. It's been incredible working with Paddle8 and their Head of Photography, Joslin Van Arsdale. It's great to be able to work with people who have such an amazing vision, who really understand the project and photography, and have such a brilliant platform reaching a global art audience. This project could not have happened without them, and it's really helped to validate what we're trying to achieve.
Neither of us could have imagined the response, which has been mind-blowing, and with this sale we're already on our fourth edition, and opening our second physical supporting exhibition with our friends at The Ravestijn Gallery in Amsterdam.
It has become a truly global project, working with over 40 photographers from more than 16 different countries. Watch this space for more to come!