Break-up dramas in Sweden
Are We Lost Forever? David Färdmar explores the highs and lows of ending a relationship.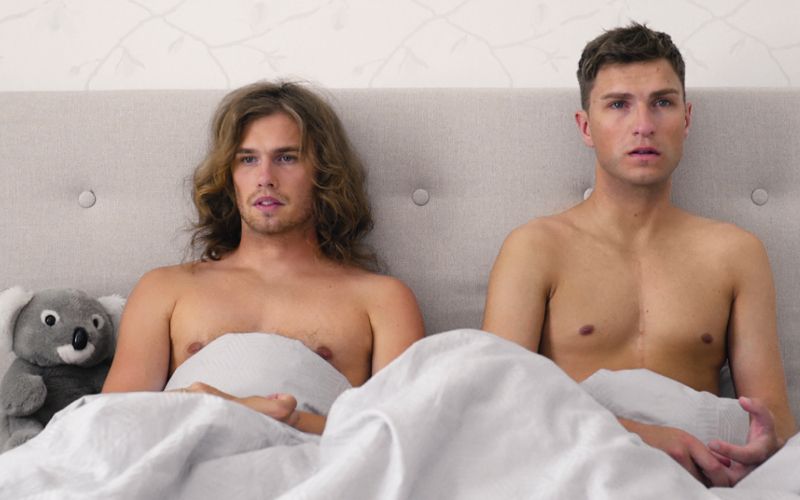 Back in 2018, filmmaker David Färdmar released his short film No More We. It was the story of a breakup, the end of the relationship of Adrian and Hampus.
In a feature-length production – Are We Lost Forever – Färdmar has returned to the characters of Adrian and Hampus.
Not only has Färdmar been able to expand on the story, but by reuniting the cast from No More We he's able to blend footage from the original production with new scenes to create a depth and authenticity to the story.
Are We Lost Forever is distributed by Peccadillo Pictures
We spoke with David Färdmar about the film.
What was your inspiration for this story?
It started as kind of a therapeutic writing process, after my second break up from a four-year relationship, to try to pin-point what went wrong with those two relationships – to see if I could find a pattern in how I acted. But then, it evolved into something more and bigger when I started to talk about break-ups and separations with my friends. For me, it was a very personal story, but then I realised that it also was a very universal story about love, and about love that's lost.
I can't deny that one of the characters is more based on 'me' and the other one is a mix of my two ex-es, but I've just tried to create two interesting characters that I want to portray and see on the big screen. It's fiction, not a documentary. When I look at the film now, I don't really see myself or my exes on the screen, I just see Adrian and Hampus.
Why are break-ups always so painful?
They can be painful, but they can also be a start of something else, something new, so break-ups can be a good way to evolve. Personally, I think it's sad because it always feels like a failure – both if you're the one who leaves a relationship and if you're the one who is being dumped.
I'm a real sucker for break-ups, ending things, leaving – I'm very nostalgic, I think about what could have been. But, in hindsight, I've actually had pretty 'good' break-ups, and both my exes are still very good friends of mine.
What was your casting process?
I work as a casting director here in Sweden, and I'd met both Björn Elgerd (who plays Adrian) and Jonathan Andersson (who plays Hampus) before, and cast them in films here in Sweden. So, when I started to write this script, I already had them in mind because I really wanted to work with both of them in my own project.
I did a kind of a casting session just to see them together on the screen, but in my head they'd already got the parts, I just didn't tell them.
They're such talented actors – great to work with, and also awesome to hang around with, so we've all become good friends. We shared our own personal break-up stories with each other, and they bring so much more to the film and on the screen than I ever could imagine in my dreams.
What does this film tell us about some of the complexities of gay relationships?
Love is universal, break-ups are universal, so everyone can relate to this story. I never think of the characters or story as gay, they're just two homo sapiens.
What do you hope that people feel when watching the film?
Sad. Love. That they need to cherish their partner and maybe take care of their relationship a little better. But, if the relationship isn't healthy, it's actually better to leave then stay in it for too long.