Bria and Chrissy's battle with YouTube is pushing forward
Is the tech giant silencing the voices of LGBTQ people?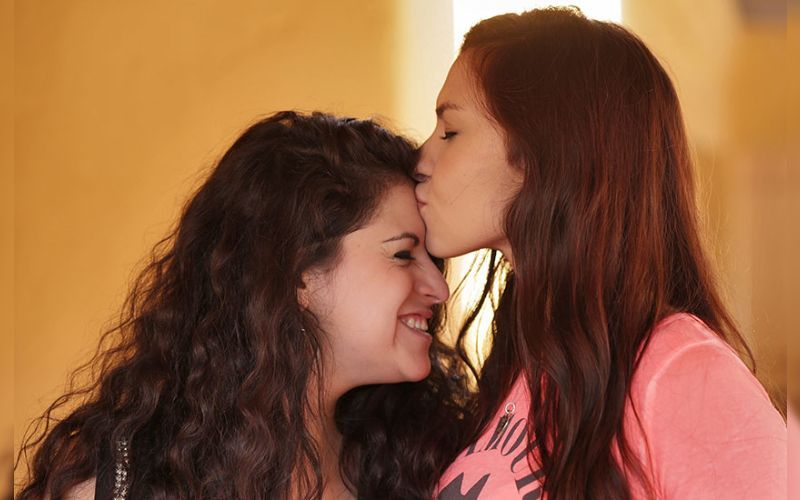 After months of delays, the case brought by Bria & Chrissy against YouTube – the platform that has made them famous – is pushing ahead.
In recent weeks, the case has gone to court for the first stage of the hearing. In its motion to dismiss their lawsuit, Google argues that its policies are applied equally to all creators.
Bria & Chrissy are suing YouTube for discrimination, deceptive business practices and unlawful restraint of speech – essentially alleging that YouTube is discriminating against them because they identify as LGBTQ.
12 other LGBTQ content creators have now joined the class action being led by Bria & Chrissy.
The complainants allege that the algorithm YouTube, and its parent company Google, uses to promote, censor and pair advertising with videos is discriminating against LGBTQ content just because it is made by and for LGBTQ people.
The complaint alleges that YouTube is restricting their content and effectively trying to push them off the platform, as well as retaliating against the original plaintiffs after the lawsuit was first filed in August.
Online platforms depend on algorithms to police and monetise the vast quantity of content uploaded every day. As the case against YouTube raises fundamental questions about the biases that are built into supposedly neutral software, and the possibility that these could result in wholesale discrimination against entire communities.
It's not clear what the next stage is in this legal process.
Who are Bria & Chrissy?
The couple have been together since 2011 and were married in 2018. They have quickly become a YouTube power-couple.
"Age restriction means we can't reach the young women who look up to us, who need us as a sense of community and support…" Chrissy told The Guardian. "We're not able to be there and give that to them. When I think about YouTube shutting down our content, it gets me all fired up because they are literally having an impact on someone living another day."
"I think YouTube are scared that advertisers will leave and, because they think LGBT is controversial, they are trying to nip it in the bud.." added Bria.
Complaints that YouTube is censoring queer people – and failing to protect them from homophobic abuse – is not a new thing, but the move by some of the platforms biggest queer stars to mount a legal challenge takes things to the next level.
"Our viewership has taken an insane hit…" Bria told the Guardian. "Before the suit, we were bringing in around 200,000 views a day. Now we are at around 50,000. I'm not sure what they are doing behind the scenes, but we're getting tons of viewers saying they were automatically unsubscribed from our channel or that they just don't get notifications."
"I've always wanted to be someone who stood up to the bully…" said Chrissy. "We are not going to let a corporate predator silence our ability to make a difference to the people who gave us this platform in the first place."