Butt sex for beginners
What lube should I use for anal sex?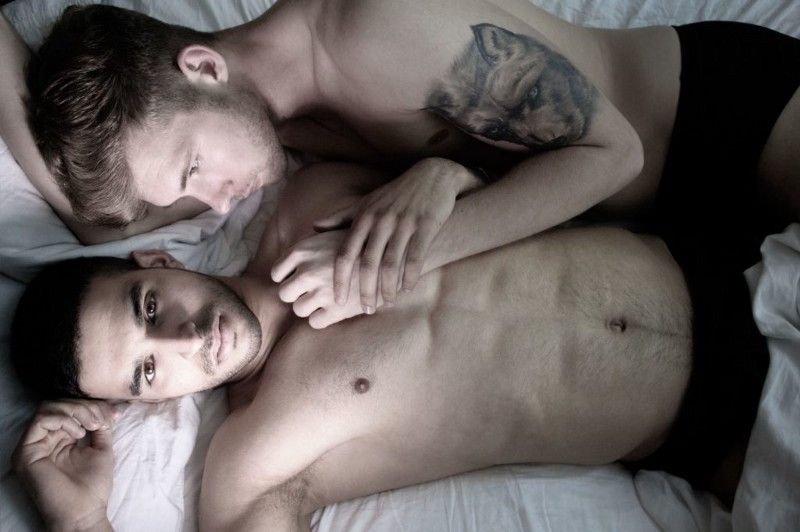 One of the most important requirements for really enjoying anal sex is lube. Especially when you're starting out, you're going to want plenty of it. There's really no such thing as too much lube — when you're getting the hang of being fucked then you want your arse as wet and slippery as possible.
Lots of lube makes fucking cleaner, safer, and more fun for everyone involved.
There's lots of different lube products on the market. You can buy them from numerous online retailers, or your local adult store will have a range you can choose from.
Essentially, there are two different types of lube — water-based lube or silicone-based lube.
For many years, there's been a strong focus on water-based lube. When condoms were our main way of preventing the transmission of HIV, it was important to use water-based lube because it wouldn't damage condoms. Condoms are made of latex and could be damaged by silicone-based lube. With PrEP and U=U we now have more opportunities for sex without condoms, but water-based lube continues to be a popular choice. One of the great things about water-based lube is that it's easy to clean up — it easily rinses off your body and won't stain your clothes or sheets. Water-based lube doesn't last as long as silicone-based lube, so you'll need to use more and apply it pretty regularly.
Silicone-based lube is smooth, long-lasting, and less likely to feel sticky or tacky during use. Since this lube doesn't absorb into the body, a little goes a long way, and it works in the shower, bathtub, pool, or hot tub. Silicone-based lube generally doesn't mix well with silicone-based sex toys, so if you're using toys you should probably opt for a water-based lube. You'll need some soap or detergent to help clean up silicone-based lube.
Once the clothes come off and it's game-time, if you're the one getting fucked then you want to make sure that you're applying plenty of lube to his hard cock but also ensuring that you're applying plenty of lube to your arse. Use your fingers to smear lots of lube around and in your arse. Fuck yourself with your fingers to make sure that you're ready to progress to the real thing. If your guy knows what he's doing then he's going to be keen to help with your pre-work to make sure that you're both ready for action.
Once things are underway, don't hesitate to add more lube to the mix. Any time that you're shifting positions, taking a break, or grabbing some water, reapply some more lube to his cock — keep everything sliding smoothly and friction free.