Butt sex for beginners - consent
It's okay to say no if you don't want to get fucked.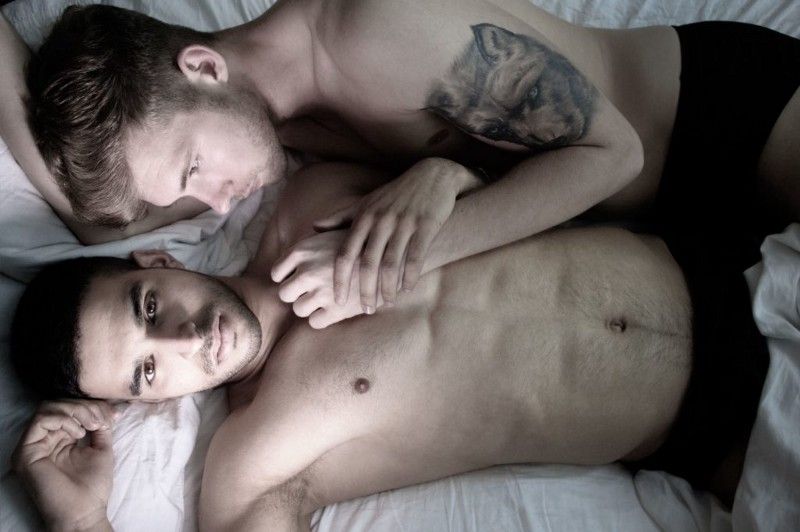 You might feel that it's not particularly sexy to be talking about consent.
If you're meeting up with a guy, and you think that it's pretty likely that you're going to get naked together, you want to be sure that you're both on the same page.
You have the right to say no. The guy that you're hooking up with has the right to say no.
Even if things are going well, it seems like you're both on the page, things are heading towards getting naked, but something changes and it no longer feels right for either of you, no one is obligated to do anything that they don't want to do.
Communication is really important, especially if it's someone you haven't had sex with before. As you're getting naked, as you're moving into foreplay, let the guy know what feels good and what doesn't feel good. Tell him what you want more of, and if anything is off limits then it's important to let him know.
If you want him to fuck you, let him know. If you want to fuck him, let him know. If you want to get off but not fuck, let him know. It's okay to have sex that doesn't involve someone getting fucked — there's lots of other things that you can do together. Communication is key.
Consent becomes a bit trickier where there's drugs and alcohol involved. If you or your guy are intoxicated, then the signals might not be as clear as to what's okay and what's not okay. Get to know your limits. Get your friends to look out for you. The last thing you want is to be waking up and to be unsure whether or not you consented to whatever happened the night before.