Can theatre humanise the non-binary experience?
Teddy Lamb draws inspiration from Kelly Clarkson for an autobiographical journey at Edinburgh Fringe.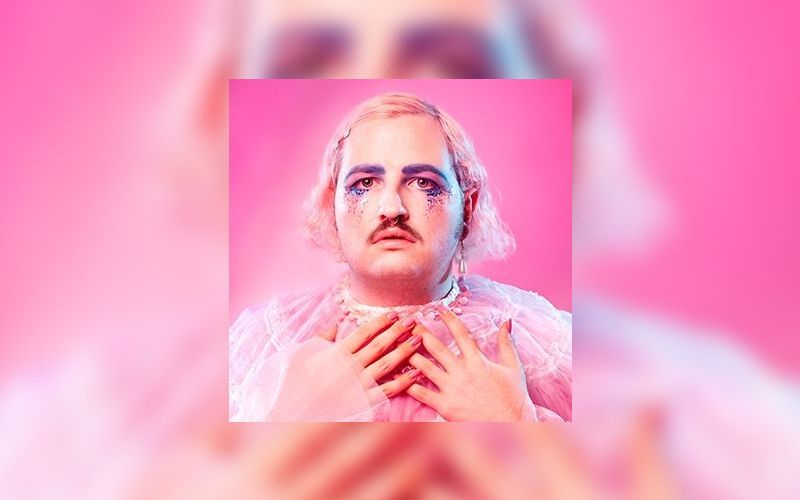 Teddy Lamb's moving autobiographical account of growing up queer in the East Midlands, finding yourself, and losing a friend is brought to life in Since U Been Gone.
Lamb is taking Since U Been Gone to the Edinburgh Fringe Festival. We caught up with Lamb for a behind-the-scenes look at the show.
You're taking Since U Been Gone to the Edinburgh Fringe – have you taken work to the Fringe before?
I have! I came up in 2016 with Pond Wife, and in 2018 with Polaris – both with Holly & Ted. This is my first time bringing a semi-solo show
What are some of the key cultural reference points that you're expecting audiences will connect with in your story?
My writing always centres around Pop Culture, I feel like it's such a unifying thing for millennials – whether you like him or not, we all know where we were when we first saw Kanye storm the stage and denounce Taylor Swift's VMA!
Since U Been Gone takes its title from the iconic Kelly Clarkson song, so I think musically we're going to have a lot of those mid-naughties touchstones that my generation grew up with and have since become classics.
What sort of preparation is involved in taking a show to the Fringe?
There is so much preparation involved in taking a show to Edinburgh, but this year it feels so much more attainable. Usually, I'm the one doing everything, but the team that The Queer House and HighTide have assembled are incredible, which takes a load off my back. It's meant that I can really focus on the writing and the rehearsal process of the show itself, which I've been writing for over three years now.
How do you help your show to stand out amidst the frenetic program of Fringe?
I honestly think it's impossible to make your show stand out anymore. There are thousands of shows and so many of them are fantastic and deserve to break through – so much of it really is down to luck. It helps that Since U Been Gone has a catchy title, and we have a strong poster, and I will be out flyering constantly, of course. I've done Fringe enough times by now to know there is no magic thing I can do to guarantee people will notice us.
From a career perspective, what opportunities do you hope that Fringe will create for you?
Career-wise, this feels like a significant Edinburgh year for me. Usually I rehearse my work over weekends alongside a day job and I have that day job to return to in September. However, this year I've quit my day job and am trying to make a go of it as a full-time creative queer! Hopefully, some industry people will enjoy the show and programme it for their theatres, maybe someone will like my writing or performance enough to hire me to do another show entirely. I'm trying to keep my options open and just see where this takes me. I feel very privileged already to have the support of HighTide, so mostly I just want to make them proud!
What do you hope that people feel when watching Since U Been Gone?
Since U Been Gone is a play about my best friends, so I hope that the audience will fall as in love with them as much as I did. It's also a play about gender, and my own personal experiences of gender, so with the current wave of transphobic hate and bigotry in the media, I really hope that I can humanise the non-binary experience slightly.
Other queer highlights at Fringe
Algorithms Theatre
The tragi-comic Algorithms introduces the bisexual Bridget Jones for the online generation. Developed on the Soho Theatre Writers' Lab and longlisted for the Tony Craze Award 2018, Algorithms is a new one woman play, written and performed by Sadie Clark and directed by Madelaine Moore. Pleasance Courtyard (Baby Grand) from 31 July.
Disruption: Co-curated by HighTide and Assembly Theatre
From HighTide's home county, East Anglian writer Kenny Emson's Rust, about pushing the boundaries of trust, love and lust to the limit, is the centrepiece of HighTide's programme. Also headlining will be Collapsible by Irish writer Margaret Perry – a new monologue about holding on in this collapsing world; Pops, which follows a father and daughter caught in a cycle of addiction sees Charlotte Josephine return to Edinburgh with her first piece solely as a writer; Mia Johnson's Pink Lemonade is a multi-disciplinary solo show, exploring masculinity and lesbianism in Black womxn. Assembly Roxy from 31 July.
Knot Circus
Knot is the internationally acclaimed circus theatre work by Nikki & JD. Using hand-to-hand and dance skills to tell the tale of an impossible choice: how can we be honest with ourselves without hurting those we love? Assembly Roxy (Upstairs) from 31 July.