Channelling Oklahoma not Cats, Merce is back for more musical mayhem
Season 2 of the comedy series combines entertainment with education.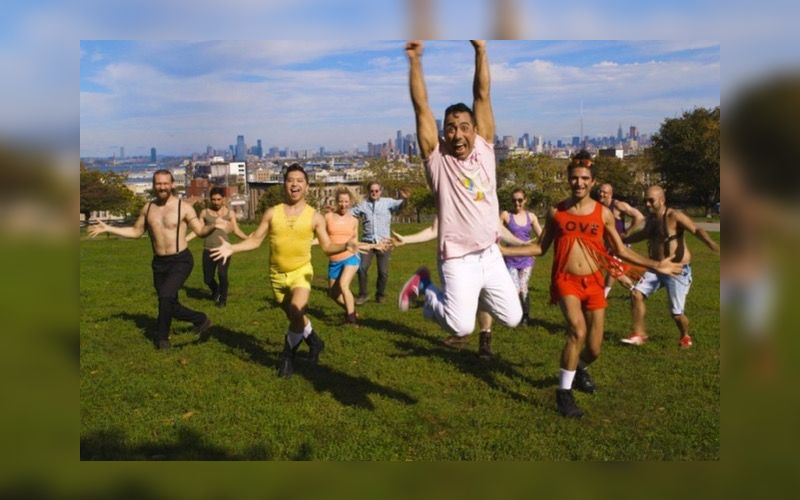 Musical comedy web series, Merce, is back for a second season.
Season 2 of Merce is eight episodes, all embracing the elaborately choreographed musical numbers of the golden age of Hollywood musicals.
Written by Charles Sanchez (who also stars as Merce), the series is directed by Tyne Firmin.
Above all, this is entertainment, but Merce also tackles some topical issues for our community, including PrEP, slut shaming, and marriage equality.
I caught up with Charles Sanchez for a behind-the-scenes look at the series.
What sort of response did you get to Season 1 of Merce?
We got some wonderful responses from Season 1, people adored Merce, as well they should!
My favourite comment was probably the reviewer who said that Season 1 reminded him of a low-budget John Waters movie. Fabulous!
I also love that one person told me that when she was watching Merce, she forgot that he had HIV. Exactly the point.
Tyne and I realised that we wanted to continue the journey with Merce when we thought we had more to say, more to teach people about HIV. More stigma to bust!
From a creative process, how difficult is it to get the balance right between entertainment and education?
The creative process for Season 2 was very organic. We did know that we wanted to include more issues regarding HIV than we did in Season 1. Our primary purpose, though, is to just be hilarious. We think that humour is the best teaching tool of all.
If you can find Merce funny, you won't find his situation tragic. He certainly doesn't.
What are some of your favourite musicals from which you're drawing inspiration from for Merce?
We only draw inspiration from the fabulous musicals, none of the shitty ones. Oklahoma, not Cats. The Most Happy Fella, not Li'lAbner. Anything MGM, Judy Garland, Sunshine Lollipops and rainbows.
But we also think of things as being very sitcom-y, like Bewitched especially. With maybe a little Sarah Silverman thrown in.
What are some of the challenges you have to navigate when creating big musical numbers in this format?
The musical numbers are extremely difficult to coordinate. From the writing, to rehearsals, to choreography, and then shooting the damn thing. It's all an incredible process!
It takes a lot of teamwork, a lot of hard work, and a big sense of humour to make sure you don't kill yourself!
Now that Merce has found love in Season 2, is that the end, or are there more adventures of Merce to come?
It doesn't have to be the end. I certainly have ideas for Season 3.
But Tyne and I have already decided that we're not going to go the same route to fund Season 3 – if there is one – as we did for Season 1 and Season 2. Crowdfunding is incredibly difficult, and soul crushing. We need some rich Daddy to write us a cheque!
If there is a Season 3, I think we might try to tackle HIV criminalisation as a topic.
What do you hope that people feel when they're watching Merce?
I really hope that people are surprised at how much joy is in the show. I hope they laugh their asses off.
I hope they watch it and as they're laughing realise that dealing with HIV, or anything else for that matter, is all a matter of attitude.
You can get through anything with little song a little dance, and the love of people around you.