Cheap Eastern European Boys
A novel about moving to London.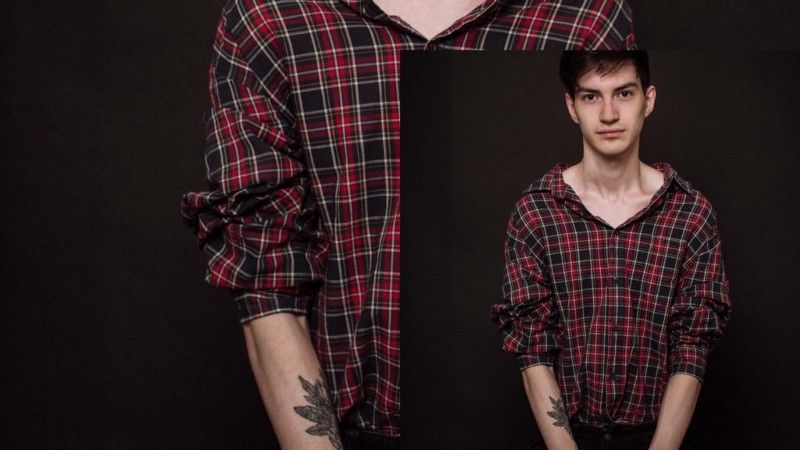 Tom Lesniara moved from Poland to London and found himself surrounded by sex and drugs in an unforgiving city. He's chronicled some of those experiences in his book, Cheap Eastern European Boys.
I caught up with Tom Lesniara to talk about the book.
Why did you decide to write the book?
When I moved over from Poland, I knew that I wanted to write a book in English one day, but I didn't have any particular plan for it. The whole thing happened naturally — I'd been seeing things that bothered me.
Talking to newly-met British friends about the cultural shock was pointless — they grew up here and didn't see anything weird in what bothered me. Things like Grindr being filled with amateur escorts, having to pay for everything, everywhere, people wearing handbags worth five grand, young people throwing up at illegal raves in Zone 5, simply because clubs are too boring.
At the same time, I simply couldn't talk to my parents or my sister about this kind of stuff. I still don't know how to tell them about the book. I guess the book was my outlet, and a coping mechanism.
What does the title, Cheap Eastern European Boys, mean to you?
Poland is an old country, but in its current shape and form it's been around only since 1989 — the collapse of communism in Eastern Europe. That's why we're still quite 'poor' compared to other economies. Rebuilding the entire country isn't easy, I guess. Not like I care or that I'm trying to justify Poland or anything, but we've always been looking at The West with jealousy — the clothes, cars, and holidays they have. I think this is why young people started emigrating. We wanted that too. We wanted Tenerife, we wanted Canada Goose, Gucci belts, and Mercedes cars on finance.
Cheap Eastern European Boys is a self-shaming term — maybe you bought this and that, mate, but you're still cheap as fuck because you're doing everything you can to show everyone back home how amazing your life has become. I behave this way too, very often.
When you look back at this period of your life, how did the reality of life in London compare with what you expected when you decided to move here?
Oh my god, you wouldn't believe how shocked I was. We learn English in Poland from the age of six until we graduate high school aged 19. There's a lot of 'London' in our school books, but it's a city of white townhouses and little boutique coffee shops. We're being told that London is one big Kensington and Chelsea, which is so ridiculous.
Then you arrive, and realise that all you can afford is a 500 quid room in Whitechapel. Everyone is forced to use the tube — that feels like a microwave — and homeless people are, unfortunately, around every corner.
Much of your story is an attempt to escape from your Polish identity. Is that something that you're still struggling with?
Yes, I struggle with that a lot. I spent 18 years of my life being bullied for who I am, forced to go to church a few times a week to apologise for my sins — it's all very dark. The beginning of my book shows the ridiculousness of it.
I'm gay. I want to be friends with people of all religions, mindsets, and backgrounds, and I believe in a world with no barriers.
I often find myself saying wrong things, joking the wrong way about races or social groups — not because I'm an asshole, but because I was raised in that country. I also catch myself for a moment after and I'm like — I'm a good person. Why on Earth did I say that?
What does your story tell us about the challenges of making a new life for yourself in London?
Focus on your goal. Have a plan. Don't go to Selfridges until you're secure in your job and flat.
What do you hope that people feel when reading this book?
There are millions of people around the globe that struggle with different things and feel like they need to go to London and start again. Everyone has their own story. Please don't try to judge them. Don't be so sure you understand why they came over. You most likely don't.
Read Cheap Eastern European Boys
Follow Tom Lesniara on Instagram