Check out this groundbreaking series about queer life in London
Immerse yourself in the groundbreaking series about queer life in London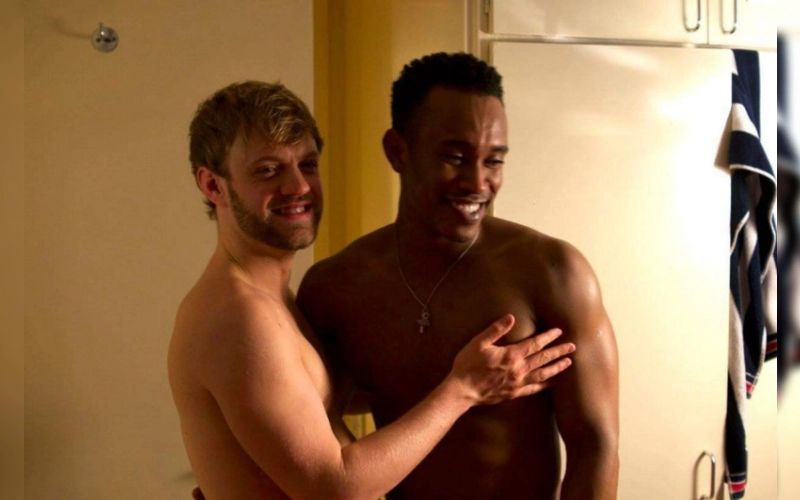 The Grass Is Always Grindr  is a production from Dragonflies Theatre and 56 Dean Street.
Season 1 of the web-series introduced us to boxer Adam (Taofique Folarin) and the Insta-famous Joe (Denholm Spurr) as they struggled to make their relationship work. Season 2 saw Adam trying to balance a HIV diagnosis against his upcoming fight, while PrEP-taking Joe navigated the chillout scene. Meanwhile, Francis (Jonathan Blake) had a fling with a twist, and Ryan (Matthew Hodson) confronted ghosts from the past.
It's a brilliant series, from a creative team who really understand how to tell the stories that matter to queer people.
Behind-the-scenes
"The concept for The Grass Is Always Grindr came from approaching gay sexual health and well-being differently…" explains series creator Patrick Cash. "Flyers and websites are important for info, but we were thinking  -  What if we created a character-driven drama with high production values to explore these issues?"
"Our objective was to reflect some of the complexities of modern gay sexual life in London…" adds Cash. "We wanted to do it all  –  barebacking, apps, PrEP, connection, and those guys who don't identify as gay but have sex with men. We also wanted to look at loneliness, as it's a feeling repeatedly mentioned by many guys."
"A major issue for both lead characters is truth…" continues Cash. "Both Joe and Adam are presenting versions of themselves to the world  –  whether it be on Insta in Joe's case, or in the boxing ring in Adam's  –  that don't reflect how they're really feeling inside."
Given the title, I asked Cash if they'd received any financial support from the dating app.
"No, we haven't…" confirmed Cash. "The film's not really about Grindr, it simply makes a good pun for the title. When it does focus on apps, it's more about how we present ourselves and chat online."
"I hope people feel some truth of modern gay life…" says Cash, when we talk about what response he's hoping for from viewers. "Our target audience is primarily gay and bi men in London. I hope people feel invested in the characters despite  –  or even because of  -  their vulnerability and flaws."
Watch the full series on YouTube