Christian Vincent returns to Copenhagen with a renewed Pride
Meet the new Communication Manager fo Copenhagen Pride.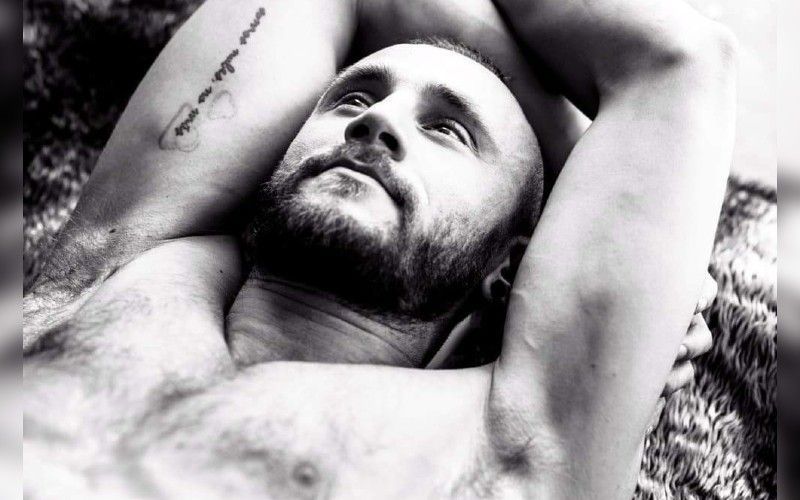 Copenhagen Pride has announced that it has appointed queer activist Christian Vincent as its new Head of Communication.
"I'm really pleased to welcome Christian Vincent to Copenhagen Pride…" said spokesperson Lars Henriksen. "He's a tremendously passionate, committed, energetic human being who possesses all the qualities that are the core of Pride activism. At the same time, he is a fantastic communicator and skilled in utilising his international network, which we, as an organisation, will benefit greatly from. Christian's experience and activist background both at home and abroad is an ideal match with Copenhagen Pride."
An actor by trade, Vincent began focusing on LGBTQ activism in 2013 – protesting the introduction of anti-gay laws in Russia.
Originally from Copenhagen, Vincent was a board member of Copenhagen Pride until 2016 when he moved to Amsterdam.
"Admittedly, it stirred up quite an internal conflict as it means I will be moving out of my beloved Amsterdam…" said Vincent, talking about his decision to accept the role with Copenhagen Pride. "However, if there ever were a time for me to move back, it would be now. I'm hoping that my experiences and adventures over the past few years will serve my beloved community well on a whole other level."
"I always say that Amsterdam birthed the person I've become today, while Malta opened my mind and soul…" said Vincent, referring to his work with community organisation Checkpoint Malta.
"I'll continue working with Checkpoint Malta…" confirmed Vincent. "Working with Copenhagen Pride, I'll now be in touch on a daily basis with LGBTQ movements both in Denmark and internationally. That's going to make my work much more effective for everyone."
Checkpoint Malta
Christian Vincent tested positive to HIV in 2014. He'd been testing regularly. To suddenly get a positive result came as a shock.
"Everything I knew about myself, every bit of confidence I had, was ripped out of my body…" explained Vincent. "I just felt like I was in this vessel, transporting me through time. It was really uncomfortable."
Having grown up in Denmark, and studied in Copenhagen, since his diagnosis Vincent has been on a bit of a journey – living and working in Amsterdam, finding his voice to educate people about HIV, and tackling the stigma associated with the virus.
An unexpected step in this journey took Vincent to Malta, where he helped established Checkpoint – an organisation aiming to improve HIV testing and treatment, as well as tackling the stigma that continues to surround the virus.
What drew you to Malta?
It's the classic tale of 'boy meets boy at a houseboat party and follows him to a Mediterranean island'. That fairy-tale had an unhappy ending. But, while I was in Malta, I couldn't help but notice that the way HIV and People-Living-With-HIV would be referred to didn't seem to match the country's top placement on ILGA's Rainbow Map. The stigmatisation was very pronounced and honestly, sometimes offensive, even within the LGBTQ community itself. We all know the infamous 'no fats, no femmes, no asians' bios on dating apps – here there's an added 'no poz' and even comments about asking people on PrEP to stay away.
Having already been talking about HIV treatment and prevention in other countries, I was asked if I'd be willing to do so on Maltese media, and the ball kind of just started rolling pretty fast from there.
You've been working with local LGBTQ organisations in Malta, why was there a need to set up a new NGO?
The idea of Checkpoint Malta is to have a whole organisation with its primary focus on – and dedicated to – education and information while advocating for better and more accessible prevention and treatment. Coincidentally, the Malta Gay Rights Movement – MGRM – have created a subgroup dedicated to spread relevant information about the subject, including U=U.
I was super-excited to read about it, as it is just strengthening our mutual objectives. In tandem with MGRM and the Allied Rainbow Communities – ARC – I'm hoping we can change the tone of voice in Malta.
If we compare Malta to other countries within the EU, where is it at in terms of HIV?
In the general public, there's an almost absence of knowledge, or it's very outdated, and I'm sad to say that this also applies within the LGBTQ community. But then again, how would anyone know if no one talks about it?
In regards to testing, there are facilities, but more are needed. The sexual health clinic is understaffed, which results in long waiting times at the clinic itself. There are sometimes long waiting lists, which means people don't bother to show up, and even though it's anonymous, some people don't wish to show up out of fear of being recognised. It's an unhealthy combination.
PrEP has recently become available, but at almost twice the bench-marked price of other EU countries. When it comes to the treatment itself, there is no single-pill regimen available, instead patients are given a treatment consisting of up to seven pills a day, some with very prominent side-effects. This obviously has a negative impact on quality of life.
What's the focus of Checkpoint Malta?
The understanding that Undetectable=Untransmittable, or U=U, is fundamental – a plan to roll out more accessible information is step one. MGRM's HIV Action Group have already launched, this offers thorough information about treatment and prevention, so that's a fantastic development.
What are some of the barriers to increasing HIV testing rates in Malta?
It all circles around stigma and lack of knowledge, combined with a lack of point-of-care testing facilities.
Malta is behind on the 90/90/90 UNAIDS treatment targets, so increasing testing rates is one of the primary objectives for Checkpoint Malta.
Find out more about Checkpoint Malta
Main Photo Credit: Linelle Deunk