How will you survive the festive season?
Turn up the Mariah and let's get freakin' festive.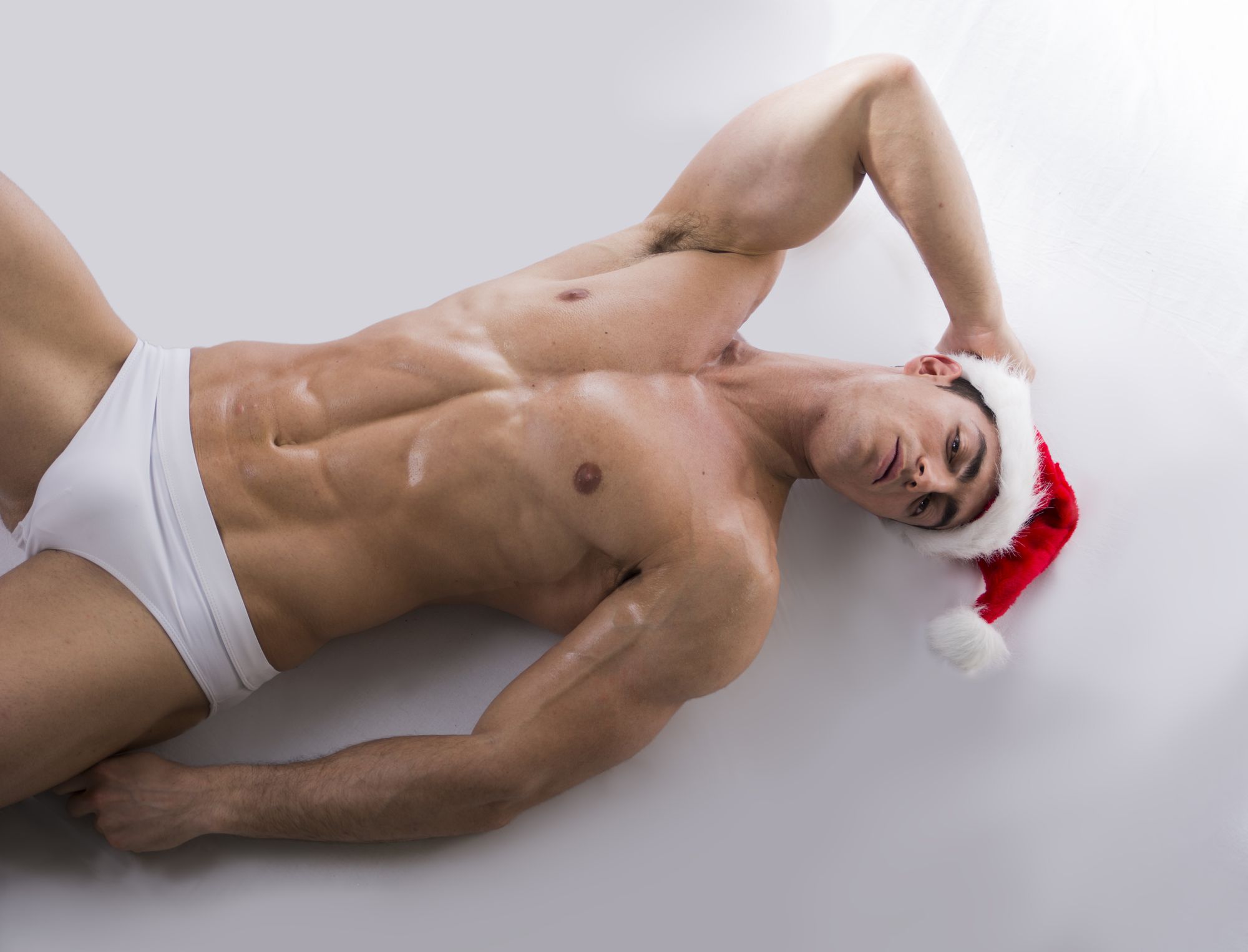 If you're trying to stay focused on your health and fitness, then the festive season is always a tricky time. But, add in the stress-eating caused by a global pandemic, and this year's festive season looks set to be another incredibly exhausting emotional roller-coaster.
For those of us who are easily tempted by a mince pie, Christmas can be a bit of a convenient excuse. Pretty much from 1 December onwards, you can excuse any dietary indiscretion or missed workout with the catch-all absolution of "Well, it is Christmas!"
The trouble is that if you write off the entire month of December as a seasonal blow-out, you're making it exponentially harder for yourself to rebalance the books and meet your fitness goals in the other 11 months of the year.
However seriously you're taking your fitness journey, the two main levers that you're working with are diet and exercise. In order for your fitness regime to be sustainable, it has to be adapted to the realities of your life. There's no point being a martyr to your regime if it makes you miserable – you simply won't stick it for any extended period of time.
If you're working in an office, you'll probably have to navigate avoiding the massive box of Cadbury Celebrations that Brenda from Accounts keeps tempting you with. If you're working from home, it's possibly more of an existential debate about how much Baileys to put in your coffee in order to make it through the day.
There's no easy answers, but here's a few suggestions to help you navigate through the coming weeks.
If you're going to treat yourself, go for the good stuff. An eggnog latte sounds festive, but they're not good for you and in reality are pretty gross. Buy yourself some really good quality chocolate. Stash a bottle of single malt somewhere. Go for quality, not quantity.
Recycle gifts to avoid eating them. Depending on your job, often – at this time of year – suppliers or business contacts will send you gifts such as bottles of wine, champagne, chocolates, cheese. Accept them graciously and then pass them on to members of your family, your assistant, or other colleagues at work. Be honest about it – explain where they've come from and why you're passing them on. If you keep them, you'll eat them.
Social occasions during the Christmas period can be a bit of a minefield. Obviously, Covid is continuing to make our social lives fairly uncertain. But if you're going into a social setting, try and set yourself some limits – without being too much of a scrooge about it.
Keep working out. Hopefully, your gym is still open, otherwise you might have to try braving the northern hemisphere winter for a workout in the park. You may be lacking in motivation, and you may be tired, but the more you can keep some semblance of your normal regime going, the easier it's going to be to get back into the swing seriously when January comes around.
Don't rely on New Year's Resolutions. Resolutions are a bit of a trap –  they kind of assume that the last year has been a bit of a waste of time. If you're not clear on what your goals are, sit down in a quiet place and write them down. Getting to New Year's Eve, loading up on a few glasses of champagne, and then announcing your ambitions loudly to the world – whether it's climbing Everest, launching your career on Broadway, finding your soul-mate, or whatever – is a bit ludicrous and setting yourself up for failure. Make it your resolution to continue to work towards the goals that you're already working hard on.
Sexed-up Santa
Obviously, everyone's health and fitness journey is different, and some of really like leaning into our sexy Santa era.
Does a sexed-up Santa get your attention?
Is Santa the ultimate muscle-daddy?
Artist and illustrator Adam Graphite has always had a thing for big, muscular guys. We've been fans of his work for a while now, but what's really grabbed our attention is how his re-imagining of Santa has given us a whole new appreciation of jolly men with big sacks.
We caught up with Adam to swap Santa fantasies.
You've said that it's primarily the hair and the beards that inspire you to draw erotic muscle-daddy fantasies. From that perspective, is Santa the ultimate hairy muscle-daddy?
Santa was certainly my first bear crush. Yukon Cornelius too. Big white or red beards are still my thing.
You've written that in your work, bellies and small cocks are just as popular as abs and hung cocks. When you're imagining Santa as a hairy muscle-daddy, what sort of physique do you see?
I do enjoy them all. If I have to pick, I'd always go with a classic belly Santa but I definitely enjoy drawing the hot muscle Santas as well. I'm not going to be picky – as long as the white beard stays.
Cable from the X-Men comics has long been one of your favourite characters to draw. Were you happy with the way that the character was portrayed in the recent Deadpool film?
Josh Brolin was kind of out there in my choices, but I do think he did an excellent job. My only two wishes would have been to digitally make him taller – kind of the opposite of the Lord of the Rings Hobbit effect – and also to give him a bit more personality. I prefer my gruff daddies with a heart.
In your fantasies, who would you draw Cable getting it on with?
Almost always Wolverine – I love the height difference! Colossus, Hercules, Beast, or Bishop would be good Marvel fuck-buddies for Cable. DC's men aren't all that sexy for me, although maybe a Jason Momoa Aquaman, or Commissioner Gordon.
Beyond the world of comics and science fiction, where do you draw your inspiration from?
I'm a painter in my real life, so I spend a lot of time drawing and painting nudes. I teach that as well. Unfortunately, they're almost never a type that's attractive to me, but occasionally one shows up that finds his way into my comics. There are always guys that catch my eye out on the street, at the gym, at the grocery store. Real life inspiration almost always comes with an interesting job or hobby or uniform that gets my mind working.
When you're drawing a muscle-daddy, which part of the body is the most difficult to get right?
Their butts – they're just never quite right!
Follow Adam Graphite on Twitter