Class Comics are getting into the spirit of the season with Halloween Hauntings
Are you ready for some tricks and some treats?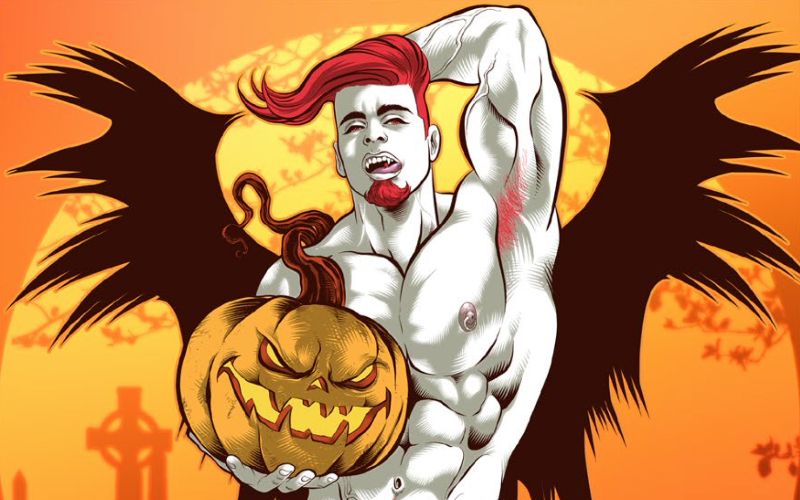 If you want to sex up your spook this Halloween then you'll probably want to get your hands on Halloween Hauntings #2 from Class Comics.
The team at Class Comics have a tradition of leaning hard into the erotic thrill of Halloween, and Halloween Hauntings #2 serves up a super-sexy compilation of six stories.
The centrepiece of this collection is The Ideal Man. Written by Patrick Fillion and illustrated by Alexander, this is a story that features the characters Space Cadet and Naked Justice. Our sexy heroes are getting ready for a night of Halloween fun when duty unexpectedly calls. However, nothing quite goes to plan as they're confronted with a gruesome crime to solve.
Also included in this collection is the complete issue of A Very Sunny Halloween from Sunny Victor.
Plus, you'll be able to get your teeth into Felix the Vampire Slayer, Pricked by Prickles, The Deep Ones, and Out of the Wild – stories that showcase the artwork of David Cantero, PPMAQ, Tom Cray, Michael Broderick, Bryce Peters, and Hernan Cabrera.
Halloween Hauntings #2 brings together two of our favourite things – erotic comics and spooky thrills.
It's a delicious treat – from the arousing beginning to the creamy end.
Get your hands on Halloween Hauntings #2