Class Comics delivers the end-game for Porky!
Superhero erotica to fuel your fantasies.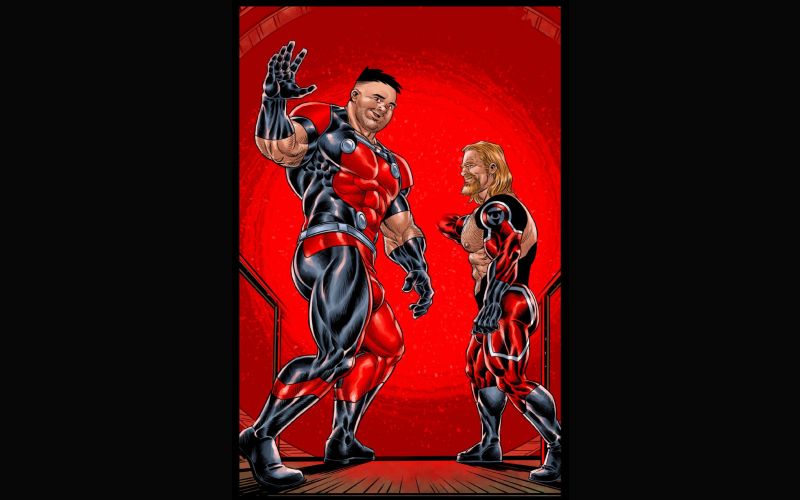 Written and illustrated by Logan, this is Issue #5 in the adventures of Porky, and it's possible the end of the story for this superhero.
This final instalment in the series dives straight into the action, so it's worth taking a moment to look back at the previous issues in this story so that you're up to speed and ready to go.
Issue #5 picks up the story where we left the action at the end of Issue #4. The Crimson Guild are locked in battle with The Controller, and things aren't going well.
In an unexpected twist, The Red Mist takes Benjamin into another dimension, helping him to unlock the power within him and enabling him to embrace his identity as Porky.
Meanwhile, Uncle Mark and the Sheriff are preoccupied – initially with each other but then their party is crashed by an unwelcome intruder.
In a fitting end-game finale, Porky steps up and leads The Crimson Guild to victory.
This is outstanding work from Logan, and it's a great opportunity to revisit all of the back-issues in the Porky series. This is top-quality comic book superhero erotica at its finest.
Get your hands on Porky #5 from Class Comics