Class Comics takes us to college with The Initiation - we are ready to pledge!
These frat boys hit the campus hard.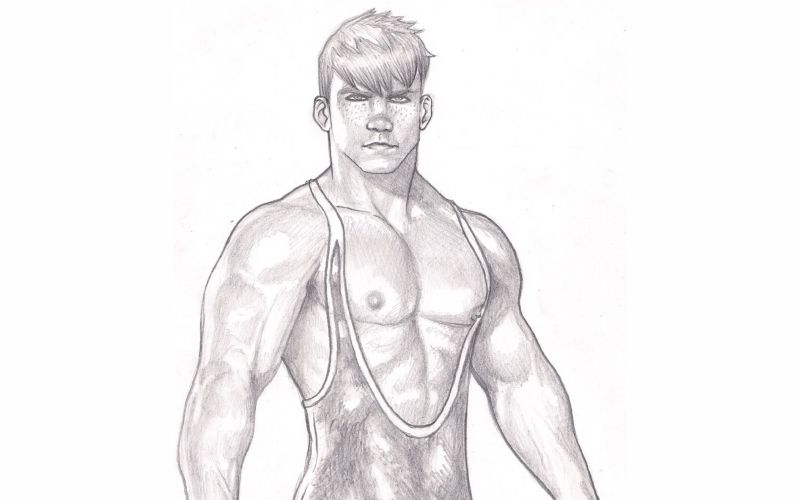 Class Comics takes us to college with The Initiation – the complete collection that chronicles the adventures of frat boys Alex and Dylan and the Zeta Mega Phallus fraternity.
This is a 104-page collection that includes The Initiation – issues #1 to #3, written by Robert Fraser and illustrated by Joseph Hawk, as well as Sons of the Night #1, illustrated by David Cantero, and also The Match, a short story illustrated by Patrick Fillion, drawing as Bryce Peters.
What happens in The Initiation?
It all starts out when Alex meets his roommate Dylan during his first day at college. From that moment onwards, the two are practically inseparable as they navigate the challenges, and raunchy initiations that being part of a fraternity throws at them.
The two lads are accepted into the fraternity and they become very, very close with all their fellow members. Over the years they climb higher in the ranks and end up being the ones who must come up with new challenges to torment the pledges.
However, it's not all fun and games and certain events transpire which threaten the future of Zeta Mega Phallus. Will Alex, Dylan and the rest of the fraternity leaders be able to save their beloved institution?
Is The Initiation an erotic comic worth reading?
Absolutely.
If you're into erotic comics, this pushes all the right buttons. High-quality art-work, an engaging narrative, and explicit sexed-up man-on-man action.
Get your hands on the full collection of The Initiation