Conor Naab turns up the heat
Slap on some sunscreen and hit the beach with this ginger god.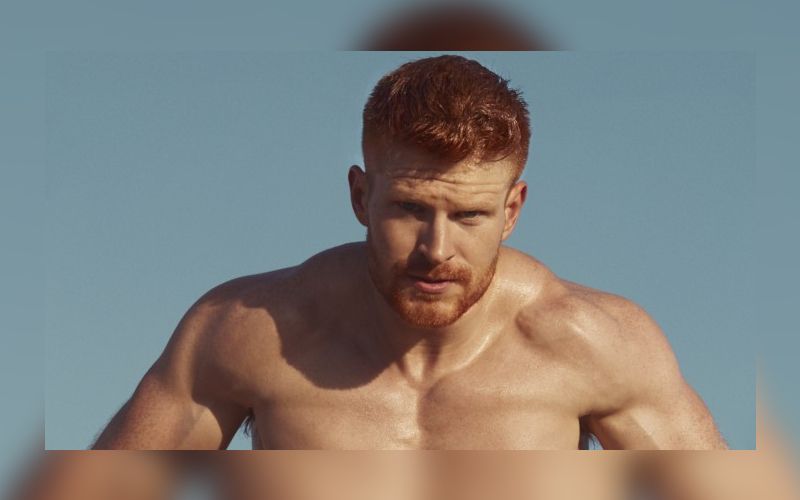 We caught up with model and dog-lover Conor Naab to talk about how to survive the summer sun as a ginger.
He was recently featured in the Red Hot photo project that celebrate all things ginger.
What made you want to be part of the Red Hot project?
Honestly, my dream is to become an actor, so the idea of being on a calendar and getting my face out there sounded like a great opportunity. I also loved the idea of the proceeds going towards a great cause.
Does being a red-head help you to stand out in a crowd?
Absolutely! I like to think it's my muscles, but it's my red hair that attracts the eyes. Especially babies, they always stare – so rude.
Ever been picked on or made fun of because of your red hair?
To no one's surprise, yes. I was the only red-head in my grade school class and was picked on every day for it. The red hair and freckles were like a fire to the bully's moths. I don't know how 'kick a ginger day' became a thing, but I'd be pretty cool if we discontinued that holiday.
The Red Hot project supports the work of Athlete Ally – why do you feel that it's important to have LGBTQ athletes as role models?
I believe that it's essential. The future LGBTQ youths should know that their sexual preference doesn't hinder their ability to become successful athletes. I'm a massive supporter of the LGBTQ community, and believe that those who are from this community should feel comfortable speaking out without fear of being judged.
What was the shoot like with the Red Hot team? It looks like it was a sunny day – did you have plenty of sun-block?
This was my first photo shoot, so I had no idea what to expect. Luckily my photographers were the most welcoming and positive of people. They made stripping and posing seem as normal as getting a cup of coffee. The experience was an absolute blast, and I was blessed to be a part of it.
We didn't put much sunscreen on, but I was lathered in some type of oil. I was glistening.
What do you want people to feel when they look at your photos?
I want people to feel drawn to my red-haired kin and not be ashamed for feeling attracted to us – it's only natural. Also, if they felt the sudden urge to hit the gym, that would be cool too.