Contribute to queer history with the LGBTQIA+ Archive of Brussels
Recording our past to help build a better future.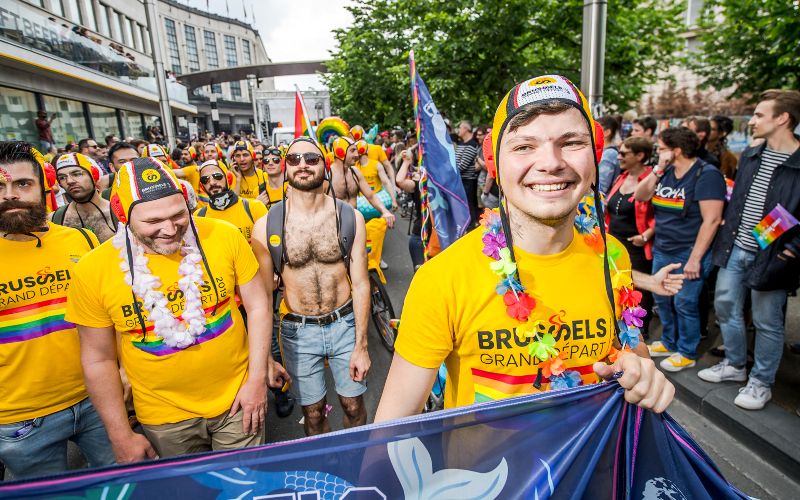 The LGBTQIA+ community in Brussels has got together to create an archive of the city's queer history – the LGBTQIA+ Archive of Brussels.
"I'm part of an LGBTQIA+ network here in Brussels – each month, we arrange a cultural visit to a museum or an exhibition…" explains Olivier Arendt, one of the key people behind the project. "One of the things that we noticed was that the museums and galleries that we were visiting didn't have any sort of inclusion programme that helped to engage with the LGBTQIA+ community. One of the things that we identified was the need for an archive of our LGBTQIA+ history."
The project is kicking off with a collection weekend on 9-10 October.
"This is the beginning…" confirms Arendt. "It's an opportunity for us to encourage people to submit items to the collection and also for us to start letting people know that the archive exists. We'll be at Rainbow House on rue du Marché au Charbon on both the 9th and 10th of October and people can bring along anything that they think might be of interest."
I asked Arendt how we can tell if an item is of historical significance – it might be something that is important to me personally, but how do I know if it's worthy of being submitted to the archive?
"There's no right or wrong answer to that question…" replied Arendt. "We'll create the collection and then students and academics will be able to study and look at the significance of different aspects of the archive. If it's important to you then it's likely to be important to our community. Even if you think it's something small, bring it along and be part of making this happen."
"In 2023, we'll be celebrating the 70th anniversary of the beginning of the modern queer movement in Belgium…" adds Arendt. "We have a lot of history, we have a lot to be proud of as a community. It's important that we are able to share that with each other and those that follow in our footsteps."
Find out more about the LGBTQIA+ archives of Brussels