Cop Secret brings the Hollywood blockbuster to Iceland - and makes it gay
You'll probably want to add this to your watch-list.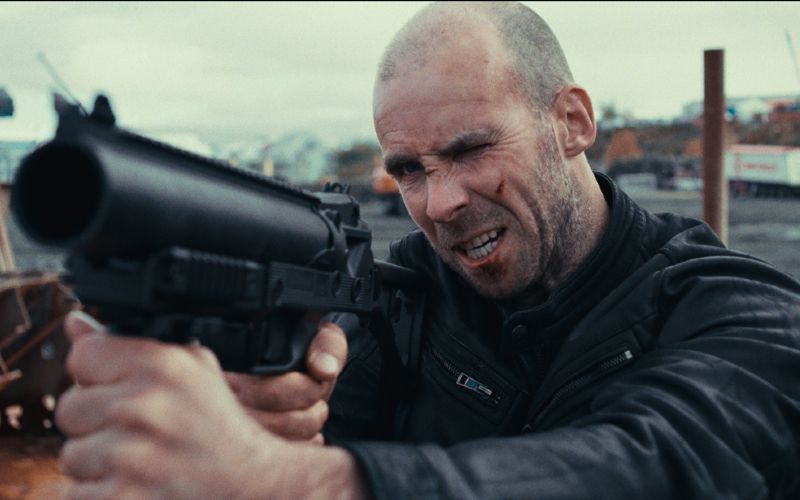 Premiering at the London Film Festival, Cop Secret gives us all the classic tropes of Hollywood cop movies – but it's set in Reykjavik, and the heroes are gay men.
It's not the kind of film that you'd normally associate with Iceland. This is an action blockbuster that embraces every cliché – there's car chases, lots of shooting, corny one-liners, and implausible plot-lines.
You wouldn't really call it a comedy, but it's silly, and it's a lot of fun to watch.
Written and directed by Hannes Þór Halldórsson, the film gives us the story of Bussi – a tough super-cop, in denial about his sexuality. Bussi falls in love with his new partner while investigating a string of bank robberies where nothing seems to have been stolen.
The cast includes Auðunn Blöndal, Egill Einarsson, Steinunn Ólína Þorsteinsdóttir, and Björn Hlynur Haraldsson.
As well as being a filmmaker, Hannes Þór Halldórsson is also a professional footballer – he is one of Iceland's most capped international players, having represented his country 77 times.
"The idea is to make an action-comedy that is not afraid of mimicking Hollywood action clichés, a film that has never been done before in Iceland…" explained Halldórsson, speaking about the film. "We will have gunfights, one-liner phrases and exaggerated fights. We regularly see all these things in big action films, but Icelandic conditions do not offer in reality, but in a comedy, we are allowed to do those things. I am convinced that Cop Secret will be a movie that will be cool, original, exciting and explosive. Our main character, Bussi goes from being a cool dude who suppresses his sexuality because of his own prejudice, facing who he really is, to coming out and thus find happiness as a changed man."
Worth watching.