Counting down to Eurovision 2021
Fingers crossed that the song competition will return in full force.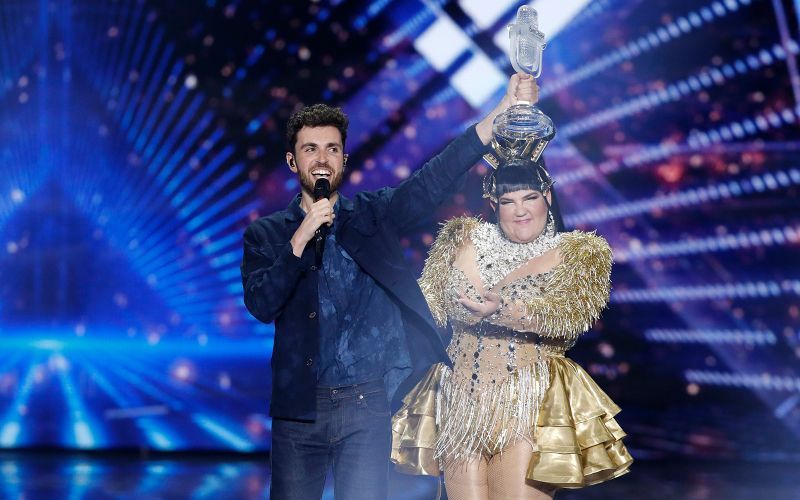 Like most major events in 2020, it wasn't possible to hold the Eurovision concert in the traditional format, so organisers took it online for a virtual celebration of the songs and the iconic moments from throughout the history of the competition.
It definitely wasn't the worst thing we watched during lock-down, but it's fair to say that we're looking forward to getting back to the full Eurovision experience this year.
There's obviously still a lot of uncertainty and unknowns about what lies ahead, but we've got our fingers crossed that Eurovision will be back in full force.
What's happening with Eurovision in 2021?
What we know so far is that Rotterdam remains the host city for the next Eurovision – much of the preparation that was put in place for the 2020 event will be carried over.
Organisers are currently working on four different scenarios on how they event could be delivered. A decision on which scenario they are going to go with is expected to be made in the coming weeks.
In their latest update, organisers have indicated that Scenario B is what they're hopeful of being able to go with, but it's still too early to make a decision.
Scenario A: A normal Eurovision Song Contest
A 'normal' event involves nine shows (including dress rehearsals) with big crowds and lots of interaction and events.
Organisers have indicated that this scenario relies on the roll-out of a possible vaccine or a very high level of certainty around testing.
Scenario B: Socially distant Eurovision Song Contest – at 1.5 meters
In this scenario, everyone present at the Eurovision Song Contest in Rotterdam would need to practice social distancing and remain 1.5 meters from each other at all times.
This would limit the potential size of the audience at the shows.
Scenario C: A Eurovision Song Contest with travel restrictions
This is similar to Option B, but builds in the flexibility that if a delegation is unable to travel to Rotterdam, then they would still be able to participate in the event through a live performance in their own country.
Scenario D: Eurovision Song Contest in lockdown
If the Netherlands goes into lock-down, then the event would become a virtual event and each delegation would perform from their own country.
Where is Eurovision 2021?
The 2020 event was planned to take place at the Ahoy Arena in Rotterdam in the Netherlands. Organisers have confirmed that this will again be the venue for the 2021 event.
When is Eurovision 2021?
Dates have now been confirmed.
Semi-Final 1: 18 May 2021
Semi Final 2: 20 May 2021
Grand Final: 22 May 2021
Who will we see at Eurovision 2021?
41 countries were confirmed to take part in Eurovision 2020. Australia was due to be back again, and Bulgaria and Ukraine had both confirmed their return to the competition. Hungary decided not to take part in the 2020 event.
The line-up for 2021 is already starting to shape up, with a number or the performers who had been selected for 2020 already confirmed for the 2021 event. See the full list here.