Cub Sport is ready to Be Your Man
Our Aussie music obsession continues to impress.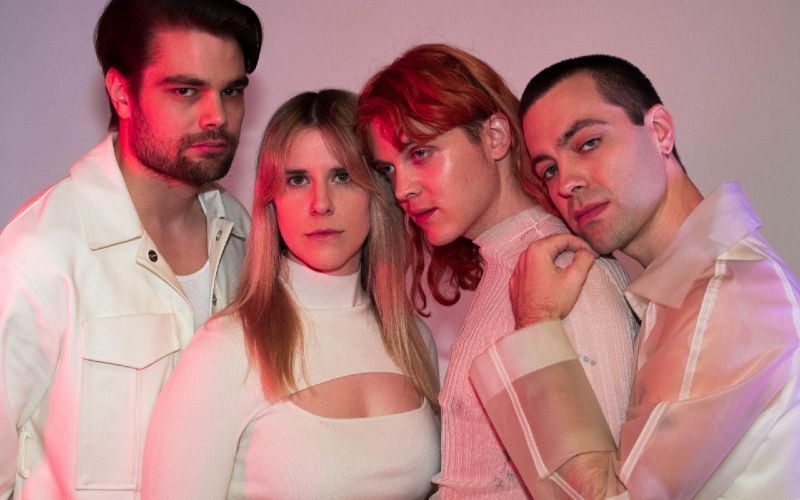 We've got new music from Cub Sport – their latest single is Be Your Man.
This single is from the band's latest album Like Nirvana.
Like Nirvana is the fourth studio album from Cub Sport.
"It sounds a little cliched, but this album has helped me find and love myself more deeply…" explains Tim Nelson. "I listen to this album and I can see, hear, feel 'me.' It's the gentle and powerful energy of the introvert empath who, for some reason, is drawn to the light, even though they're scared of it sometimes and feel more at home in the shadows."
"Like Nirvana is an embracing of the journey, rather than a need to see and understand the destination…" continues Nelson. "It's about learning my own worth outside of other peoples' perception of me. I wanted to strip all of that away and form my own self not built by others. I think this album is so uplifting because it doesn't shy away from the shadows, it embraces both the light and dark with warmth and I hope it sets other people free in ways that it's done for me."
I Feel Like I Am Changin'
Drive
"Recognising the magic of life while it's happening is something really special and that's what Drive is to me; capturing that feeling…" explains Tim Nelson. "It's a love song saying – You're a dream and I still can't believe you give a damn about me."
Confessions
Directed by Jennifer Embelton, the accompanying music video is dark, moody, and intimate.
Who are Cub Sport?
Cub Sport are a four-piece from Brisbane, consisting of husbands Tim Nelson and Sam Netterfield, together with Zoe Davis and Dan Puusaari.
Is Tim Nelson non-binary?
Writing on social media recently, Tim Nelson has discussed how he feels restricted by binary gender labels and wants to embrace the freedom that can come by rejecting other people's definitions.
Nelson wrote that his path isn't to find new labels, but to remove labels.
He's happy with the pronouns He/Him and also They/Them, but ultimately he's unapologetic about being  himself. That's pretty powerful.
The Harry Styles cover
Just when we thought we couldn't love Cub Sport any more, they've just gone and covered a bit of Harry Styles. Genius!
I Never Cried So Much In My Whole Life
This track is a collaboration with Darren Hayes, who rose to fame as part of Savage Garden.
"I Never Cried So Much In My Whole Life is a song about happy crying…" explains Tim Nelson. "I was filled with so much gratitude and happiness and pride for how far we'd come."
"I hope this song can bring hope and light to anyone who's going through it right now…" continues Nelson. "I spent so many years of my life feeling like I'd always have to hide, letting the horrible things people would say push me further and further from being my authentic self. I know how it feels to want to be somebody other than yourself but this song is proof that you can make it to the other side. You are who you are for a reason and you're deserving of love and happiness. Hang in there, I promise you it gets better."
Party Pill
Party Pill is about falling in love in secret. An expansion of the story told in their 2016 single Come On Mess Me Up, the track dives deeper into how Tim was feeling at the time of writing that song, and falling in love even though he wouldn't admit it.
"Sam and I first fell in love when we were 17 but I was super scared of what would happen if I came out and decided it'd be better for us to just be friends…" explains Tim Nelson. "This part of our story had been weighing on my heart for a long time and I'd held onto a lot of shame and embarrassment, but I realised last year that I needed to let go. So, I finally turned the pain of those years into something beautiful and it feels like I'm setting myself free."
When The Party's Over
Appearing on Australian radio station Triple J's Like A Version series, Cub Sport performed a cover of Billie Eilish's When The Party's Over,
Performing live
Cub Sport's live shows are spectacular and definitely worth making the effort to see.