Dan Levy collects a Golden Globe for Schitt's Creek
The much-loved series has clearly ended on a high.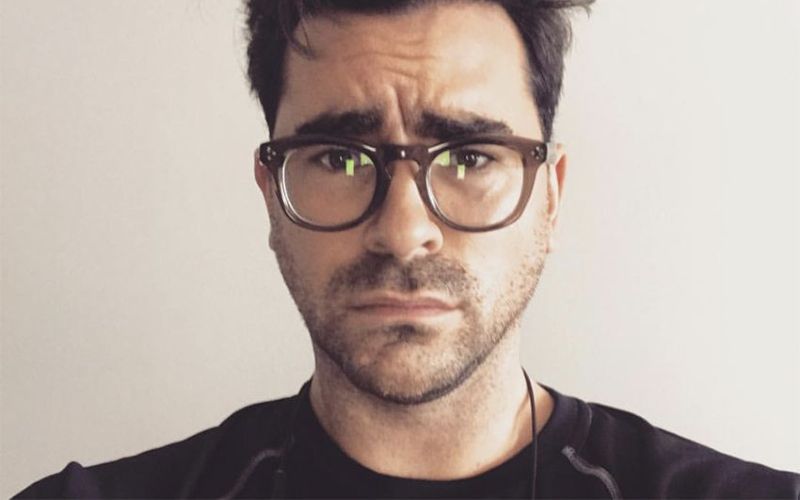 Schitt's Creek may have signed off for its final season, but the awards keep coming – now adding the Golden Globe for Best Comedy Series to the trophy cabinet.
The award was collected by co-creator and star of the series, Dan Levy. Catherine O'Hara also collected Best Actress in a TV Series Musical or Comedy for her iconic portrayal of Moira Rose.
In his acceptance speech, Levy noted that most of the cast and crew were watching from home in Canada but thanked them all the same: "The incredible work you all did over these past six seasons has taken us to places we never thought possible and we are so grateful to all of you for it."
Levy also highlighted a lack of diversity reflected by the Golden Globes.
"This acknowledgement is a lovely vote of confidence in the messages Schitt's Creek has come to stand for: the idea that inclusion can bring about growth and love to a community…" said Levy. "In the spirit of inclusion, I hope this time next year this ceremony reflects the true breadth and diversity of film and television being made today because there is so much more to be celebrated."
The Hollywood Foreign Press – the organisation that organises the Golden Globes – has no Black members voting on its awards.
What next for Dan Levy?
After the awards success of Schitt's Creek, and an appearance in Happiest Season, the good news is that we can expect a lot more to come from the creative powerhouse that is Dan Levy.
Dan has signed a big deal with ABC Studios, working on a range of projects. Is it too much to hope for a Moira Rose spin-off?
Who is Dan Levy?
Born in 1983 in Toronto, Dan Levy is the son of actor Eugene Levy and screenwriter Deborah Levy.
He got his start on Canadian television, but it's Schitt's Creek – the show he co-created with his father Eugene, and in which they both star – that has seen him hit the big time.
Schitt's Creek
Beginning as a television pilot in 2013, Schitt's Creek is a sitcom created by Dan and Eugene Levy.
Schitt's Creek revolves around rich video-store magnate Johnny Rose – he and his family suddenly find themselves broke and are forced to leave their pampered lives to regroup in Schitt's Creek.
Starring in the show – alongside Dan and Eugene – is Dan's sister Sary Levy, along with Catherine O'Hara, Annie Murphy, and Chris Elliott.
The sixth and final series of Schitt's Creek has now been completed.
Personal life
Levy has spoken publicly about his sexuality and identifies as part of the LGBTQ community.
Emmy success for Schitt's Creek
Talk about finishing on a high, with its popularity peaking in its sixth and final series, the comedy series created by Dan Levy and his father Eugene Levy scooped the Emmys with 9 wins.
Schitt's Creek won the best comedy series prize, with the four leads all picking up the acting prizes in their categories. Eugene Levy won Best Comedy Actor, Dan Levy won Best Supporting Comedy Actor, Catherine O'Hara won Best Comedy Actress, and Annie Murphy won Best Supporting Comedy Actress.
The show follows the wealthy Rose family, who are forced to move to a motel in a small town after losing their fortune.
"Our show, at its core, is about the transformational effects of love and acceptance, and that is something we need more of now than we've ever needed before…" said Dan Levy as he accepted the prize for best comedy series.
Paying tribute to his son, Eugene Levy added: "I want to thank this young man who took our fish-out-of-water story and transformed it into a story of inclusivity, a castigation of homophobia, and a declaration of the power of love, so thank you Daniel."
"I corrected my own bad habits when it comes to dating through David.." said Dan Levy, speaking to Vanity Fair earlier in the year. "Watching him flourish and find someone who really honours and respects him for who he is was a strange and lovely life lesson for myself. It was a very therapeutic experience. In the process I feel like I have grown so substantially as a person. In playing someone who is so unabashedly themselves and so confident in themselves. Even though he is vulnerable and flawed, he does not hold back from expressing what he wants and what he needs. That has been a really fun experience, to embody that and to feel what that feels like."