Dario delivers music to help you escape
"It's okay to cry and be a little bit of a mess."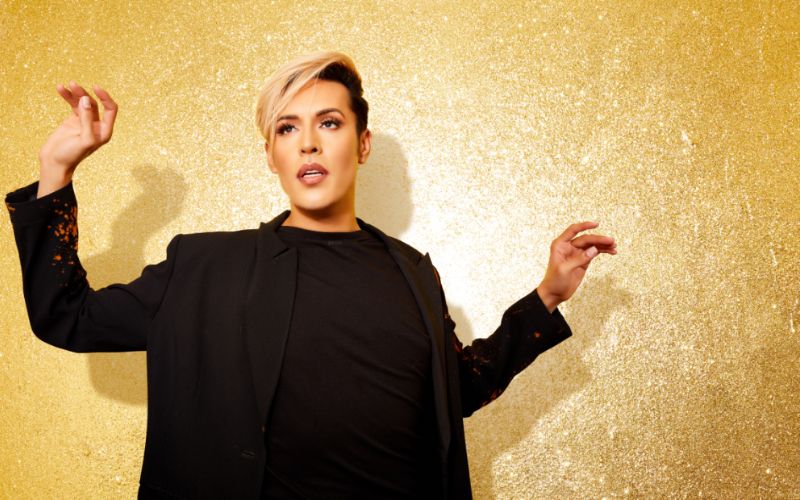 Glam rocker Dario has released a new album – Ascension. Its title refers to Dario stripping himself of all doubt and fear to become the best version of himself.
I caught up with Dario for a behind-the-scenes look at his music.
How would you describe the music you've released with this album, Ascension?
It's an eclectic collection of styles that represent the last year of my life. The album has a rock song, an EDM song, of course Pop and R&B songs, and a little bit of some cultural styles and rhythms. I wanted to include a little something for everyone.
How has your music evolved over the years?
When I first started, I was much more shy and I held back a lot. Now, with experience and proper training, I use my diaphragm more than I used to, and I can feel the strength and power in my voice.
You're drawing on personal experiences for your inspiration for this album. Has the creative process been a form of therapy?
Absolutely! I went through a break-up while recording this album and I never got to say my piece. It was very one-sided. For weeks, I felt cheated, like – "you got to say what you wanted, then you blocked me from responding" – so I wrote a song about it, and that way I was able to release it and say my part. Not to mention how amazing is it going to be when he hears it!
You've said that you want your music to inspire people to action – what action do you want people to take?
To be themselves to the fullest and never let anyone get in the way of who they are and what they want to be! We spend too much time being afraid of so many things that it holds us back. Be confident, be mad, be sad, be happy – it's okay to cry and be a little bit of a mess as long as you use it to to make you a better version of yourself.
Who are some of your musical heroes or inspirations?
I'm a huge fan of real vocalists! I get so excited when artists sing their butts off. In today's music, I love Christina Aguilera, Jessie J, and Beyonce, I also admire and respect Michael Jackson, Smokey Robinson and Patti Labelle. I hope to have even a quarter of their success in my career.
What do you hope that people feel when they're listening to your album, Ascension?
Honestly, I just want them to enjoy it! I don't really take myself to seriously, I try to make music that allows you to escape, even if it's just for a moment. I want people to take these songs and make them theirs. I love when a fan says to me – "I knew you wrote that song for me the moment I heard it" and they aren't lying. When I write music, I write it for everyone. We're all connected, and I use music to make that connection stronger.
Main image – photo: Armando Sanchez