David McGillivray is bringing The Wrong People to our screens
Robin Maugham's 1967 novel was controversial because of its gay characters.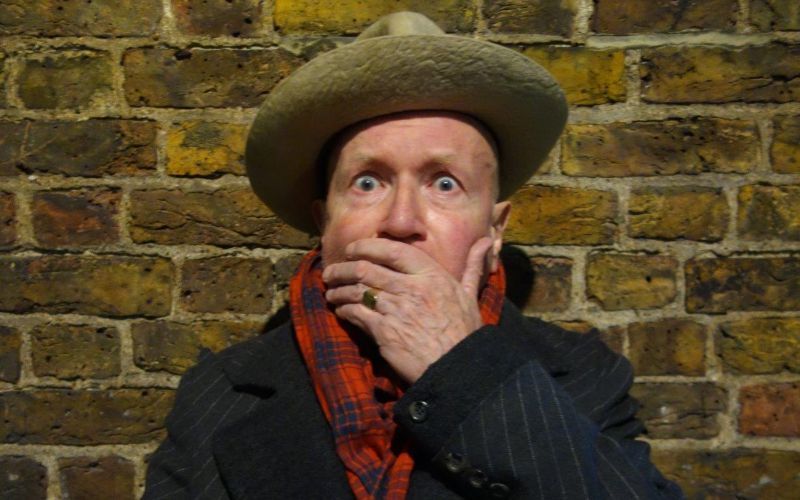 David McGillivray is adapting The Wrong People into a feature film. The Wrong People is a 1967 novel by Robin Maugham.
Set against the backdrop of 1960s Tangier, the thriller tells the story of Arnold Turner, a repressed English schoolmaster on holiday in Morocco, where he meets Ewing Baird, a wealthy American expat with a dark secret. As Turner becomes more involved with Ewing he realises he has been lured into a dangerous trap.
Maugham's first explicitly gay-themed novel was critically praised but also garnered controversy. Homosexuality was still illegal in Britain for most of the 1960s.
The book was once optioned for a film version by Hollywood star Sal Mineo, but the production never got off the ground.
"Maugham created a moral dilemma in 1967…" explains McGillivray. "He handled it brilliantly, but the subject was so taboo that a film was out of the question. Now, because we're so aware of what's been covered up for years, I want to remind audiences of what this great writer said so long ago. And in addition to the issues raised, The Wrong People is also a superb suspense thriller."
The Confessions Of David McGillivray
David McGillivray's autobiography – Little Did You Know – takes us through the cocaine-lined world of London's media industry, the tragedy of the AIDS epidemic and the sinful celluloid backstreets of Soho.
We spoke with David ahead of the book's release.
What reaction are you hoping for from readers of your autobiography?
I hope that it's the most shocking thing they've ever read.
Essentially, it's a book about the way we were living our lives – twenty years ago – at the turn of the century. I thought there was something going on other than the ridiculous superstitious fears about the end of a thousand years, and the way everyone was celebrating madly particularly under a dome in Greenwich. I thought that there was more to it than that.
I sensed a great change in society that people weren't writing about. That's the essence of the book, but then as I was writing about that I thought – oh well, I'll write about my entire career from birth. I've had a rich, full life – okay, no one has heard of me, but I've rather pompously imagined that someone might be quite interested in what I've been doing for the past 71 years.
You've published a book before. But do you feel different now you're writing about your own life?
Yes, because I've been so incredibly rude about everyone – I think that's going to be a major issue. I never really wanted to be nice, I think 'nice' has all the wrong connotations, it means in fact boring.
I've never particularly wanted to be liked but, obviously, I'd be upset if friends decided that I'd gone too far and they didn't want to be my friend anymore.
Has it been difficult to get a publisher willing to promote such an explicitly queer book with a lot of sex and drug references?
Yes, it's been an enormous battle. It's been through so many publishers I can't tell you – it's been extremely difficult.
People were very tense about the amount of detail I go into – particularly in regards to gay sex and drug-taking – and there was a hell of a lot of rewrites, an enormous amount of lawyers went through it, and it went from one publisher to another until basically I was fed up with it and I put it on a shelf. I thought that people aren't ready for this and I'll just leave it. But then, along came FAB Press and we started again.
Harvey, the guy in charge, decided he was going to take a gamble with it. Maybe it's just a case of now the time is right – maybe 20 years ago the time wasn't. Personally, I think that the time is right to reveal a lot about life, the kind of life that wasn't being written about from about 1997 onward.
Have you had to cut any parts of the book out?
Publishers and their lawyers were very nervous about the book. Yes, I've had to make a lot of cuts – almost up until the day of publication. This is really the only version that could be published.
There's still a lot of adventure here. A lot of parties. I don't think people will be disappointed when they read about them.
Has having to be honest about your past left you feeling vulnerable?
This is my version of the truth. It's the truth from my viewpoint. I wanted to be as honest as possible because otherwise, I think there's absolutely no point in going through this rigmarole. This is supposed to be an accurate reflection of me and my times.