Distancing - a new series from Leon Lopez
A queer story for our new-normal.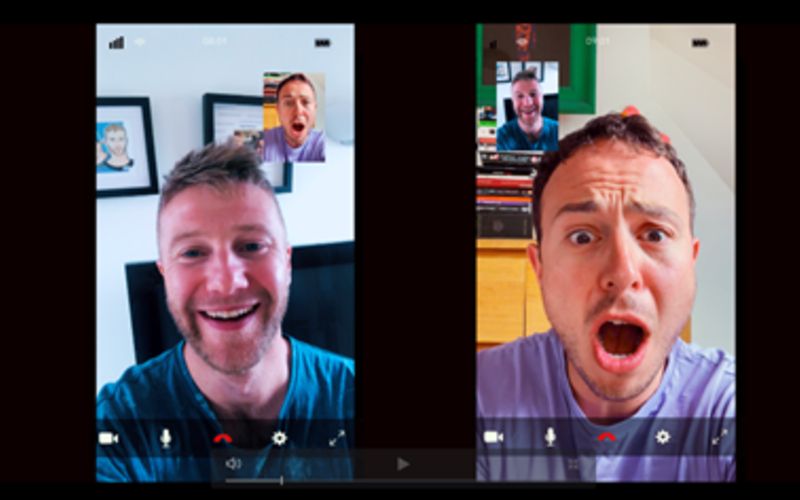 Sustaining relationships and creating interactive dramas during the Covid-19 pandemic has offered a double challenge for filmmakers, actors, and writers. Distancing is a comedy drama web series written by James McDermott.
The six-part series is directed by Leon Lopez. The series stars Kane Surry and Elliot Hadley.
Distancing follows Adam (Surry), who is working on a supermarket fish counter in London during lock-down, and his boyfriend Jake (Hadley) who is stuck in Italy. Before lock-down, Jake flew out to Rome to visit his best friend and ex boyfriend Tom. During Jake's visit, flights back from Italy were suspended due to the Covid-19 pandemic and, much to Adam's annoyance, Jake is now stranded in Italy with his ex.
"It's been inspiring to see what we can create under strict conditions and it's shown that being creative can bring people together even when forced to keep apart…" says Lopez. "Plus, we've made friends in a time when the world makes us feel like it's wrong to connect with others. We hope people enjoy watching it as much as we have enjoyed creating it".
Filmed on smart phones and set on video messaging apps, each episode of Distancing captures Adam and Jake's video chats with each other. The series explores how events caused by the pandemic affects their relationship.
The team made the series to stay creative in self-isolation and to explore how the pandemic is affecting peoples relationships with themselves and their loved ones.
The episodes for the series were written in self-isolation by McDermott then sent to the team. Lopez directed the episodes on Zoom with actors Surry and Hadley. Surry and Hadley filmed the episodes on their smart phones before sending footage to Lopez to edit.
The series will be available on the YouTube channel of Brown Boy Productions