Does it matter that gay bars are closing?
Dive into the podcast about Lost Spaces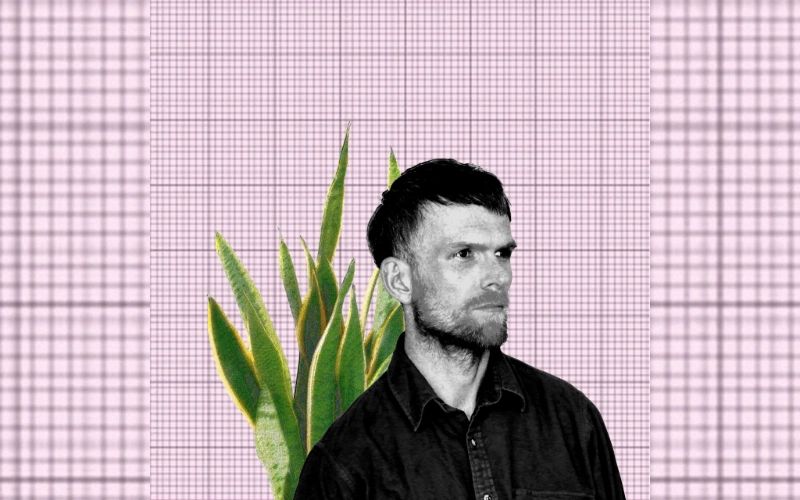 Lost Spaces is a podcast that explores queer experiences as told through now-closed bars and clubs. Each episode, singer/songwriter K Anderson interviews a different member of the community to find out about a venue from their past, the memories they created there and the people that they used to know.
I caught up with K Anderson for a behind-the-scenes look at Lost Spaces.
Can you remember your first experience of queer nightlife?
I grew up in Adelaide, Australia, where there was only one queer nightclub, the punn-ily named Mars Bar. I can't quite remember my first time there, but I do remember all the feelings in the lead up to going. The rumours from classmates about what kind of place it was and what went on there, the fear that someone, somehow might see me going in, and the excited anticipation of meeting people who were maybe like me.
Of course, reality never lives up to your imagination! I ended up convincing my best friend Cathy to go with me, and so two plucky 17 year olds somehow snuck in to this club and then alienated everybody else with our clique-y teenage
best-friend-ways. I remember feeling so liberated whilst there, but also so intimidated by all of these gay men who appeared to know who they were and what they were doing. It wasn't until much later that I realised that nobody has a clue what they're doing!
Does it matter that there aren't as many gay bars as there used to be? Isn't that an indication that we've made progress towards equality?
This is something that I don't quite have the answer to, and the podcast is not trying to say that it's a good or a bad thing necessarily – it's just an interesting current phenomenon. And, it's probably not just queer venues that this is happening to – society, on the whole, is drinking less alcohol and staying in more, so we could see the entire nightlife industry change over the next decade.
Lost Spaces is more about exploring what this means on an individual level, and there's nothing quite as powerful as nostalgia for a place and time that no longer exists to get someone to think about who they were at that point, and how what they did and saw shaped them as a person.
Also, I think there's also something in acknowledging that we don't know what we've got until it's gone. Sure, in the UK there have been huge strides towards equality, but we're also now seeing a rise in the far right, and it's possible the climate could change again.
What do you cover in the podcast?
Whilst the focus of each episode is on a particular venue, the conversation is really about who the person I'm talking to was at that point in time, so we find out about their past, what their journey was before, during, and after the period of time when they went to the bar or club, and interesting anecdotes from the time. I'm always asking who they shagged, but not everyone is forthcoming with this information!
I've always been interested in the details, so the questions I ask are to explore and understand what makes someone tick, and what, given the gift of hindsight, stands out to them as significant.
Lost Spaces is about places that no longer exist. As a songwriter I'm always knee-deep in nostalgia, so I might not be the best person to ask this, but I think that there's something special about thinking about a venue that is in your past, that's no longer a tangible space – it helps to focus the mind, and prevents any memories from mooshing together too much!
Are you just focusing on queer spaces in London?
I'm interested in places all over the world! I think that these experiences are universal, and I want to test that by speaking to as many different people, from different parts of the world and covering different points in time.
Which is currently your favourite queer space?
I am a big fan of The Glory, in Haggerston, London. What I love about what they've achieved there is a real sense of a community hub – a place to go not only for drinking, but to see a play, to hear a talk, and to feel part of something bigger. I also love how hard they work to make everyone feel welcome, regardless of their identity.
My new single, Well Groomed Boys, is set within one of those gay bars where highly coiffed, impeccably manicured men look down their noses at you as soon as you walk in the front door, and The Glory couldn't be further from this type of bar if it tried!
What do you hope that people feel when they're listening to your podcast of Lost Spaces?
One of the most important things that I've learnt whilst making this series is that my experience growing up is very similar to lots of other people's. I felt so isolated and alone when I was a teenager, and I really had no idea that there were all of these other people in the world that were going through similar things, and having the same inner turmoil. In lots of ways it's very comforting to have that understanding and share those experiences with each other.
Mostly I hope it inspires a sense of community, of shared experiences and history. I think it's incredibly important and powerful to have queer content that people can identify with, and that's one of my primary drivers for creating this series. But, on top of that, and one of the things that has resonated most for me during all of my conversations, is that, in life, the good far outweighs the bad, and no matter how disastrous you think periods of your life are it's likely that, once the pain subsides, you'll look back and remember it fondly.