Does your first love shape the rest of your life?
L'Amour Debout - Love Blooms - is a film from Michaël Dacheux. #TakeItOnline and add this one to your watch-list.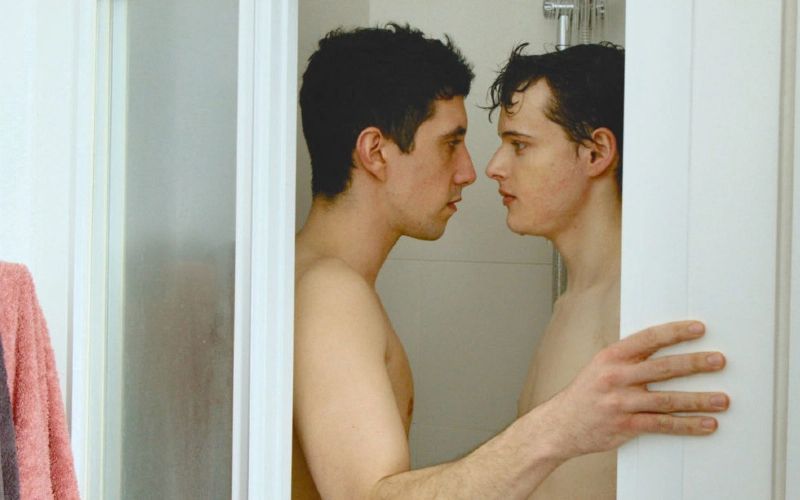 If you're looking for some quality queer films to add to your watch-list, check out L'Amour Debout – Love Blooms – a film from Michaël Dacheux.
The film is the story of Martin, who arrives in Paris in a desperate attempt to reunite with his first love Léa. Lively, cultured, and curious, but not very happy, although Léa doesn't know where she's going in life, she's sure that her life won't be with Martin. As Martin tries to rebuild his life, he surprises himself by falling in love with a man.
We caught up with Dacheux for a behind-the-scenes look at the film.
What was your inspiration for this story?
Exploring what happens after a break-up – for young people who have just shared their first important love story –  seemed to me to be able to hold both a novelistic thread, as much as the more materialistic thread of seeking accommodation, and finding work.
How do you move forward and build an adult life with the knowledge that love and relationships can crack? And, despite the vulnerability that this can cause, how can this experience also create a sense of expectation, of adventure towards others, towards the world?
There was also an assumption that starting the film with the end of a story helps to build a form of suspense – not knowing what will happen next.
Are you drawing on any personal experiences for these characters?
The fiction was built from personal memories, but also from things that I've observed, or that I've been told. Then, there's the pleasure of constructing and inventing a story, and of seeing it evolve and manifest itself through what the actors, the places, and the production bring.
What was the production process?
There was no funding for the filming. We shot with friends – one weekend a month, from October to July, so that everyone can live and make a living elsewhere. These filming weekends became a rendezvous with the story and the characters, a reunion – usually very happy. I wrote a plot that created the thread of sequences and situations, but I wrote the dialogue as we were filming.
What was the casting process?
There wasn't one. I asked people that I wanted to film if they wanted to participate, and they said yes. Paul Delbreil (Martin) and Adèle Csech (Léa) have a solid theatrical background, Pascal Cervo and Françoise Lebrun are accomplished actors, but those who play lovers (Bastien and JC) and roommates (Tristan, Alicia) are not actors – in the film they play characters that reflect what they do in real life.
I didn't want the film to be focused only on the main male character, and I didn't want him to be a romantic artist. I wanted the film to be populated with a whole mix of generations and perspectives.
What does the film tell us about the power of first love and how that first love shapes our approach to relationships?
At the end of the film, Léa and Martin manage to talk to each other, without unnecessary drama, and they recognise their story as fundamental in their lives, while moving on to something else.
What do you hope that people feel when watching L'Amour Debout?
I hope they get carried away – sometimes with melancholy, sometimes with fun – by these characters, and by this adventure that we all have to live, that of a certain ordinariness of existence which is not without romance.