Don Lemon is on fire!
No fake news from one of CNN's leading men.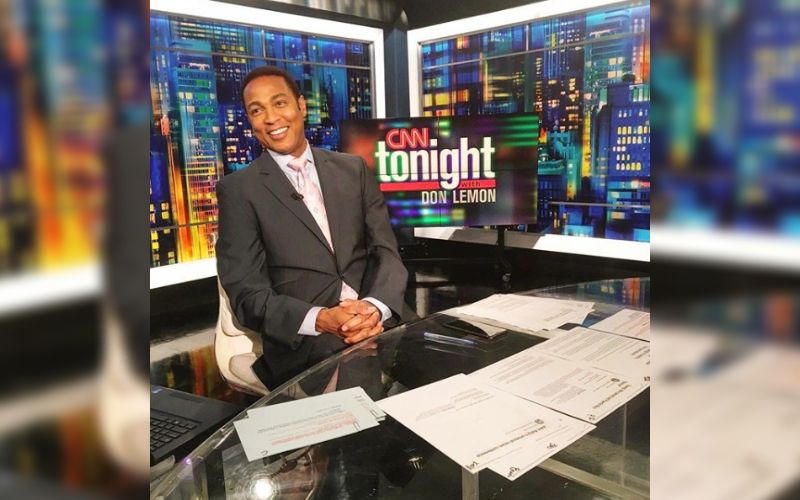 Don Lemon has a new book – it's called, This Is The Fire: What I Say To My Friends About Racism.
In the book Lemon is tackling the question, How can we end racism in America in our lifetimes?
As America's only Black prime-time anchor, Lemon and his daily monologues on racism and antiracism, on the failures of the Trump administration and of so many of our leaders, and on America's systemic flaws speak for his millions of fans. Now, in this book, he shows us all how deep our problems lie, and what we can do to begin to fix them.
Beginning with a letter to one of his Black nephews, Lemon proceeds with reporting and reflections on his slave ancestors, his upbringing in the shadows of segregation, and his adult confrontations with politicians, activists, and scholars.
Lemon visits the slave port where a direct ancestor was shackled and shipped to America. He recalls a slave uprising in Louisiana, just a few miles from his birthplace. And he takes us to the heart of the 2020 protests in New York City.
Lemon writes to his young nephew: "We must resist racism every single day. We must resist it with love."
Who is Don Lemon?
Don Lemon is one of the mainstays of CNN News and he's often at the forefront of covering the shifting sands of US politics.
Here's a quick look at the man and his career.
Early life
Born in 1966, Lemon grew up in Baton Rouge, Louisiana. He was educated at Baker High School before attending Brooklyn College in New York City where he majored in broadcast journalism.
Career
During his college years, Lemon worked as a news assistant at WNYW in New York City. Early journalism roles included WBRC in Alabama, WCAU in Philadelphia, and KTVI in St Louis, before joining NBC.
Lemon moved across to CNN in 2006, where his career has continued to progress – making him one of the most prominent gay journalists in American news.
Unafraid of being a bit controversial, Lemon opened his news broadcast on 11 January 2018 with the statement – "This is CNN Tonight, I'm Don Lemon. The President of the United States is racist."  In hindsight, this now seems less controversial.
The memoir
In his memoir, released in 2011, Lemon revealed that he had been the victim of sexual abuse as a child.
Lemon had first revealed this publicly during a news interview on CNN in 2010:
During the interview, Lemon said – "You want me to tell you what got my attention about this? And I've never admitted this on television: I am a victim of a paedophile when I was a kid — someone who was much older than me."
The partner
Lemon introduced his partner Tim Malone to the world live on air during CNN's New Year's Eve broadcast on 1 July 2018.
Following the broadcast, Lemon clarified that while Malone had been at the bar for the broadcast the year earlier, they were already dating at that point.
The couple announced their engagement via Instagram in April 2019.
The dogs
In July 2018, Lemon and his partner adopted a dog from Southampton Animal Shelter. The dog's name is Boomer. The family grew in October of that year, with the adoption of Barkley. Both dogs feature heavily on Lemon's Instagram.