Erotic pop art gives us a new appreciation for Prince Harry
This is what we want on our walls.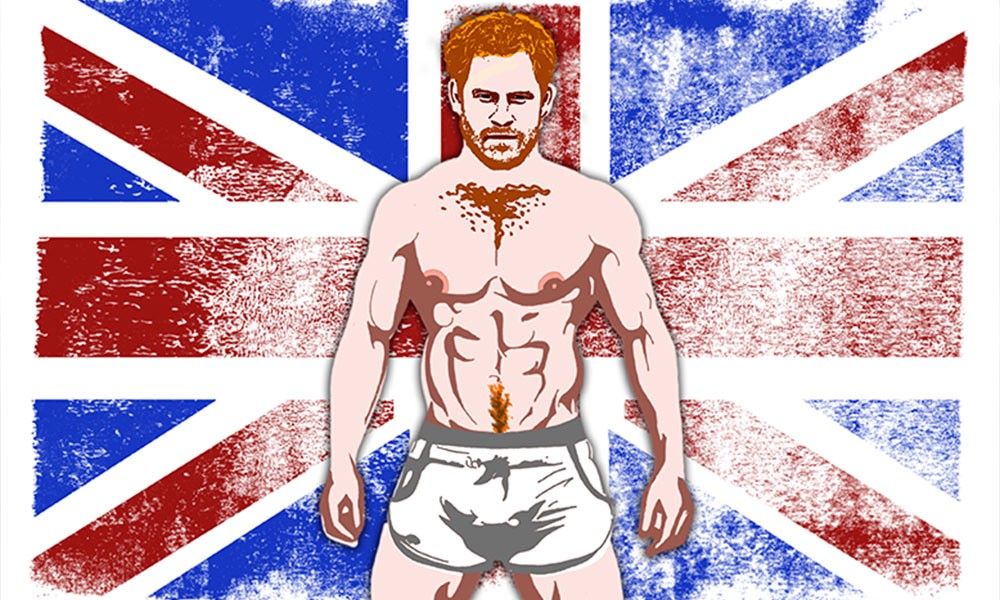 I caught up with London-based artist Mike Bliss, who specialises in portraits and erotic pop art.
Me and Madonna (Mike Bliss)
When did you start to explore your passion for art?
Its like breathing, I have very little choice. I finally accepted this was what I'm supposed to do about 16 years ago, and moved to London to see where it took me
How would you describe your style of art?
My art is 100 percent pure pop — like Prozac for the soul, or a really great Kylie Minogue track.
Madonnas (Mike Bliss)
What are the subjects that most appeal to you?
I'm so lucky to be able to get excited by a whole wide range of subjects. The themes that are more frequent in my work are love, lust, religion, fame, sex, kinky sex, fetish wear, obsession, hate, and broken hearts. That's the work I do for me — commissions are very different. I love that, it stretches me. Commissions make me a better artist
Is your target audience primarily gay men?
They are my audience and they are so amazing to me. The support I get from my gay buyers is outstanding! It wasn't targeted though. My artwork is always informed by my life, so the gay community can relate easily to it. I'm sure the glitter and naked men can't hurt. I have buyers in America that commission art regularly, but it's not the gay themed work. They love my style, which easily translates to other subjects.
Your image of Prince Harry has always attracted a lot of attention?
I'm always amazed about the reach of that artwork. It continues to introduce my work to a wider audience. There are two new Harry artworks that I've done to celebrate his recent wedding. One is pretty dirty, it's an idea I've had for months so I needed to get it out of my head.
Prince Harry (Mike Bliss)
What are some of the projects that you're currently working on?
Since working with sheet metal while screen printing, I've been thinking a lot about ways to use metal in my work. I've started experimenting with Men's jewellery. I like using words with a sexual context on chains. I'm basically trying to realise all the ideas that pass through my head.
What are some of the things that you're currently getting excited about?
I'm really excited about working on and with new materials. I've always tied myself to canvas, but I've decided to liberate the work and experiment. I'm heading towards more 3D and sculpted work. That could change though.
What are some of the things that are currently making you angry?
Islamophobia, homophobia, antisemitism, racism, sexism, Brexit, all politicians, violence, bigotry, war, bullies, and religion.
What are some of your priorities?
I haven't done a one-man exhibition in London for ages, I'd like to get that organised as soon as possible. I also want to show in Berlin and New York. I've been asked to show in Paris, but the language barriers are proving challenging.