European Cabal
The cross-over between Men at Play and Boy for Sale.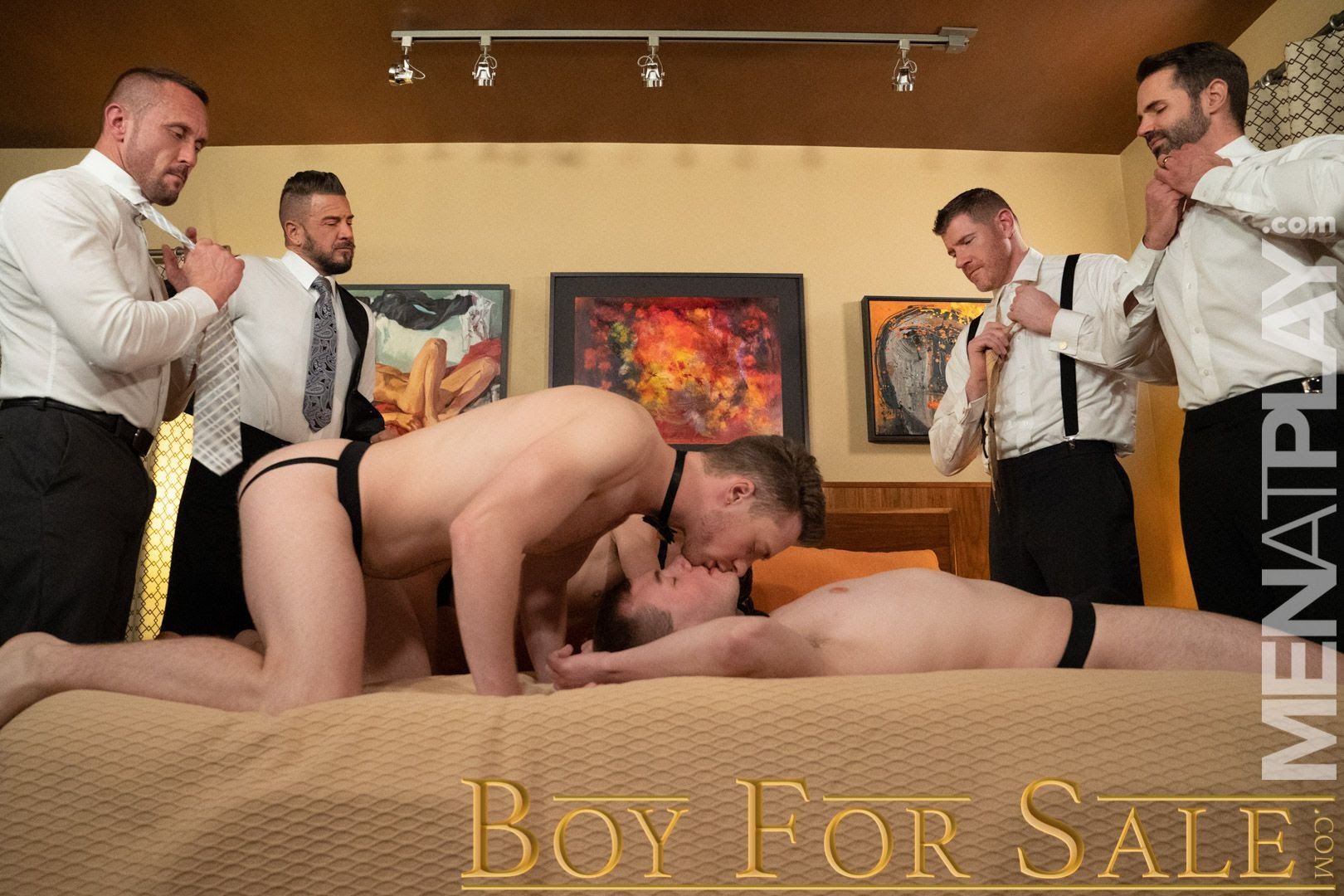 Released on 20 December is European Cabal - a new co-production between porn studios Men at Play and Boy For Sale.
"The European Cabal extends BoyForSale's auctions to MENatPLAY's European suited businessmen in an epic orgy that members will enjoy..." said Hector Camacho, CEO of Pinstripe Media Group - the company behind the Men at Play studio.
"MENatPLAY's passion for sharing handsome men in suits and ties throughout their scenes jumped out as one of the more original and polished ideas we saw in the industry..." said Legrand Wolf of Carnal Media - the company behind the Boy For Sale studio, explaining his interest in working with Men at Play.
In European Cabal, Myles Landon, Dolf Dietrich, and Dani Robles play sexy masters to "boys for sale" Tom Bentley, Blake Ellis, Austin Young, and Cole Blue.
The production was directed by Legrand Wolf and includes an appearance by Legrand Wolf himself as one of the suited buyers.
The men of the secret auctions are careful about who they invite into their activities. So much attention is paid to process and decorum to ensure each man's privacy and power, respecting the ownership authority of the winners. It's very rare for outsiders to be brought into this private club, but trade and international relations play a key role in their success. After all, why limit oneself to only local merchandise when there is an entire world of beautiful boys to experience?
The powerful men have brought in some European friends to sample some of what they have enjoyed personally, hoping to establish a better connection to other markets and stretch their power even further. These gentlemen are given a full treatment of pleasures, including beautiful lodging, fine dining, elaborate gifts, and, of course, the chance to taste some of the boys that the American masters have collected. And in return, the Europeans have even brought their own merchandise for the Americans to enjoy.
As the masters retreat to their sitting room at the end of a long day of diplomacy and trade talks, the small group of sold boys are brought out to serve. The bow-tied servants show off their training, pouring them martinis and displaying discipline of character and behaviour, while also enticing the men with their beautiful, unblemished bodies.
One by one, each man is served their drink, sipping the high-shelf spirits before getting a full inspection of their server. Each man pulls out their boy's cock, feeling it in their hands as it grows, kissing them, caressing their buttocks, and tasting their pre-cum as it pours out of their shafts.
Every man has his own idea of what makes the perfect slave. They pass their submissives back and forth, comparing each one with delight, laughing with power as they are serviced and entertained by their young, exceptional bottoms.
As the evening continues, sexual energies peak, devolving the otherwise well-to-do gentleman and their well-trained slaves into a writhing, moaning, bestial display of carnal pleasures. Men devouring their bottom's asses like they were juicy peaches, boys sucking on their master's cocks with worship and hunger, all leading up to a flesh feast of group fucking and breeding.
The masters move from one boy to the next, feeling their unsheathed cocks slide deep into their boys' tight holes, celebrating their power and position while also enjoying the company of their handsome, international colleagues. The boys do their duty to take all that their given, presenting their holes to whoever should choose to use them, knowing their role is clear and unquestionable. They must be on their best behaviour and display total submission. After all, they are not just representing their owners when they are being lent out and fucked - they are representing the integrity of their entire secret society.
Watch the trailer for European Cabal or dive into the entire video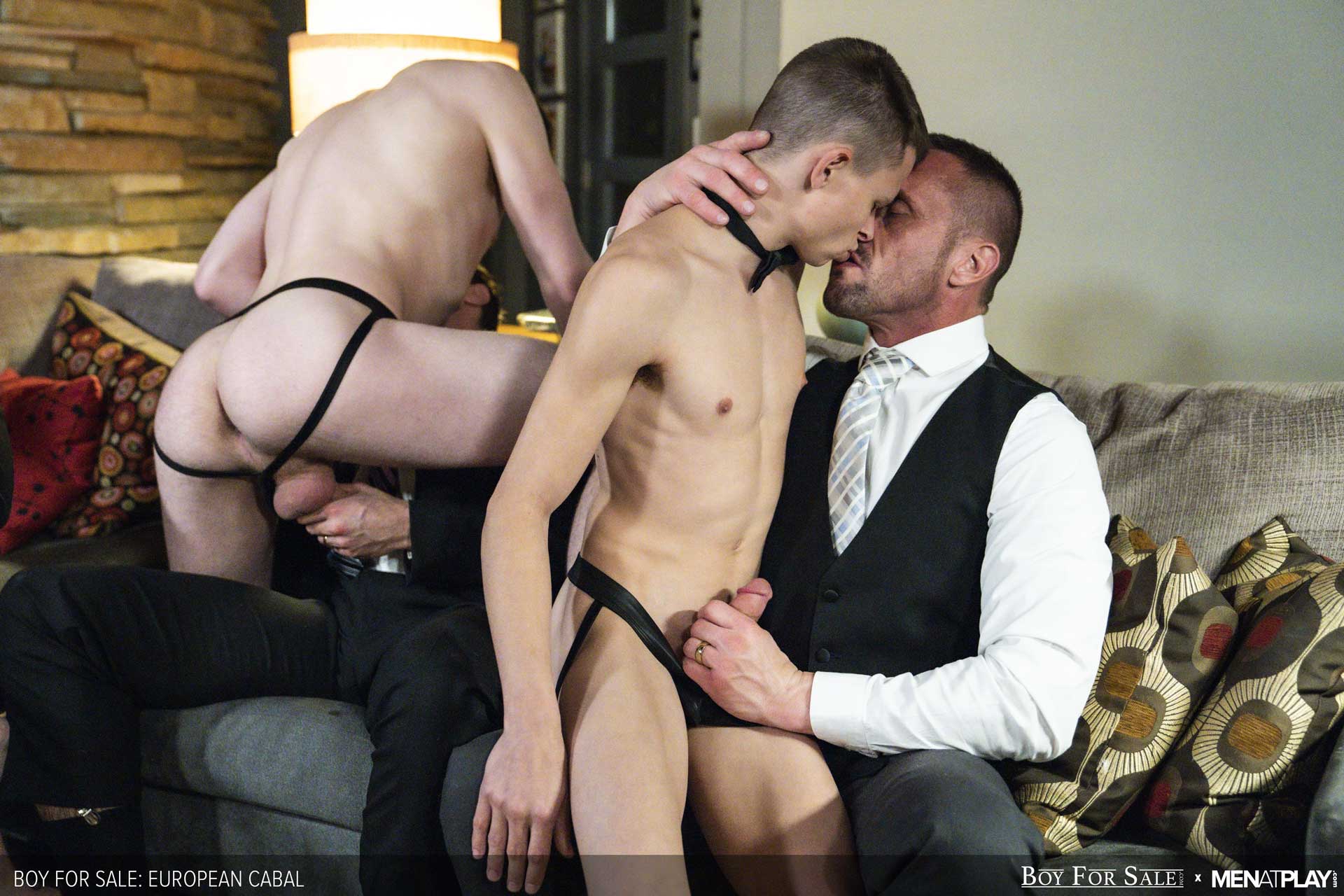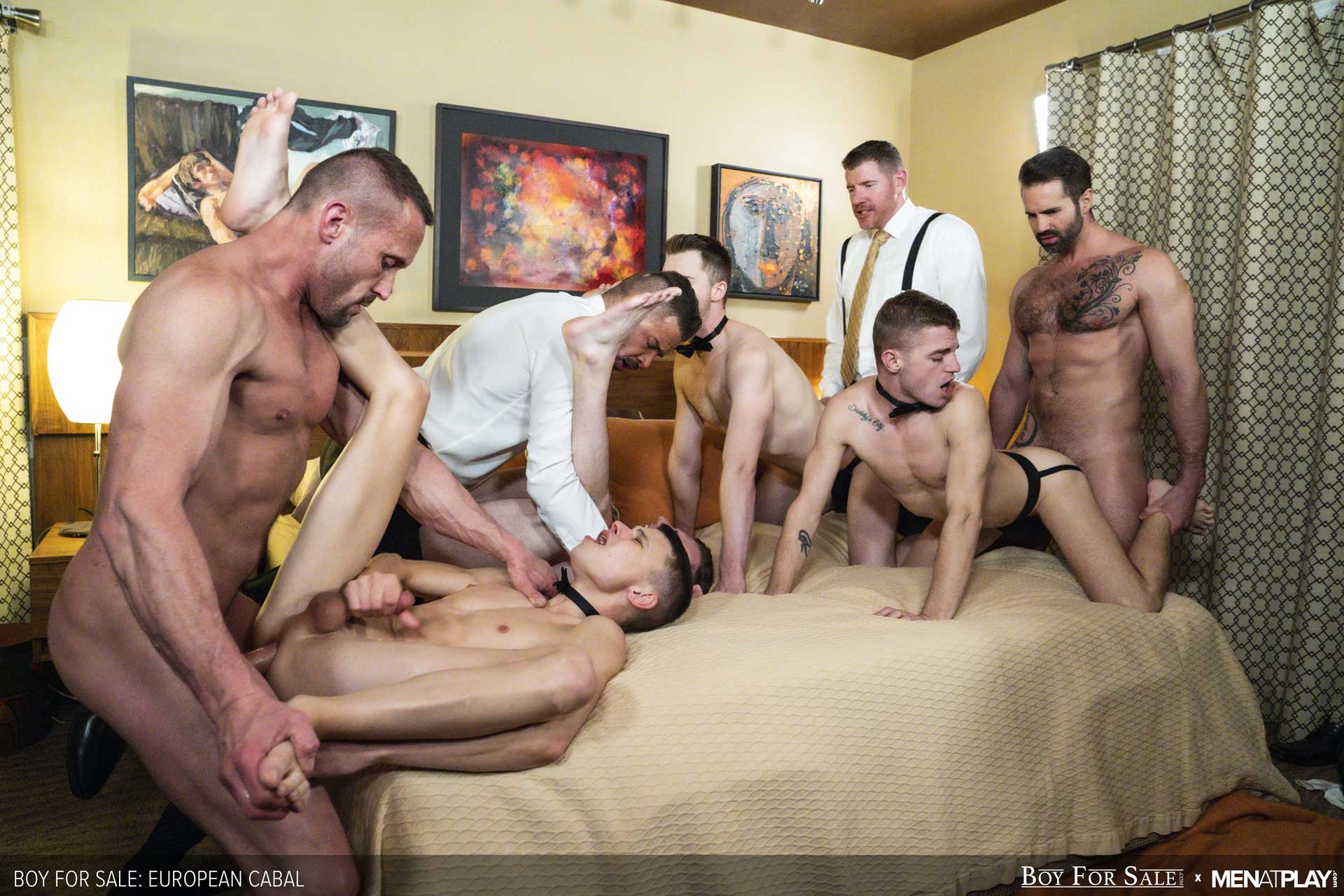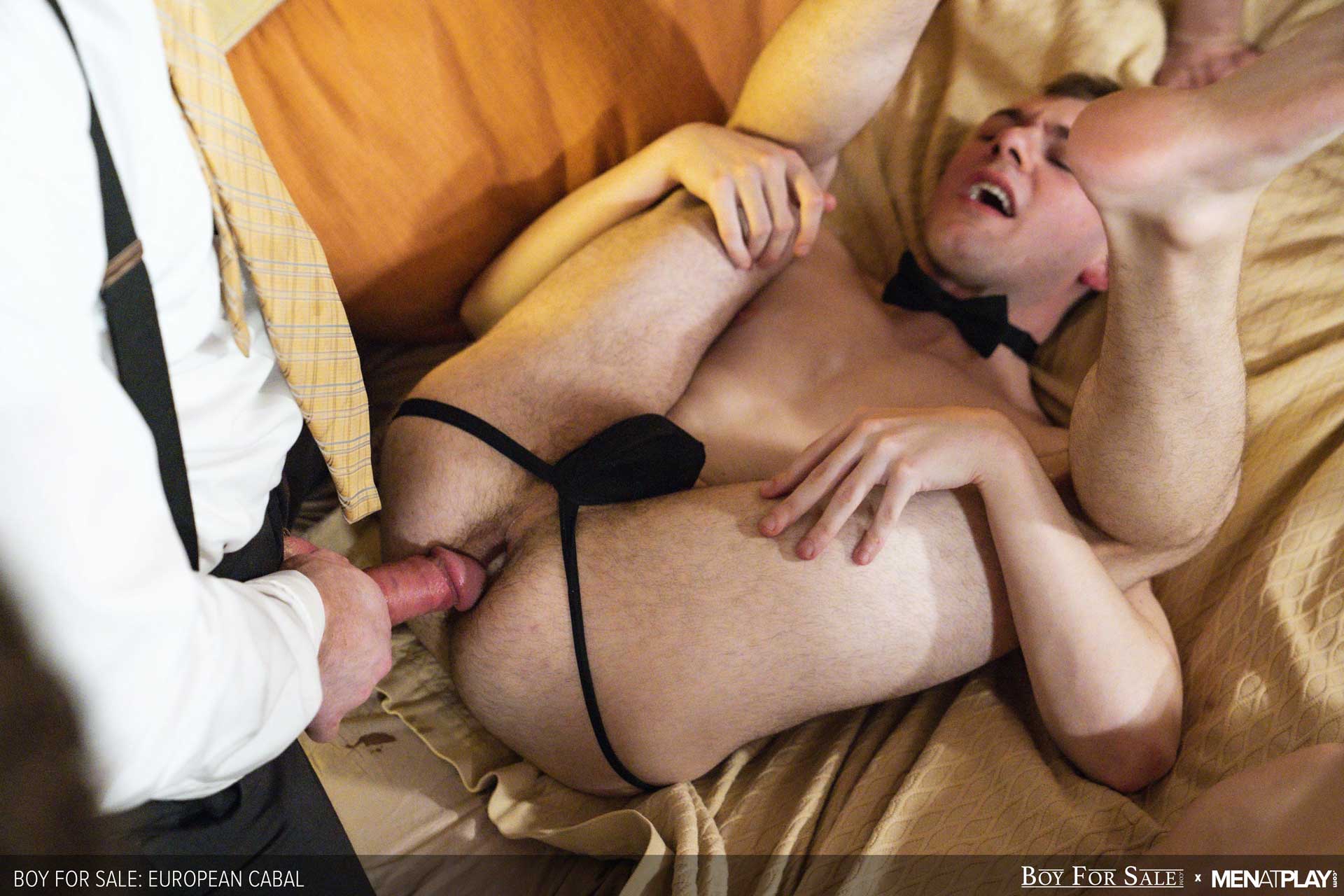 Follow Gareth Johnson on Twitter
---
Show your support for G-TV by grabbing a t-shirt.
Available in a range of sizes, colours, and styles.